Google announced the Western Union Payment method is going away!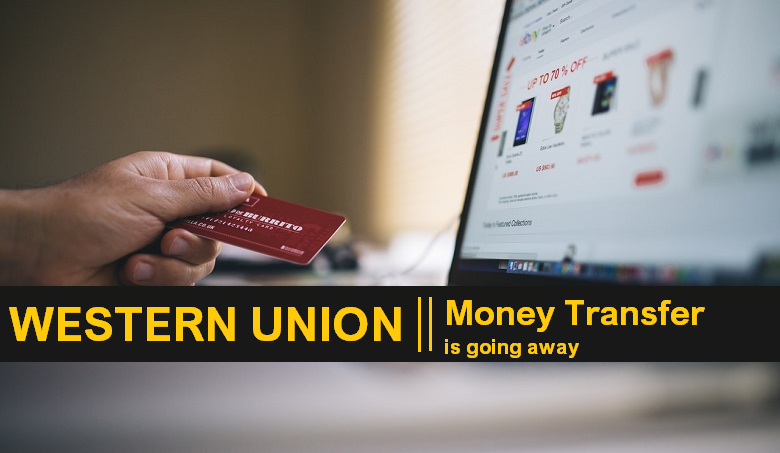 Google AdSense is a great platform to earn money online from your online content whether the content is in text form or video form. It is an advertising program that allows you to run ads on your website, blog, or YouTube videos. And you get paid when visitors click on the ads. However, the payment method of Google AdSense depends upon your country's location and various other factors. But usually, you get paid via cheque, electronic fund transfer, Western Union Payment method, and more. If you have Google AdSense account then you should be aware of the update that Google announced recently.
Guys do read this article till the end as Google AdSense is very important for every online marketer. So let's dig into the update. But before I talk about the it let me tell you something about Western Union Payment below.
What is Western Union Payment method?
The Western Union is a Company that is a global leader in cross-border, cross-currency money movement. And it has integration with Google over 13 years as a payment method to Google AdSense. So people who choose Western Union Payment method can receive online payment from this. People can also choose to make a payment in cash, by visiting in a branch in person or using a credit or debit card, or bank transfer.
Now let's read the update of Google AdSense about Western Union Payment option.
Google announced to drop Western Union Payment option
A couple of days ago, Google announced to drop the Western Union Payment option from Google AdSense. It is been 13 years of offering Western Union as a payment method to Google AdSense publishers, now Google said it is going away. Google started offering payment via Western Union back in April 2007.
Google said, "As of August 10, 2020, you will no longer be able to select Western Union as a new form of payment." In early 2021, those who have already selected this is a payment option will have to pick another method.
Here is the official announcement of Google, "As of August 10, 2020, you will no longer be able to select Western Union as a new form of payment. We recommend that publisher's currently using Western Union switch to another available payment method before payments through Western Union stop in early 2021. We will inform current users in advance as to when Western Union can no longer be used to receive payments in their country."
Let's talk about the other payment method available for Google AdSense account below.
How you can set up form of payment for Google AdSense?
So guys, as you know that Google has dropped the Western Union Payment method from Google AdSense account now people would be wondering what another alternative they can get. Basically, when your earnings reach the payment method selection threshold, you can select your form of payment. On the basis of your payment address, you may find the following payment options available to you.
Rapida
Wire Transfer
Checks
Electronic Fund Transfer (EFT)
EFT via Single Euro Payment Area (SEPA)
Now how will you set up your payment form? Just read below.
First, you need to sign in your AdSense Account.
Secondly, you need to click payment
Now you can click manage payment methods
Click Add Payment Method.
Now in the "Add a payment method" section, then enter your bank account information.
So if you want this to be your primary form of payment, select the Set as primary payment method checkbox.
Finally, click on the Save button.
What is the actual reason behind this step of Google?
I know there are many of you who would be thinking about why Google removed the Western Union payment method. So let me tell you that there is no such particular reason that Google said for taking this step. There is no doubt that this big step might have something to do with Google that might be trying to roll out its own payment systems. Google might be unwilling to rely on third parties to expend payments to people that might have earned money using AdSense.
There might be another reason for this step which can be the growing restrictions on tech giants from government all across the world. And a lot of tax collection authorities want all financial transactions to go through proper banking channels. So that they could track and impose their local tax laws.
What could be the impact of removing Western Union Payment method?
No doubt, there would be quite a widespread impact on small creators who rely on AdSense. Most of the countries earn through AdSense. And Western Union was once the only reliable way for them to get the money. But now they have to select an alternative to receive payment from Google AdSense. Moreover, developing countries might no longer have the same level of access to AdSense earnings. It is yet to see whether it will completely make a negative impact or people will find other options as useful to get payment from AdSense.
However, people who want to select the Western Union payment method can't select it now as it is removed. Those who have opted for the option before August 10 will have to select a new option in six to eight months. Basically, online marketers have to wait for 6-8 months.
The bottom line
So, guys, there is no doubt that the removal of the Western Union payment method will surely make a negative impact on people who rely on AdSense. As a YouTube creator or Blogger, one suggestion for you is that you should change your AdSense revenue without an option to Bank account to avoid any hassle in the near future.
I hope the article was informative for you to understand why Google actually removed this method from AdSense. For more updates subscribe our website till then keep reading.
---