For doctors why Digital marketing is important?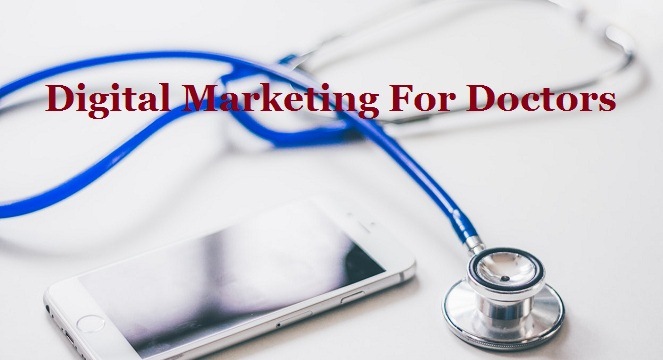 In the modern era, digital marketing is the best way to advertise or promote your brands, products and services online. Not only marketers or businesses using digital marketing for their marketing but doctors are too getting inclined towards it. Doctors are also making their online presence to reach out to their patients.
Digital marketing: a cost-effective method for doctors!
Digital marketing is the best practice for doctors to promote their online reputation in the market. It is very relevant for doctors as they can reach out to their patients and get in touch with them online. You can also reach new people who may be interested in seeing their health services. Doctors can easily boost posts on social media and gain more online exposure. Furthermore, you can also use social media to share important ideas, information, and medical services, etc. Social media and digital marketing both are a very cost-effective and inexpensive way of making an online presence.
Now let's talk about how digital marketing is beneficial for doctors?
Major reasons why it is important for doctors.
Following points will help you understand why digital marketing is important for doctors. Just go through them once.
Reputation and Brand building
Digital marketing helps you understand your own online reputation and brand. As a doctor, you can monitor and market your online presence in the respective medical field.
Helps in creating easy brand blogs by providing information about medical facilities, clinic, etc.
Easy interaction and engagement with patients
If you have a strong digital online presence then you have chances to better connect with your patients who are looking for online healthcare. You can also use search marketing to directly target specific consumers.
Digital marketing provides you plenty of interaction and engagement opportunities with potential and existing patients. With the help of popular social media, you can also interact with your patients. This will help you in building a strong healthcare marketing strategy.
Social Advertisement on healthcare
Every marker is being social by advertising his brand products in the market. So how can doctors stay behind in the competition? Social media sites like Facebook, Instagram, and Twitter, etc. deliver target ads to these platforms. If a person is finding a doctor, your medical healthcare ad will appear directly on that page.
The benefit of SEO for doctors
If any doctor is having a website he can increase his online presence through the use of SEO (search engine optimization). SEO allows doctors to be found higher in the search engine result page. Increase traffic of site will make doctor's site more visible. It will help patients to access to doctor's office easily by finding information online. SEO services for doctors include keyword research, something which is required by all doctor's offices for their customers or patients to obtain the correct online results.
Building relationships with patients
Doctors are required to build their relationships with their patients both offline and online. And staying in touch on a regular basis with both old new and old patients via Email marketing, you can also send regular e-newsletter, regular updates, and offers. Digital marketing helps to build doctors and patients' relation better.
Providing online information for patients
Nowadays patients are looking up for information on the internet. In the modern era, everyone is becoming more digitized, before we buy any brand product first we search about it online then we buy it. The same case is with the healthcare or doctors, before going to a doctor we first check a website and read recommendations online. It is very important to get the right information by doctors at the right time.
Conclusion!
Digital marketing is very beneficial for doctors. It has become a growing need for both doctors and patients. Any patient can find information about the doctor, his clinic and health services provided by him. A doctor's online presence is what the ultimate representation becomes his professionalism. And through this, he is able to gain trust for his health care services and clinic by clients who always visit relevant websites to gather information before taking any action.
So if you are a doctor and not using digital marketing yet for your services then you're lacking behind in the competition. Just use digital marketing in your profession to make your presence online. If you are looking to hire digital marketing agency then you are at right place. Get in touch with us for more information.
---