Finteza Tool: Everything you need to know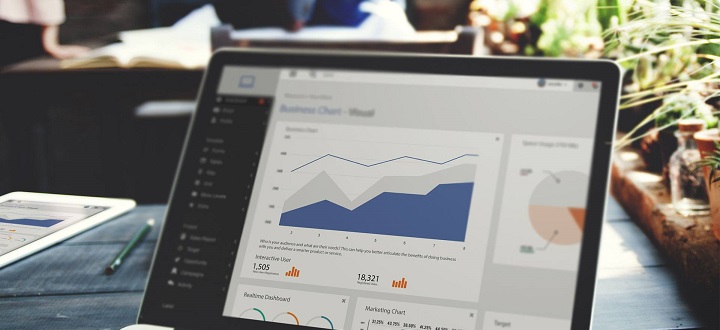 There is no doubt that the purpose of building a website is to get traffic to the site, right! Well, anyone can get traffic but the crucial point here is whether that traffic is actually converting into sales or not. As a digital marketer, if you generate sales then you have already won the market competition but if you are not getting the sales that means your traffic is of bad quality. What you should do now? First of all, as a marketer, you should know the type of traffic you are receiving on your site.
Without knowing the ideal traffic, you will struggle to generate sales. So how do you tackle this problem? With the Finteza tool. Yes, you read it right. With the help of the Finteza tool, you will be able to turn your traffic into conversions.
Wanna know about this tool? If yes, continue reading this article below. I will start with the basis.
What is Finteza tool?
To be very simple and precise, Finteza is a free analytics tool that provides real-time in-depth website and app analytics. It basically helps digital marketers maximize conversion from top to the bottom of their funnel. The tool assists you in collecting information about your site – user behavior, traffic quality, weak spots, and inefficient advertising channels.
Furthermore, the tool provides you some metrics you will never find on Google Analytics. And you also get an in-depth analysis of your mobile app traffic.
Let's move further and talk more about Finteza tool.
Features of Finteza Tool
#Traffic quality
The first feature you see on the Finteza tool's list is quality of traffic. The tool is an amazing one when it comes to checking the quality of your generated traffic. Finteza is the multi-step quality measurement tool. It provides advanced botnet analysis, complex user behavior analysis, accurate tracking technology, and a unique accounting algorithm that enables Finteza to detect low-quality traffic to your site.
#Audience analysis
The next feature Finteza has to offer is audience analysis. To convert the audience into potential customers can only be done if you know your audience properly and analyze them. Here Finteza breaks down conversion data based on user device type and model, provider, IP, browser, geographical location, and language. Once you are able to analyze the audience, you can create a report based on that.
#Built-in advertising engine
Online marketing is all about advertising and selling on the web. Without displaying compelling advertisements, you won't be able to convert the audience into customers. Therefore, Finteza assists you in all the stages of advertisement. It sells ad spaces, accepts payments, manages banner, and analyze reports in one platform.
#Sales funnel 
Sales funnel is an analysis of individuals on different pages, sources and keywords. With the Finteza tool, you can analyze why you are losing customers on your site or why you are not able to convert them into your potential customers. You can also download all data and present it to your director or customer.
#Page analytics report
Do you think each and every page on your site helping you earn money? Simply no, because there would be few pages that might be as productive as other pages. Therefore, Finteza helps you analyze each page, creates a funnel of page events, and calculates conversion rate for you. Moreover, you can also view traffic loss on each page, bounce rate and session duration.
Let's now talk about the benefits of Finteza tool.
Benefits of Finteza
#Real time statistics
Finteza is an analytical tool that allows you to obtain data in 2-3 minutes. It provides you complete control over your project, responds to an emergency situation in a timely manner, and avoid losses. You also don't risk wasting money on irrelevant advertisements.
#Reliable bot detector
Today, the most popular online fraud is selling fake traffic to the site. Marketers pay to attract visitors to their site. But let me tell you that it is an unethical activity. The search engine can lower your site ranking on SERPs. Finteza tool prevents you from buying traffic since the system is able to detect it. The tool helps you detect 12 types of low-quality traffic.
#100% accurate statistics with no distortion
There are plenty of analytical tools available in the market. Finteza provides you real & accurate data and speed of website visitors. The more accurate data you collect for your site, the more conversion rate you generate from your website.
#Improves you ROI  
The main goal of any website is to get a high ROI. If your website is not getting enough ROI then it means something is lacking there. With the Finteza tool, you can increase ROI and also find low-performing aspects of your website and improve them on time. You can also make the necessary changes to improve the ROI rate.
Final thoughts
If you want to earn quality traffic to your site and convert those traffic to potential customers then you have to use the Finteza tool. It is a traffic quality tool that tells you the exact percentage of high-quality and inferior-quality traffic that is coming to your site from different channels. So use this tool and convert your site traffic to potential customers.
For more informative articles subscribe our website, till then keep reading and keep sharing.
---