Everything you need to know about 'Yext PowerListings'.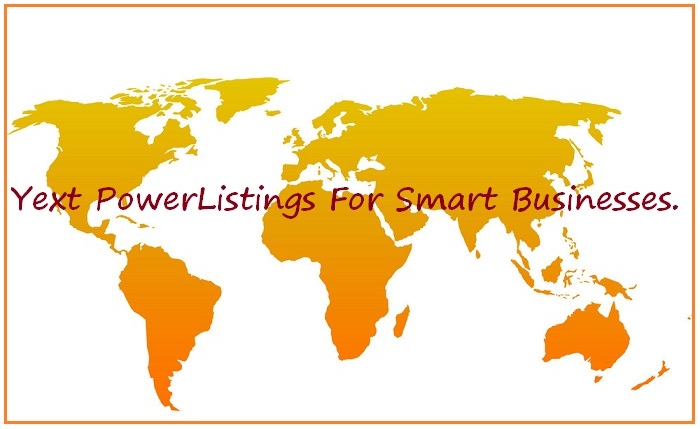 Running an online business might be a bit strenuous for you. With advanced technology, the digital world is evolving each day. Many businesses get into digital marketing easily but they don't know how to manage information and data in an online world. It is very important for businesses to know about their business location available across search engines, Google maps, Bing, Facebook, etc. It becomes difficult for them to get the information and eventually ends up shutting their business. So what's the solution for you? Yext Power Listing is the right tool for you to maintain your business listing on search engines and local directors.
Keep reading the article to know everything about Yext Power Listing.
What is Yext?
Yext is a service provider software. The company is located in New York City in the US. The company helps businesses in updating their name, address, phone number, and any information about the business on about 80 websites and directories across the internet. Once you take help from Yext, your business will get listed in local directories such as Yelp, Bing, Foursquare, and many other yellow pages. Let me also tell you that if you are an established business then you no need Yext. But if you are new in digital marketing then you should take the help of Yext to make your business visible on the net.
Now read what Yext Power Listings is.
Yext Power Listing is a part of Yext. Yext has partnered with Search Engine Optimization. So when you sign up for Yext's local SEO services, you will see an important listing in directories. These directories are called Power Listing. A Yext Power Listing can take your company ahead of other businesses on some directory websites. It will actually help you stand out among the competitors in the market.
Let's mover further to learn the working process of Yext.
How does Yext Power Listing works?
Yext starts working by submitting your business information to its listing network which is known as Power Listings network. It examines the information you provide then fill out the form to get your business to appear across multiple websites. The sites your business will appear on including Bing, Apple, Facebook, Google, and local directories like Yelp, MapQuest, and CitySearch. It will help you provide better exposure to find your customers to you. Moreover, it will also assist your website's search engine rankings and provide you with information to improve it.
Furthermore, yext local listing networks currently include 84 total sites, but the submission may differ from country to country. It is because not all listings will be relevant for you.
Are you concerning for the cost to sign in Yext Power Listing? You no need to worry because our next section is about cost of Yext Power Listing.
How much will Yelp Power Listing cost you to sign up for?
The Yext Power Listing charges people annually. However, the pricing starts at $199 a year which goes up to $999 a year for the premium and advanced package. But the complete package costs about $499 a year.
The cost of Yext Power Listing is about $5000 per location per year. However, huge donations and discounts are also available for businesses within multiple locations. Moreover, Yext wants its clients to subscribe to the service year after year. In case, you cancel your account you may have to face some consequences in the future. Moreover, depending upon your business situation, Yext is a good choice. If you want to push your business to multiple locations and online directories then Yext is great for you.
The bottom line
Yext is a good software service. It helps businesses of all sizes and makes sure the information that online sources are displaying customers is up to date. Information such as the right address, contact information, phone number, special sales, etc. Yext is integrated with major online information which makes sure that Yext is showing accurate information to customers. As a business owner, you can use Yext to enhance your local SEO on sites that provides no local SEO value for your business.
For more informative articles subscribe our website till then keep reading and keep sharing.
---