Everything you need to know about Mangools!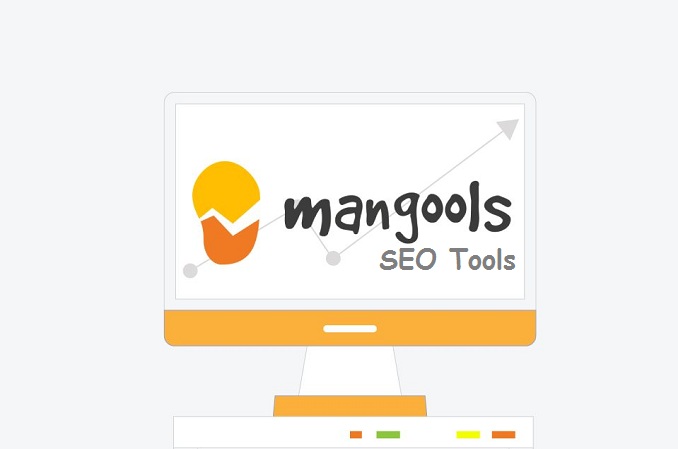 Mangools help you to winning your SEO game. Every website owner wants to explode his website's traffic and growth and grow his business edge against his competitors. For that, every business is required to discover and properly use the right SEO tool to generate high amounts of traffic to his sites. One such tool I am talking about is Mangools.  Let's learn more about it.
What is Mangools?
Mangools is a productive SEO tool for productive website operators. Mangools can also provide you SEO tools like keyword research, SERP analysis, and rank tracking that too under one roof. It aims is to make SEO accessible for everyone from very beginners to experienced professionals. It provides them the super user-friendly interface. So if you're looking for ways to boost your search engine traffic, get access to Mangools SEO tool. 
Mangools: A package of five SEO tools
While signing up with mangools SEO tools package you can get access to five SEO tools such as:
1. SERPChecker
Search engine results analysis tool can help you know your competitors' strategies. And it also helps you know your SEO competitor analysis. This tool helps you see the ranking of your keywords in search engines.
2. KWFinder
It is also a tool which helps you in finding the best keywords for your site and content. It also gives you suggestions with every keyword search.
3. SERPWatcher
If you want to keep an eye on your keyword rank in search results then it is the best keyword rank tracking tool for your website. This tool will help you find your keyword ranking easily and quickly.
4. SiteProfiler
If you want to keep an eye on your competitor's website then this website analysis tool will help you out to know about your website rank as well as your competitors rank.
5. LinkMiner
This tool will help you in analyzing the backlink profile of your competitors and finding link building opportunities.
Let's understand why mangools is the best SEO tool!
Mangools: The best SEO tool
Mangools is the best SEO tool for any novice or professional to understand the SEO world. There are some reasons given below to justify Mangools as the best SEO tool. The reasons are:
– Easily affordable
The monthly cost of mangools is $29-$79 a month. So beginners can easily afford it at a cheap price. Mangools is an easily affordable and fantastic product and this is what gives you the opportunity to connect with the SEO world.
– Easy to operate
If you're a novice and don't know how to use Mangools then there is no need to worry. Mangools interface is easy, simple and well-designed which can easily operate by anyone.
– Versatile tool
If you think that Mangools is cheap and doesn't contain quality then it is wrong because Mangools is a versatile tool. It has five SEO tools within it such as KWFinder, SERPChecker, SERPWatcher, LinkMiner, and SiteProfiler. And these tools are already been discussed above.
Now let's discuss the pros and cons of Mangools tool!
The Pros of Mangools!
It is extremely easy to use. You just need to sign in your account, enter your keywords and now you are ready to operate it. It can work like magic.
Easily affordable at cheap price.
You get access to five more SEO tools within Mangools. (we have already discussed this above)
Provides you access to hundreds of keywords research ideas.
If you want to target trending topics then Mangools is what helps you to access the trend charts.
The user interface of each tool is incredible even if you using it for the first time.
The Cons of Mangools!
Time-consuming while loading data and difficulty in varying keywords sometimes.
SERPWatcher tool doesn't give you history data (sometimes).
Provides you 48 hours of refund policy.
Way Forward!
Mangools is a good SEO tool for startups, small businesses as well as a big one. It can really help you in running your online marketing business successfully. It can boost the performance of your website and helps you in increasing the traffic to your site.  So if you want to get started with this amazing tool then you need to first click on the link and create an account. You can also get a 40% discount on Mangools tools. So what are your thoughts about this tool? Just write on the comment box below.
Do you want to win your SEO game? If yes then use the Mangools. We are here to help you, get in touch with us for more information.
---