Effective ways to use your Gmail to grow your blog traffic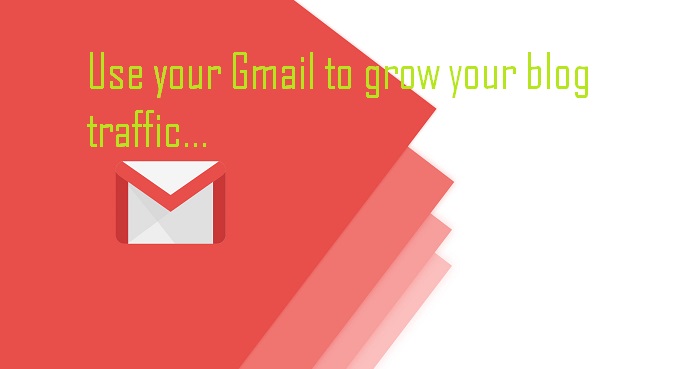 Wanna grow traffic to your blog? You can use one simple tool to grow your blog traffic. Can you guess the tool name? It is Gmail. Gmail is one of the most popular platforms to get personalized with your audience. According to Android Police, Gmail has more than 1.5 billion active users. Likewise, blogging is another path to engage you with a large number of audiences by expressing your thoughts and views. If done well, blogging can help you establish your business as an authority in your field. Let me also tell you that posting content on your site might not yield great results unless you use any tool to generate blog traffic.
If you're still wondering how you can generate blog traffic through Gmail then this in-depth article will show you some effective points that will help you drive traffic to your blog.
Let's have a look at below now.
Some most effective tactics to use Gmail to drive blog traffic
Share ideas and respond to questions
If you want to grow your blog traffic and online presence, then you have to communicate clearly and respond to email messages right away. When you respond and solve your users' queries they rely more on you and thereby you see the significant increment in your blog traffic.
Create a folder to store similar messages
Your blog goal must be a path that could help you communicate better and more quickly. With Gmail, you can prioritize email, use labels or you can also create a separate folder for storing similar messages. When you use Gmail to communicate with your users, you see more increase in traffic for your blog.
Market research
Didn't get this point? I tell you what when you learn consumer behavior to discover what they want through Gmail then you try to produce the kind of content they want. The goal of market research is to determine customer needs, preferences and behavior. Market research can only be conducted via Gmail because of which you get to communicate with users in person.
Promote your content via Gmail
How do you do so? You can simply collect the information about the users who visit your site after that you can share your relevant content (link) to people through Gmail. When you do so, people will surely click on the link provided by you. This ultimately increases the blog traffic to your site.
Build a strong relationship with subscribers
Your long-term strategy must be to build a strong relationship with your Gmail subscribers. Make sure you provide relevant information about your products and services by writing a good blog. When you do so – you likely to generate more blog traffic to your site.
Call readers to action
How do you target the attention of your audience? Simply by using the AIDA technique. To put simply, you start with Attractive headline, build Interest with your content, create a string Desire for your blog content, and then call your reader to Action. And all you do this via Gmail.
Final Words!
Folks, Gmail is an effective way of sending a specific type of message to people to increase your blog traffic. Setting up a Gmail account is a powerful way for your blogger outreach efforts. In this article, you have seen how Gmail is useful for driving out a lot of blog traffic to your site. If you're not using Gmail, then I must suggest you using this platform it will surely fetch you desired results.
Kindly comment below to let us know how you find this article. For more informative articles get in touch with us, till then keep reading.
---