During coronavirus outbreak you can use these apps to work from home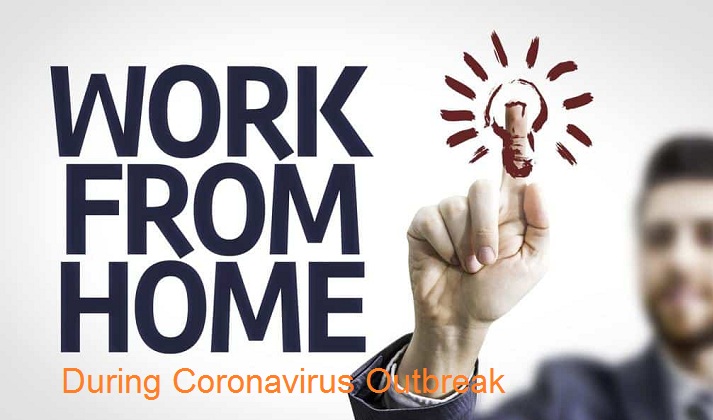 Are you fearful of getting affected by COVID- 19? Well, you should be a little because Coronavirus is up surging like a deluge across the world. This is the main reason that most people are self-quarantine themselves and have taken decision to not going on work until the effect of Coronavirus doesn't decrease. Well, not only people but also companies now have begun to ask their employees to stay back at home. Before I move forward first read the report from WHO.
According to the report of World Health Organization (WHO), coronavirus causes COVID-19 a pandemic, a move that will surely boost the number of companies asking employees to work from home. The famous companies that have asked their employees to work from home include Alphabet Inc.'s US: GOOG US: GOOGL Google encouraging its 119,000 North American employees to work from home, if possible.
If you're also one of them who is not going to office then you can complete your office easily by working from home. How? With the help of apps, yes folks, there are many apps you can use to do your office work at home. So are you ready to know what these apps are? Have a look at below.
Utilize these Apps to work from home during Coronavirus outbreak
1. Google Hangout
Google Hangout app can be used for work if you're stuck at home during coronavirus outbreak. To use this app, you need to have a Google or Gmail account. Though this app, you can make free video calls in a group and also you can group chat up to 150 people at time. Besides, you can also share images, documents, files, with your team mates within the group.
2. WhatsApp
One of the most popular and most used messaging apps across the world. WhatsApp is loaded with lots of features which make it easy to operate. You can share images, videos, docs, and files with a large group. You can also make voice chats and video calls which save you time typing a long text message.
3. ZOOM Cloud Meetings
If you're planning to conduct a meeting but you can't go to office because of Coronavirus then ZOOM cloud meeting is the app which helps you do so. With this app, you can start or join 100 –person meeting without any cost. Here you get features like video meeting and screen sharing features. You can share Google Drive, Photos, Dropbox, send texts, Box files, and audio files from your smartphones and PC device.
4. Facebook Messenger
Facebook Messenger is one of the most used popular apps in the world after WhatsApp. Thanks to Facebook, now you can use this app in this critical situation which happened due to Coronavirus. Like other messaging apps, you can share text messages, images, videos, documents through this app. Like WhatsApp you can make group video calls here.
5. Skype for Business
The professional business app is Skype though it is nothing different, here you can share documents, files, videos, images, etc. You can also conduct meeting here via video call. Besides, joining Skype for Business means sharing and viewing videos during a conference. You can also control and mute meetings with features provided to you in this app.
The bottom line
Folks, we know that Coronavirus is growing day by day and because of this people aren't going to work. People being at home shouldn't waste their time rather they should utilize their time by working at home only. Above I have shared best messaging apps which you can use to do your business work (at home).
So what are you waiting for? Make use of these apps and don't let Coronavirus spoil your work. For more informative articles kindly get in touch with us.
---