"Domain name scam", what is it, and how it works?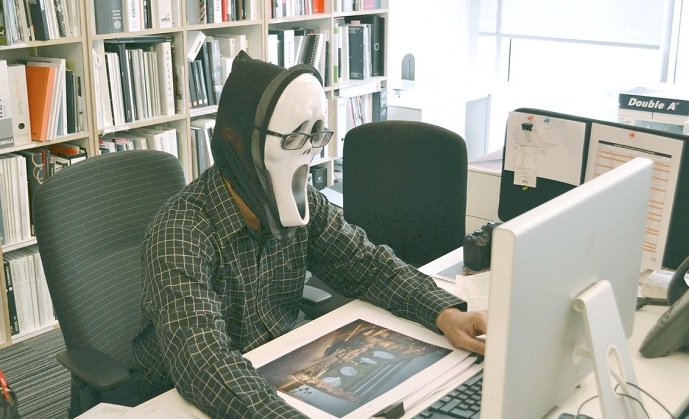 A domain name is a vital part of your website and online business. It gives authority and recognition to your business so that people can easily access your business on the web. After knowing that domain is so crucial for websites, people rightly do mistake and purchase some cheap domain names from spammy sites. Today, getting a unique domain name from a reputed registrar is very important and keeping it protected from domain name scammers. Yes, folks, it is becoming a major issue in the digital world. Do you know what domain name scam is all about and how it works?
Well, to know about this you have to read this article till the end. Don't skip this article otherwise, you will miss out on much importation information. So let's get started.
What is domain name scam?
In very simple words, domain name scams are some kinds of intellectual property scams or confidence scams in which unethical domain name registrars attempt to generate revenue by tricking businesses into buying, selling, listing, or converting a domain name.
There are many types of domain scams. Let's talk about them below.
Common types of domain scams
– Domain Slamming
This is the most common scam you will encounter in the market. This type of scam is used by an unethical domain registrar. Domain slamming means when unethical businesses send out invoice letters to your home or place of business making. They make you believe that you're going to lose your domain if you don't send them a check. In most cases, they provide you options to pay for 1, 2 or 5 years at a time.
– Chinese domain name scam
This is not the hidden fact that Chinese companies produce local products that they export across the world. So how come they won't trick you in a domain name? Today, this is the most common and straightforward scam. Chinese based domain registrar sends out emails indicating that other businesses are trying to buy up domains that relate to your business. They create a sense of urgency in you for buying a domain name. You might also get an email stating that temporarily blocked.
– Website listing domain services
This is also very common. In website listing services, you get emails from fake companies that ensure you to get your website listed on "popular websites and search engines." These companies are fake. They make money by sending you spammy emails. Here you must know that don't pay a random company that sends you emails to list your websites on the internet.
Let's learn how domain name scam works
The domain name scam works by sending you unethical emails to renew your internet domain name. The scammers think that you assume it as a real registration invoice and pay it without even checking. But have you ever thought about how scammers get your information? I tell you. Whenever you buy a domain you have to fill basic information. And if you have not paid for "Domain Privacy", "WhoIS Guard" on Namecheap, GoDaddy, or any of the other legit ones. Therefore, anyone goes to the site https://whois.icann.org/en can type in your name and get information about you.
How to get rid of domain name scam?
We all know that domain name is very important for every digital marketer to operate their company's website. But when you get hit by domain name scam, you feel tricked and not wanting to run your website anymore. So to get rid of the scam you need to make sure that your domain name is registered properly with a respected reasonable price domain registrar like GoDaddy.com, iPage.com, HostGator.com, eHost.com, and many others. To confirm who your registrar is, you can look at your website's registration information with the help of the Internet Corporation for Assigned Names and Numbers (ICANN). This non-profit organization prevents you from unethical activities in these areas.
Final words
If you're operating a website and getting a new domain name then you must ensure that you're not getting into the trap of scammers. This is a quite common activity these days. Therefore you need to aware of all these fishing activities going on in the internet world. I have explained to you about domain name scam and how it works. Also, there are registered domain name companies you can get a domain from. Don't get into a trap, just be active and alert so that scammers don't harm you.
Subscribe our website for more informative articles. Till then keep reading and keep sharing.
---