Top 6 digital marketing books you must read
Digital marketing is growing endlessly. Everything has become digital. Whether you talk about marketing or studies, anyone can access anything online. As the world is becoming more digital; marketers are getting very conscious to make their product's presence online as the majority of world's population purchase product online. Thereby the question arises how and where to understand the concept of digital marketing? The answer is through digital marketing books.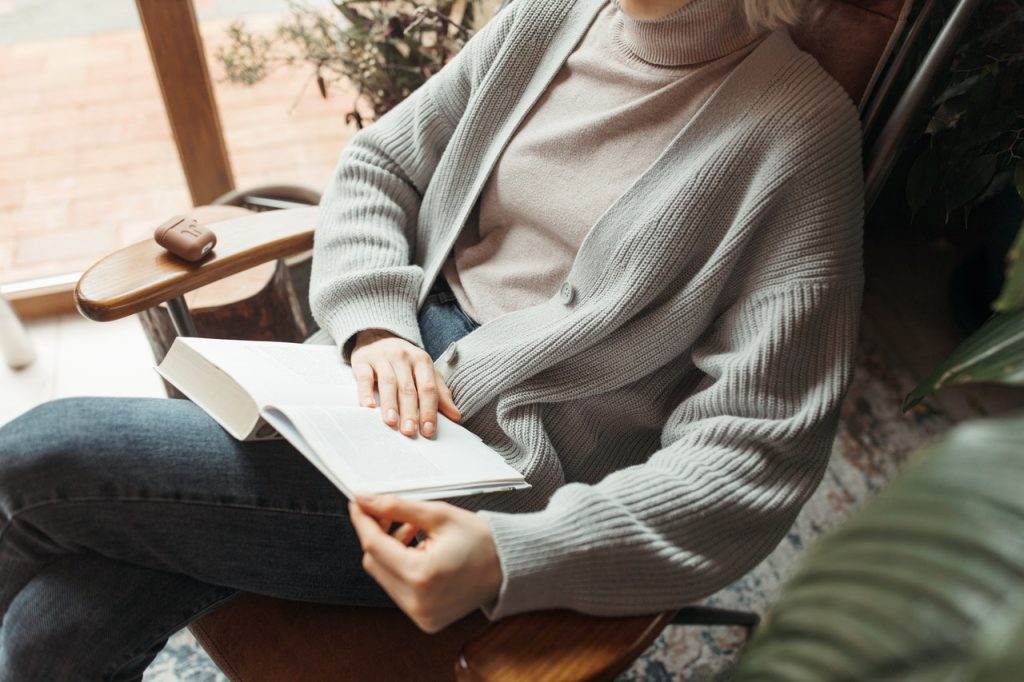 There are so many books available online, which book to read is a big question. Well, if you're really curious to know which book to prefer for digital marketing, you've come to the right place. This article will provide you a list of top 6 digital marketing books that you should read.
Are you ready to know what these books are? If yes, let's jump in and start.
Top 6 must read digital marketing books for you
After a thorough research, this list is made; make sure you reach each and every book mentioned below.
1. Digital Marketing for Dummies
Author: Ryan Deiss & Russ Henneberry
Are you a beginner in digital marketing field? If yes, Digital Marketing for Dummies is for you. This book basically talks about how you use digital marketing to grow your business. Moreover, you also learn to use digital marketing strategy plus tips that will help in expanding your product reach. Moreover, it covers everything from building and implementing a successful digital marketing plan. So, this is an amazing beginners book which talk about a well-executed digital marketing plan. Make sure to start your digital marketing career with this took.
2. Jab, Jab, Jab, Right Hook
Author: Gary Vaynerchuk
Since you're talking about digital marketing, you can't afford to miss social media in it. Yes guys, social media marketing is a part of digital marketing where you'll see your majority of customers presence. Therefore, you must learn about social media as well with Jab, Jab, Jab, Right Hook book. Well, this book provides you right jabs and hooks targeting right audience response. If you really want to win the hearts of your customers then this is a perfect book for you. Moreover, the book helps you transform your followers into brand loyalists. The interesting thing is that the author of this book is one of the New York Times bestselling authors.
3. The Art of SEO
Author: Eric Enge
Search Engine Optimization (SEO) is un-ignorable part of marketing. In fact, without SEO digital marketing s nothing. It is almost like a backbone for marketers. To learn the complete concept about SEO, this book is best for you. The book talks about how digital marketers can work with a list of best SEO tools and overall website optimization tactics. You can also learn to make SEO strategies from the book. For beginners, this book is best from learning basic to advanced concept of SEO.
4. Permission Marketing
Author: Seth Godin
In digital marketing, marketers run online campaigns to make a good presence of their brand in front of audience. A successful campaign brings huge traffic, conversion rate, and revenue to the site. For achieving campaigns goals, you have to learn how to create and run it. And Permission Marketing is one such book that helps you learn how to create a successful digital marketing campaign. You learn to create brand message that you audience would love to listen and follow you. You will surely end up building a string relationship with your customers.
5. Epic Content Marketing
Author: joe Pulizzi
Content is king in online market. Without content you're nothing and your audience will never know what products you sell and what your brand is all about. The traffic you get on website comes through content only. People red your content and then take an action. Therefore, it's important to know about content marketing as well. How to write content, SEOO-friendly content, keyword stuffing, etc. everything you can learn from this book. Epic Content Marketing is a wonderful book to read everything about content marketing.
6. Youtility
Author: Jay Baer
The last but not least book in the list is Youtility. What this book is famous for? The trust and loyalty that you want to build with your customers. Yes guys, this Youtility book is famous for providing tips and tricks to create long-term trust and kinship between your company and loyal customers. Moreover, this book debunks the traditional mindset of hype marketing, which means intense publicity and promotion. It only provides you genuine approach to help clients.
Over to you
Learning is necessary before venturing into any business and digital marketing is most preferred and vast so it becomes necessary to learn about it first. Theoretical knowledge, no doubt, helps you a lot. And now that you have read a list of top 6 digital marketing books, I hope you will read them one by one. All the mentioned books are worth reading.
Till then happy reading!
Also, if you want to learn more such informative articles, then subscribe to our website.
---