Top 5 Essential B2B Website Conversion Techniques for 2021
What's the point of having a website if it's not converting your site visitors into potential customers? There are many B2B businesses that are operating website to increase their sales leads. Undoubtedly, website plays a significant role in the sales cycle for B2B companies but only when a website converts the site visitors into potential customers. Of course, without conversion businesses would not grow. As a business, you may be facing this problem in your website, right. Should you worry? Not at all. Why to worry when you have WordPress Premium Support available to you. Even if you want to use DTY technique then here in this article I am going to highlight top 5 essential B2B website conversion techniques for 2021.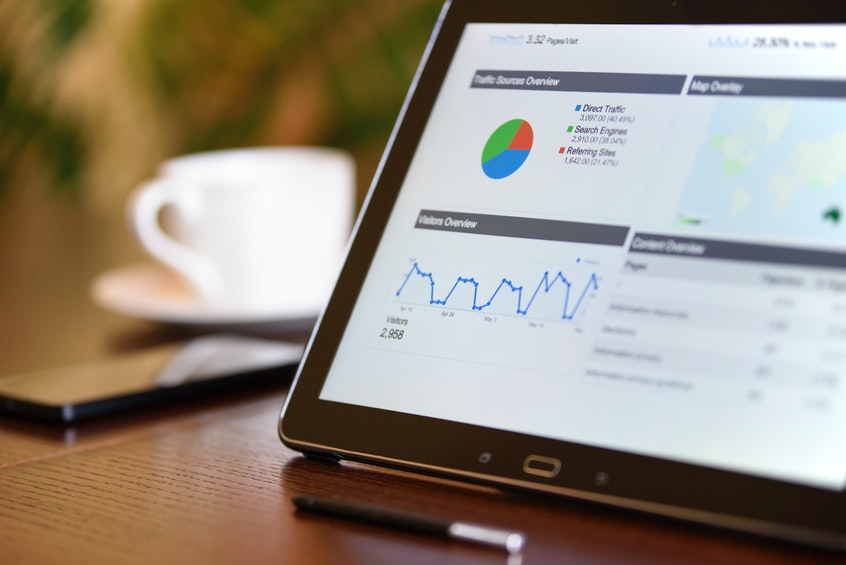 Are you gear up to learn? If yes, let's jump into the pool given below.
Follow the 5 essential B2B website conversion techniques for your business in 2021
If you want to literally increase conversion rate of your site, make sure you follow the given tactics…
1. Re-targeting
Most of the time it happens when people visit your website and leave it without making purchase. This is where retargeting comes and plays its role. Basically, retargeting campaigns reminds your website visitors about your products and services after they leave your website without taking any action. As per the study, 11% of brands use retargeting methods to increase their competitors' customers. In fact, 43% of companies use retargeting to increase brand awareness. If you follow retargeting strategy, you may also able to target the 98% of users who don't convert straight away. To make it more attractive campaign, you can spend on paid advertisement.
2. Leverage into video marketing
This is most effective strategy you can leverage into B2B business. Video marketing works best if you make short, precise, informative, and unique videos of your brand. If you have YouTube channel then let it drive traffic to your site with the help of video content. To make more engaging and string marketing campaign, make sure your campaign must include customer testimonials, corporate training videos, explainer videos, how-to-do videos, entertainment videos, videos of live events, and any other video you can think of. For example, Neil Patel, the famous digital marketer across the world makes videos on YouTube channels that helps him drive more traffic to the site and thereby increases conversion rate.
3. Social media marketing
Another tactic you can use to generate sales leads to your site is using social media platforms such as Facebook, Instagram, Pinterest, LinkedIn, or Twitter to promote a product or service and engage your audience to develop your brand, increase sales, and bring more website traffic. Undoubtedly, social media marketing has been a wonderful marketing strategy to bring quality traffic and increase sales leads to you site. As a business, you must leverage the power of social media. There are already many businesses that are using social media and growing their business on a large scale. Why you should stay behind in the competition?
4. Using the power of Content marketing
Content has always been king in the online marketing world. If you are into digital marketing then content can be your armour only if you produce relevant, informative, unique, and engaging content for your audience. No doubt, content marketing is a strategic approach that helps you retain visitors and eventually turn them into customers. How content helps you get sales leads? An informative content will draw users' attention and drive sales leads. It will surely increase customer base, make and boost online sales, and also grow brand awareness. In fact, a strong content marketing aids in SEO that offers you valuable and relevant content on the basis of your target audience.
5. Always optimize your site for search
The last strategy you have to follow in 2021 is to optimize your B2B website for search engines. If you have website and it doesn't appear on Google's SERP then how will people come to know about it? Optimizing your site B2B site for search is an absolute power. Here you must focus on empowering SEO and technical performance and high quality content. Let me tell you that Google consider the content that are easy-to-read and highly relevant to users and also for search engines. With SEO, you can make your site visible on Google.
The final words
If you're into digital marketing and not doing anything to bring sales leads then there is no point being in this sector. Don't forget that digital marketing is dynamic in nature which keeps on changing and you have to follow the trends so that you can generate more sales leads to the site. I hope this article helped you understand how you can grow your B2B website with these 5 effective B2B website conversion techniques.
If you liked the article, just subscribe to our website and learn more interesting articles related to digital marketing.
---