Top 5 Content Marketing Tools To Use in 2021?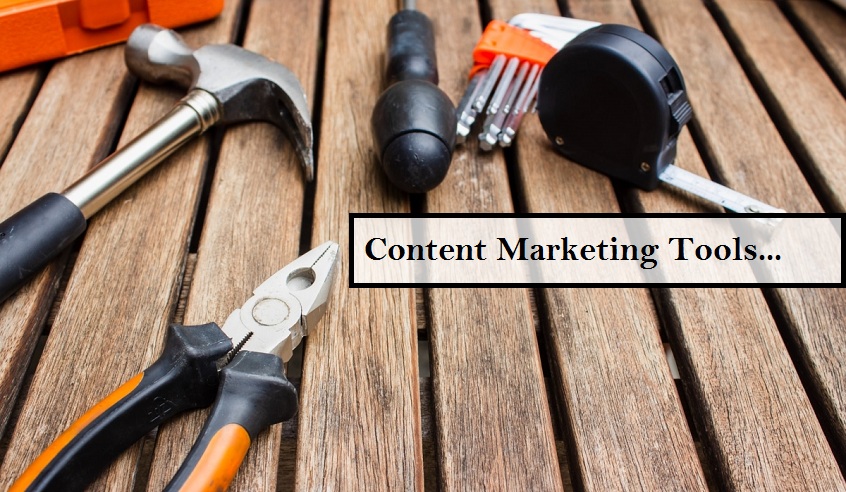 According to content marketing statistics, more than 70% of companies are using content marketing in some form. What exactly this statistics tell us? This tells us the increasing demand of content in digital marketing sector. As the online marketing is growing, the need of informative, relevant, and unique demand has surged. Though content has been king in digital sector for a quite long time, still the quality which people want hardly marketers provide. As a digital marketer, you must produce relevant content that can meet your audience requirement. You may already be producing content for your site, but how much qualitative, informative, relevant, and engaging these are, you may never know. Therefore, you must make use of content marketing tools that will add glory to your content as well as business in 2021.
Below you are going to learn about top 5 content marketing tools to use in 2021. Now let's dig in.
A list of best content marketing tools to use in 2021
Make sure you read each and every tool enlisted below so that you can make a wise choice at the end.
1. SEMrush
SEMrush is the most prominent content marketing tool we have in the list. It is basically an all in-one toolkit for every digital marketer. The tool provides multiple services like SEO, social media, traffic analysis, market research, content & PR. Moreover, it has solution for competitive research, enterprise, and e-commerce. It provides you various features to analyse traffic, indirect competitors, shares & trends, market explorer, etc.
Benefits of using SEMrush
Provides you SEO-friendly content
You can easily research topic for your content
You can track team's task and it provides surety to complete all the activities on time.
The tool also optimizes your content
Pricing: SEMrush tool has 3 plans to offer starting with pro, guru, and business pricing starts at $99.95/month.
2. Grammarly
This is the most used tool in the field of content marketing. This tool is widely used for grammar checker available for everyone for free. You can leverage this tool in your suite to check the grammatical mistakes. Presently, over 10 million users are using this tool to fix social media posts, articles, texts, and emails. The tool uses technical technology to improve your writing skills. In fact, Grammarly tend to reduce the by 50-80%.
Benefits of using Grammarly
The tool construct your language and fix issues
Checks minute errors like commas, misspelled words, ad repetitive words
Gives suggestions to replace weak adjectives
The tool is compatible with all the devices, operating systems, and word processors
Pricing: The tool is available for free for every user but if you want to use additional features then you have to go premium.
3. Curata
Another best content writing tool is Curata. This tool is suitable for small, medium, or large business enterprises. Moreover, it helps companies to grow leads with revenues using the content published on many social media platforms. Ultimately, this tool helps you find, organize, publish, & promote content in just few minutes. So if you think this tool is worth using then you can utilize it in your website.
Benefits of using Curata
Helps in building connection
Faster review of content
Refine your relevant content for distribution
Enhance audience engagement and so on.
Pricing: Curata is available for every type of business. The pricing plan starts at $20 to $500/month.
4. Hubspot
Next worth using content marketing tool is Hubspot. You may have heard of this tool as it is most popular in digital marketing sector. Whether you have a small, medium, or large business, this tool works for every marketer. Moreover, the glory of this tool lies in creating quality content which helps you target a wide range of audience or customers. With the powerful features, the tool checks and maintains the quality of the content.
Benefits of using Hubspot
Very easy to use software
Provides the analysis of content impact
Create content for target audience
Makes the content mobile-friendly
Pricing: The tool is available for free but it does have premium plan also. The price of premium plan starts at $50, $800 & $3200 per month.
5. Yoast
Last, but not the least, we have Yoast content marketing tool in the list. This tool is one of the favourite tools among digital marketers having sites on WordPress. The tool actually helps creating SEO-friendly content. It optimizes content for keywords, preview, and edit meta-description and URL slugs. Moreover, it kills technical errors and recommends quality internal links.
Benefits of using Yoast
The tool helps optimize your posts before sending them to social media
Helps in optimizing keywords, key phrases and synonyms related keywords
With Yoast, you will high rank on search engines
Pricing: The tool is available for free as well as premium version is also there. The premium version offers many useful features starting at $89.
Final words
Content marketing has been in demand for so long. Without creating relevant content, you may not be able to target your audience and convert them into potential customers. Therefore, the best way to attract them is to create as relevant, quality, and informative content as possible. For that, you must use any of the tools of your choice or suitable for you given in the above list.
---