Importance of conducting a content audit and its ways
Content is king!
Where?
Of course, in digital marketing without which doing business and letting customers know about your brand become impossible. As an online marketer, you will definitely need content for your site so that people can get to know what your brand is all about, right. Do you think the content you publish on your site is relevant and up to the mark? Do you think all your content is brimming you good results? Is your content getting high user-engagement? So many questions, no! The interesting thing is – there is one answer that fits all these questions. Curious to know? It's a content audit.
Now that you have answer in your bucket, let's talk about what it is, why it is important and ways to conduct it.
Let's get a-crack in!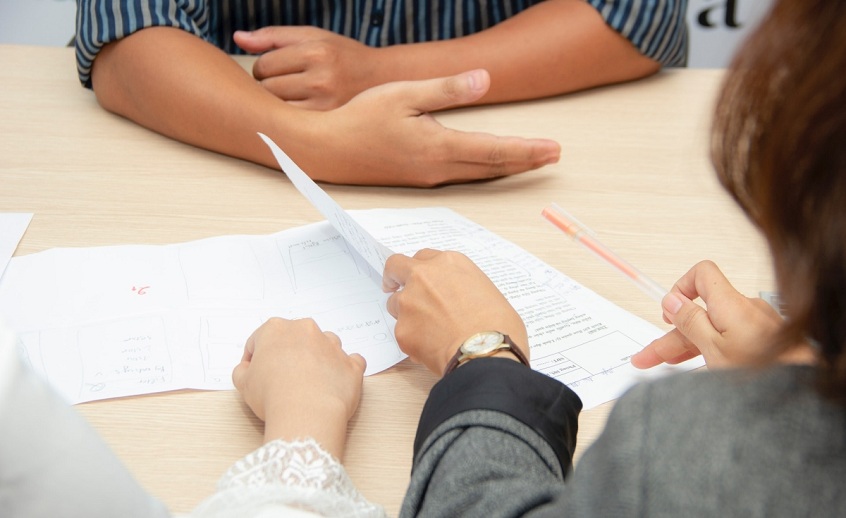 What exactly content audit is?
As the term suggests, a content audit is a simple process of gathering analyzing assets (such as landing pages, content, or blog posts) on a website. Basically, a content audit keeps an inventory of a website and gives proper insight into which content you should create, re-write, update, or delete from the site. However, the aim of the content audit is to disclose strengths and drawbacks in your content strategy and adapt your content plan to your content marketing goals accordingly.
But why there is so much emphasis given to this in the online market? Our next section talks about it, just keep reading below.
Importance of conducting a content audit
Today, content marketing has become a big hubSpot for online marketers. Without knowing how content is performing in the market, no one would keep producing content, right. That's where the need for content audit arises and that's how the importance of it takes place. Read the given points highlighting the importance of content audit below –
A frequent content audit is necessary to ensure that your website remains relevant on Google.
Keep your audience engagement rate high and helps in better performance in the future.
Content auditing helps avoid producing obsolete content.
It becomes mandatory to audit content to check whether it is helping you to achieve the goals of your business or not.
It helps in making your Search Engine Optimization better perform.
…and so on.
If you're still reading this article, then you are just about to reach the ways to do a content audit below. Let's look at the ways through which you can conduct an audit for your website's content as well.
Follow the given steps to conducting a content audit
#1. Know your business goals
Let's face it – a content audit is a hectic and time-consuming process, which may end up eating your mind. That's why it is crucial, to begin with clear, defined goals if you're to make it a huge success. Therefore, the first step here is to know your goals as 'what you can gain after conducting a content audit?' So what your goals should be? Well, the goals may vary from a person to person. But the universal goals of a webmaster should be – first, improving SEO results, second, increasing audience engagement rate, and third, enhancing conversion rate.
You may also have more goals in your mind, it is important that you achieve all them.
#2. Collect your content
What you need to do here is collect content that you want to audit. You can do a content audit for product description, multimedia, blog post, and publication. After deciding, you must gather the backlog of all of that content. To accomplish this, just collect URLs of web pages that you will audit. In fact, if you have a small website, you can do this manually and put them in a spreadsheet. To conduct an audit, you can also use tools like SEMrush, Screaming Frog, and Hubspot. There are many more tools available in the market; you can select the one based on your choice.
#3. It's time to categorize your content
With the help of the tool, you have received the audit, right. Now you're required to categorize it on the spreadsheet. Well, you can take the help of online tools to categorize the information. What does category do for you? it basically organizes your content and makes sure that your content audit meets the requirements and needs of the business.
#4. Examine your data
After categorizing content, you now need to examine content data critically. In this step, you get a measure of the state of your content. While analyzing data, you need to consider some points consideration like – content that's not bringing users' engagement, out-dated content on-site, content that's underperforming, and content that extremely performing well.
#5. Finally produce action items
This is the final step; you need to produce action items. What are these? Just think about the posts you want to re-create, delete, update, or re-structure. This is what you need to organize. In fact, you can create a content calendar to know which action to take on a specific URL. With these steps, you are done with content auditing.
The bottom line
The content audit is crucial for any online marketer to know how their content is performing on the web. At first, you may find it a herculean task but with the above steps, you will easily conduct a content audit. Now that you know the steps of conducting auditing, it will definitely ensure that you're on top of your content marketing strategy. I hope you found this informative. If you have any queries related to content marketing, get in touch with us.
Also, subscribe to our website for reading more interesting articles.
---