Can SEO copywriting generate traffic for your company?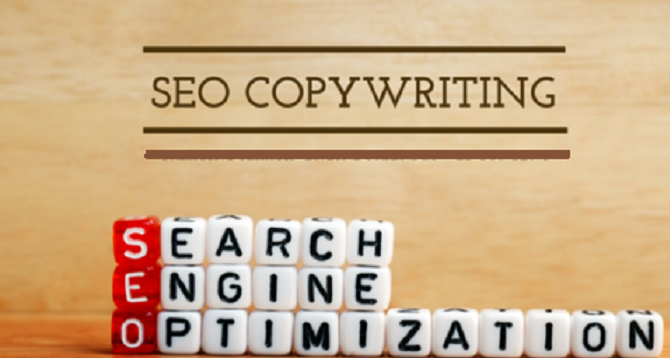 Readers on the website play a good role in ranking your website well on Google's SERPs. Readers become the ultimate source of site traffic and a great way to fetch you the good rank of your site. Well, it is only possible if you produce the content which is worth reading, engaging, and interests your readers. However, there are some marketers who just choose to ignore readers and they do so by creating content which are irrelevant, inauthentic, and not engaging. And if you're also doing this, then you must stop right away. Just start implementing SEO copywriting to generate traffic for your company.
Now the question arises – Can SEO copywriting really generate traffic for your organization? Folks, this article will shed light on every concept of SEO copywriting. It will help you know how it can generate traffic for your business. Let's start now.
Jump into the concept of SEO copywriting
SEO copywriting is basically a process of creating useful, compelling, engaging, relevant and valuable content that targets specific keywords so that other people can happily promote it on social media platforms. In the SEO world, Search Engine Optimization copywriting is considered as a specific type of content writing that:
Contains Keywords targeting audience in the search engine box to get the information they want.
Drives qualified traffic movement
Helps online content rank higher in Google
Engages and converts the target audience into potential customers
How actually SEO copy writing helps increase traffic for your business?
This is the questions that you all want to know the answer of. Here it is – SEO copywriting is all about producing content which are relevant, authentic, and engaging. Producing high-quality content basically increases the authority and relevance of your content and ultimately attract plenty of people. Thereby, it improves the ranking of Google for the selected keywords. So when something is highly recommended on Google, then Google will consider it relevant and show it on the top of the SERPs. This process will help you achieve greater SEO content results and traffic to your site thereby more sales lead generation.
Do you now want to produce SEO copywriting content for your business? So if you want then you must implement the elements of SEO copywriting. Read below to know about them.
5 elements of SEO Copywriting
Following elements will help you produce the best SEO copywriting content for your readers.
– Content
The most indispensable part of any writing or SEO copywriting is content. The final motivation behind people conducting searches in Google is valuable content. Moreover, the search engine also loves fresh and quality SEO content that's why it is the only reason that you should think of producing content that is quality-driven, fresh, and authentic.
– Headline
Headline is the first eye-driven approach that you must utilize in your content. To attract the eyes of your audience towards your content then you must write a headline that is engaging and enable readers to click on your content in one go. According to experts, headlines with numbers are always a winner so, if it makes sense, you should include a figure in the headline.
– Meta Description
If you don't guide search engines about your content then it will be difficult for Google to know what your content is all about. This is where Meta description is utilized to guide search engines about your content. It lets the search engine know what the topic is and why your target keywords and expressions continue showing up in the content. According to Moz, Meta description is the HTML attribute that provides a "concise explanation" to the search engines of your page's content.
– Frequency of keywords
Keywords are a significant part of any content. And keywords in SEO copywriting suggest how frequently your picked keywords show up on the website page. And keywords are the only ranking factor which determines the rank of your site. But one mistake people make here is that they do keyword stuffing in the content which Google penalizes. So don't do this and add keywords that are relevant.
– Page links
Links are also an important part of SEO copywriting. Basically, page links help Google know how much your website is authentic and has relevant content that people can access worldwide. So when you link to different site authority pages. It increases the value of your site.
Final words!
Finally, SEO copywriting will help you optimize and increase the traffic to your site and boost your SEO content writing. Implementing the above tactics of SEO copywriting, you will be able to generate large traffic for your business. I hope after reading this article, you understood that SEO copywriting is all about creative and unique content. So be creative in your writing and produce as much unique and original content as you can.
For any kind of SEO services you may contact to us. Get in touch with us for more info, till then keep reading and keep sharing.
---