Bing suggested using 302 redirect if site URL changes within 2 days.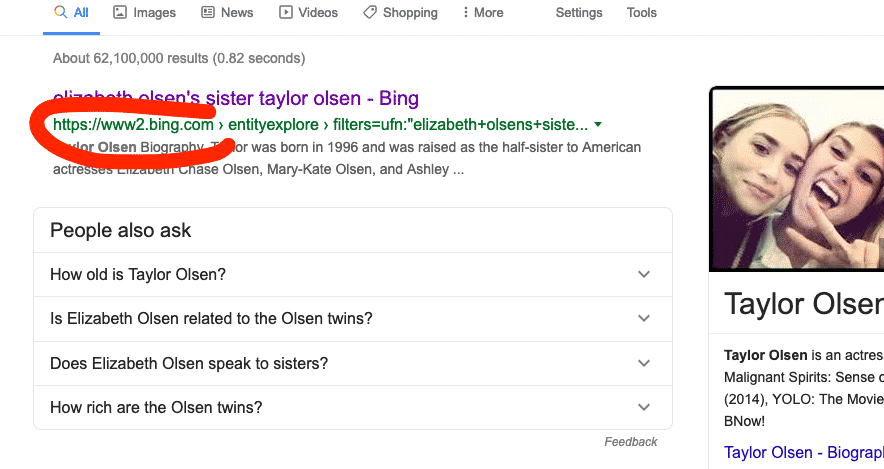 Building a website is as easy as a cup of tea but what makes it strenuous is getting a good rank of the site on the search engine results pages. Getting a good rank of the site depends upon the number of factors such as SEO, relevant content, HTTP, domain name, and 301 & 302 redirects. Though all these factors are worth considering yet if you choose the right redirect it guarantees you to get the rank and maintain the positive reputation to build for your brand. Why I'm focusing on "redirect" here is because recently Bing, a second web search engine (after Google) operated by Microsoft has suggested using 302 redirect if site URL changes within 2 days. So let me tell you that there are many people who are still confusing about which redirect to use 301 or 302.
You're at the right place guys as this article will eradicate all your doubts regarding both the redirects. First I will clear your concepts about 301 and 302 redirects then will move on to why Bing suggested using 302 redirect.
What is 301 Redirect?
A 301 redirect is the status code that is used to identify that user and search engines are sent to the correct pages. It lets the search engine know that a website has been moved to a new location permanently. With this change, users will now see the new URL of the page while showing the search engine results. Furthermore, this redirect is known in the SEO world as "Permanent Redirect." You can use 301 redirect if you're changing domain, upgrading your site or your old page isn't working anymore. That's why this redirect is not good for temporary changes.
What is 302 Redirect?
This is the opposite of 301 redirect which means 302 redirect is a temporary one. It lets search engines know that a website has been removed temporarily. This redirect occurs when you wish to divert traffic from a web page to a new URL temporarily. You use 302 redirect when you want to test out a new page and get some consumer feedback without damaging your ranking from the original page. However, from an SEO perspective, 302's are not recommended as they do not pass any rank of power between domains. Thereby, 302 redirect is not used as a permanent solution.
Bing to suggested using 302 redirects that might change in 2 days
From the concept given above, you now have understood what 301 and 302 redirects are. As you know that 302 redirect can be used for a temporary basis and also not recommended by SEOs. But Bing, second search engine giant has recommended webmasters using this 302 redirect because there are chances that site URL may change within 2 days.
Let's have a look at what Fabrice Canel from Microsoft Bing said, "when the future is uncertain…preferable to use a 302 redirect if your destination URL may change within 2 days, else 302 is recommended." So guys did you get what Canel said about 302 redirect? Let me put it in simple words, so he said if your redirects will be in place for less than 2 days, go with 302 redirect otherwise.
Let's learn now when should you use 302 redirect
Below I'm going to enlisting some of the points on why you should use 302 redirect and when it is useful. Let's have a look at them below.
When you want to get client feedback on a new page without harming site ranking.
You can use 302 redirect for broken pages and maintain a good user experience in the meantime.
Use 302 redirect for A/B testing of a website for functionality or design.
Update a web page and providing visitors with a consistent experience.
If you want to temporarily divert traffic from a web page to a new URL then use 302 redirect.
How do 301 and 302 redirects impact the SEO community?
Impact of 301 redirect on SEO
Hardly there is negative impact of 301 redirects on SEO but when you use this redirect Google will remove the old page from the index and most value links are transferred to a new one.
As per some webmasters, the use of 301 redirects will not create a loss in link juice.
There is a skeptic that claims a 301 redirect may result in a 15 percent loss in "link juice."
Impact of 302 redirect on SEO
Using 302 redirect means loss of traffic value of the web-page if you use it for permanent redirection.
It will also affect the visibility of web pages on the search engine as it does not pass the link value to the new URL location.
The redirected web-page will retain its traffic, page rank, page authority and Moz rank in 302 redirects.
Final takeaway!
Finally, I want to tell you that both 301 and 302 redirects deliver a different purpose. But you should understand that if you use 302 redirects by mistaken (without understating the proper concept of it) it will create confusion and negatively impact search engine visibility. So for a permanent change of rank site, a 301 redirect is highly recommended and if you're altering the site every 3 days then you should use 302. This is what Bing wants to convey to webmasters for using 302 redirects.
I hope this article was informative enough. Kindly comment below to let us know how you find this article. For more updates get in touch with us, till then keep reading.
---