Best Social Media Optimization tips for beginners which you can't ignore.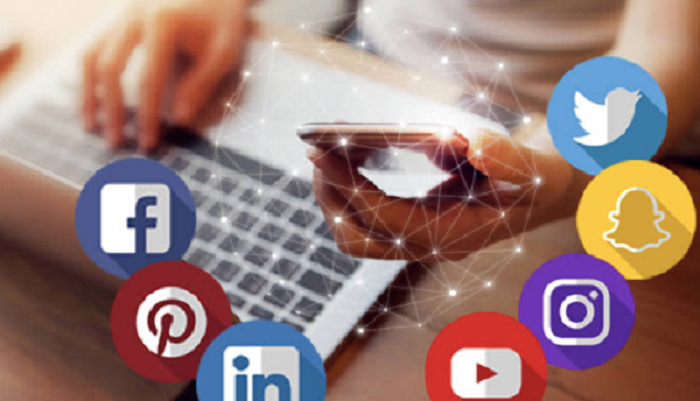 Without chilling out on Facebook, Instagram, Twitter, or Snapchat, can you imagine living your life? No doubt, life would be monotonous and boring. Also, people use social media to make an online purchase. According to statistics, almost 42% of the worldwide population uses social media. And 71% of consumers are satisfied with purchasing goods via social media. It simply shows that social media has dominated the marketing world as well. I know every marketer is on social media to enhance the visibility of their business. As a marketer, you just can't simply use social media without optimizing it. You all know about search engine optimization (SEO) is the best practice for any website. But here we need to optimize social media platforms so this activity is known as social media optimization (SMO).
Below I am going to enlist the best tips for beginners to optimize social media platforms. Let's read them.
Follow the best social media optimization tips
#Optimize your profile
Optimization for social media is as important as for websites. So the very step tip to optimize your social media is to optimize your profile. Your company's profile is your foundation if the profile is not solid people will not even visit your site. So your profile photo should match your company's logo. For the username, use your company's name. When you use your brand name, it becomes easy for people to find you online. You can also use tool Knowem to check if your company's name is available on different social media channels. Furthermore, you should also talk about bio in the profile, use relevant keywords in your bio.
#Do keyword research
The next tip that comes in the list is keyword research. Keyword research is the core part of optimization. It is all about identifying the phrases and topics your target audience is searching for. Keyword research helps marketers create relevant topics for them and the same applies to social media optimization. Try to know what keyword, hashtag, topic your audience uses so that you can share content that is relevant to them. It will help you in your social media posts therefore you have a good chance of being found when people search for content relevant to your brand.
#Optimize your content
We all know who the kind of digital marketing is. It is content when it comes to SEO. The same thing true when it comes to social media optimization. Content drives social media and you can't succeed social media marketing without sharing relevant and quality-driven content. On social media, you can post two types of content that are original content and curated content. But the strategy you should prefer is a mixture of both. Original content is specifically made for social media and is a significant part of your campaign. And curated content is shared from different sources around the web.
#Optimize your posting schedule
Time is very important to post on social media platforms. You must know when your audience is active on social media and when they are not. To optimize your time, you can use tools like Sprout Social to make it easy to calculate the best time to post on social media accounts for the highest engagement. Furthermore, on Facebook, you can post 3-10 per week, on Twitter 5+ per week, on Pinterest 5-10 per week, and on LinkedIn 2-5 times per week. This strategy is good to post on social media.
#Optimize the engagement level with your followers
Social media is not just about sharing content rather it is also about engaging with your audience also. If you will not talk to people about your brand's products and services, you will not be able to engage with them. You will see after engaging with the audience and potential customers, you will have more people connecting with you.
To sum up
Social media optimization is very important for any marketer in the digital marketing field. Without optimizing your site, you will not be able to make a huge impact on your brand in the market as your competitors. Above I have shared the best tips to optimize your social media accounts, follow and implement them in your marketing strategy.
For more updates and informative articles get in touch with us, till then keep reading and keep sharing.
---