Best paid Seo tools for 2019.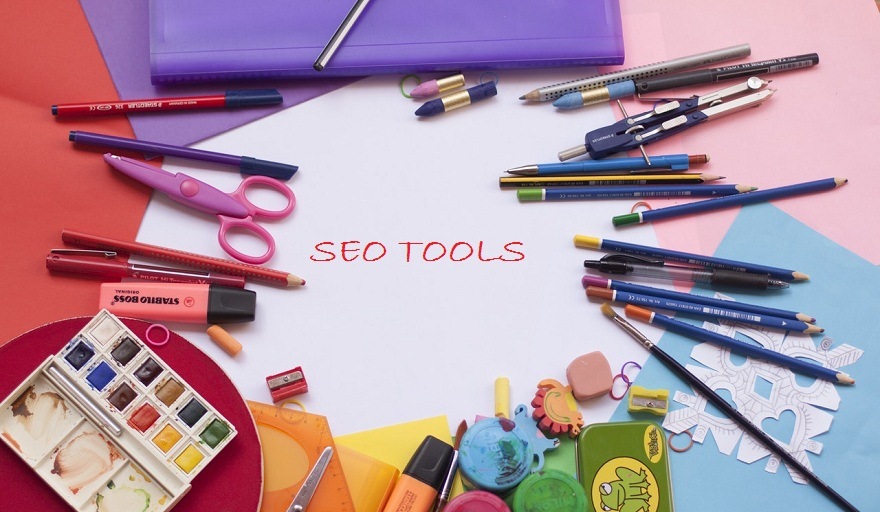 SEO tools are developed by companies to help Search Engine Optimization professionals. With the help of this you can quickly find anything, prepare report, research and monitor the technical and philosophical aspects related with optimizing your website's visibility in search engines.That's why today we are going to enlist best paid SEO tools for 2019.
Some best paid SEO tools for 2019, to make your SEO efforts fruitful.
1. Majestic SEO
It is the link intelligence tool available made for website owners and the best thing about this tool is that it is both paid and free. It means available in both paid and free version.
Essential features of amazing tool Majestic:
The tools has large backlink index from 2011.
It has most extensive crawler out of all Search Engine Optimization tools.
It is embed with two unique metrics known as Citation flow which shows number of backlinks and Trust flow deals with quality of backlinks.
The tool has its own search engine comes with transparent ranking factors.
Majestic SEO also comes in three paid versions:
Lite- $79.99 monthly
Pro- $149.99 monthly
Full API- Starts at $399.99 per month
2. SEO Moz pro
It is a suite of analytics tools that will pull loads of data to help marketers to execute their SEO strategies.
It is a paid tool to help marketer/site owners with their local listing distribution business with a physical location.
Essential features of Moz pro:
It helps you in link building.
It helps you to perform effective Keyword research.
It helps you in site audit.
It will help you in Page optimization also.
The tool comes in 4 pricing packages:
Standard- $99 per month
Medium- $149 per month
Large- $249 per month
Premium- $599 per month
3. Raven tool
Raven tool is designed to effectively manage search engine optimization, online advertising campaigns and social media conversations.
It can also synchronize with SEOmoz, Majestic SEO and SEMrush data for detailed competitor, link, keyword research and social intelligence.
Essential features of Raven Tool,
It manages the campaign without any much of fuss.
It can do website research and analysis in simple manner.
It specializes in content management task also.
It is embedded with the feature of keyword manager allows user to formulate their keyword strategies with an ease.
Apart from free version Raven tool also comes in 4 paid packages. Pricing is mentioned below:
Start- $109 per month
Grow- $199 per month
Thrive- $299 per month
Lead- $479 per month
4. Advance web ranking tool
It is an SEO rank tracking tool design and developed for small to mid-sized businesses.
The tool provides services and features in SEO analytics, link building, white label reports and search localization.
Essential features:
It specializes in the task of rank tracking
It produces white label reports
The tool is embedded with data analytical feature provides all types of data regarding SEO and user can also track competitors data by using this tool.
This tool also allows user to perform the task of SEO audit.
The tool comes in two paid plans:
For in-house SEO- $99 per month
For agency $199 per month
5. SEMrush
This tool is designed and developed to find profitable keywords. It is the advance program of content optimization.
This ranking tool helps bloggers and writers to optimize their sites/pages and produce the content that their user is searching for.
This tool also provides high quality user experience to their potential consumers.
Essential features of SEMrush:
SEMrush tool has best organic research feature which provides information regarding competitor keywords, new organic keywords, changes of domains and so on.
This tool has best backlink feature which can do deep back link analysis.
This tool is embedded with SEO audit feature also. By using this user can get feedback regarding his SEO efforts or techniques.
This tool provides free and paid versions. Free version is limited access. It's better to go with paid. It comes in packages of 3 paid versions:
PRO- $99.95 monthly
GURU- $199.95 monthly
Business- $399.95 monthly
6. SEO PowerSuite
It is complete package of desktop web optimization tools for SEOs, bloggers and online marketers. The package consist of top 4 high-performing appsRank tracker
Website Auditor
SEO Spyglass
Link-Assistant
All these 4 tools is specializes in Specific SEO tasks. When combined the 4 tools it produces enormous results.
Essential features:
The tool allows its user to monitor the rankings by using the feature rank monitoring.
The tool supports approximately 329 search engines
The tool allows comparison of up to 10 competitors
The tool also allows its users to monitor the rankings on the basis of geographical location by using the Geo-specific ranking feature.
Apart from free basic plan the tool comes in 2 paid versions:
Professional plan- $299 monthly
Enterprise plan- $699 monthly
7. Ahrefs
After Google console if there is any Digital marketing tool by which you can do SEO analysis then there is nothing other than Ahrefs.
Ahrefs has various mini tools under its service but the three most important tools with their features are as follows,
The first mini tool comes under Ahrefs is site explorer tool. By using this mini tool you can track the performance of various webpages that are linked to your site.
The second mini tool comes under Ahrefs is content explorer tool. By using this mini tool you can check the quality of content published on your site or webpage.
The third mini tool comes under Ahrefs is keyword explorer tool. By using this mini tool you can track the performance of keywords you added in your posts.
This tool also not offer free version it comes in 4 paid versions:
Lite- $99 monthly
Standard- $179 monthly
Advanced- $399 monthly
Agency- $999 monthly
Conclusion
Above mentioned tools is the best paid SEO tools of the 2019. These are able to make list of best SEO tools from the wide list. After pay some money you can use these tools to make your SEO effective. You also can say these as evergreen tools. The main reason behind this is because they are the tools which can easily get along with the continuously going market changes. If you are looking to rank your website or promoting your brand, kindly get in touch with us. We will be happy to help you.
---