Best Free SEO Extensions For Chrome For The Beginners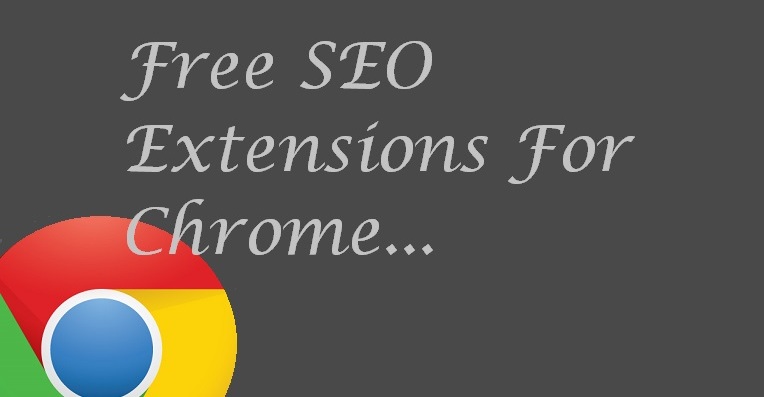 Are you looking for the best free SEO extensions for chrome? If yes, then I must say you have landed in the right place. In this article, we will explore the best free SEO extension tools that will help you save time, money, and enhance your SEO workflow. Running a website and looking at the more technical aspect part might end up sucking up. You need a tool that can help you manage your website activities such as finding keywords, tracking ROI, checking emails, managing website speed, etc. Therefore, using SEO extension tools for chrome might help you complete your task much faster and help you optimize your time like an SEO professional.
Are you ready to look at the best free SEO extensions for chrome? Then check the list below and read them one by one thoroughly.
Here's the list.
The best free SEO extension for chrome for every beginner
#MozBar
This SEO extension tool is the first in the list because it has done a great job in the past few years. This is the free tool but only for one month after that, you have to go with premium by paying some amount. You should know that the premium version provides functions like page optimization, keyword analysis, and SERP metrics. The tool allows users to check SEO with their browser in a single click. Furthermore, it also helps you create custom searches using a search engine based on region, city or country. You also have the option to quickly access any website's page and authority.
#Redirect Path
This is also the free tool in the list of SEO extensions for chrome. This tool provides users with alerts of improper grammar in Microsoft word; redirect path has an SEO doppelganger. It also gives you many extension flags such as 301, 302, 404, 500 HTTP status code. With the help of this tool, you can redirect Meta and JavaScript issues immediately. It shows you potential issues that you were not able to notice earlier. You can also see other server IP addresses and HTTP headers.
#BuzzSumo
The next SEO extension for chrome is BuzzSumo. This tool is used to track SEO for social. If you want to track shares and top-performing content on various social media sites then BuzzSumo is good for you. With this tool, you can take much future SEO decisions and check the various backlinks that you provide on your webpages. I would say this is a powerful and demanding tool as it helps uses to analyze the content which is popular and on websites. Moreover, it is very difficult to know people's concerns, points of view because it also takes a lot of time. Therefore, BuzzSumo comes as a helping hand for you. It provides insights into content, alerts, competitor analysis, and influencer information.
#Mangools 
This SEO extension tool for chrome is also very much popular in the SEO world. I have also talked about this tool in many of my articles. This SEO extension tool helps you check the website's SEO strength and provides you with the top SEO website. The main object of Mangools SEO extension is to bring many other small SEO tools together. In addition, this tool helps you perform many things such as finding out new backlinks, analyze the outbound link, highlight the pages of dofollow and nofollow links. It can also measure the website strength in a single click, find out the target keyword and its density, etc.
#Google Trends  
Google Trends is the most preferred tool for your website maintenance. This is a good SEO extension tool for every beginner. Google Trends is a part of Google Webmaster Tools which is a set of extension tools to build a website and integrated it with Google. You can also check the website's SEO performance with this tool. Moreover, you can also compare the keyword research and find out the search volume of the keyword. You can use Google Trends data for marketing purposes such as paid search, inspire your ad creative, and SEO & content marketing.
Conclusion
SEO is a very crucial part of any website. It can take your lots of time and effort to do the SEO work for your website. Sometimes you might end up irritating therefore using SEO extension tools for your website will help you reduce the SEO stress that you face. I have mentioned the best free SEO extension tools for you.
As a beginner, you can utilize these tools and get the best results out of it. subscribe our website to keep yourself updated. Till then keep reading and keep sharing.
---