Best digital marketing books to buy in 2020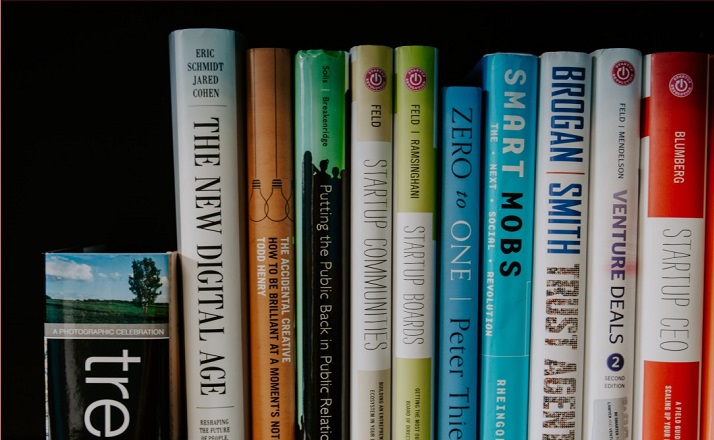 Digital marketing is a very dynamic and ever-changing field. You need to have a vast knowledge about it before you step in. There are many people who wanna make their career in digital marketing but unable to understand the proper concepts of it like tactics, tools, and strategies. And grasping these tactics is like winning the half of battle in the race. But how do you exactly gain the knowledge about digital marketing? Well, you no need to scratch your head because the best way to invest and gain knowledge is none other than buying some sophisticated and amazing digital marketing books.
So folks, as the world is evolving towards digital marketing, it's time to start looking for the top books for digital marketing and start gaining some knowledge.
Best digital marketing books you must buy in 2020
Marketing: A love story: How to matter to your customers
A book should be an interesting one that can engage audience and resonate them while reading. This is what "Marketing: A love story: How to matter to your customers" book does. The author, Bernadatta Jiwa, talks about how we can make ideas resonate. She redefines marketing and shows how our ideas can translate into value. Furthermore, she shows readers how to work so that you can make yourself matter to your customers by showing them that they matter to you and all she does only in 110 pages.
The book is divided into three sections: strategy, context, and story. This book is a must read book for all the marketers who are having trouble connecting with their audience or customers.
Digital marketing for Dummies
If you're a beginner then this book is the best one for you. The author of this book is Ryan Deiss & Russ Henneberry who help you know how you can grow your digital marketing business from the starting. Furthermore, you can learn tactics and strategies which can help you in expand your branch reach. This book contains 300 pages covering customer journey, landing pages, marketing planning, SEO, SEM, blogging, Paid display, email, and data analytics. Furthermore, the rating of this book on Amazon is 4.2/5. So if you're in search of a book to learn how to plan your business operations, then this is the must read for you.
Jab, Jab, Jab, Right Hook
This book is written by Gary Vaynerchuk which highlights the art of winning the hearts of people by mastering the skill of Social Media Marketing. The book provides the right combination of jabs and hooks for triggering an amazing audience response. If you think Social Media can give new heights to your business, then you can go for this book. It can emphasize how you can win the hearts of your audience. Through this book, you can learn the tactics to transform the followers into brand loyalists. The author of this book is one of the New York Times bestselling authors. Furthermore, the rating of this book on Amazon is 4.5/5.
Epic Content Marketing
Digital marketing is incomplete without content marketing. That's why it's important that you have a vast knowledge in content marketing too. "Epic Content Marketing" is the book which provides you the systematic approach to write contents which are engaging and interesting one. Joe Pulizzi, the author of this book says the right way to truly capture the hearts and minds of customers is to produce content which is authentic and relevant to audience. Furthermore, the book enables you to position your business as a trusted expert in the industry. The rating of the book on Amazon is 4.6/5.
The Art of SEO
SEO is the significant part of any digital marketing business. Any marketer just can't afford to avoid this tactics in their marketing. So here "The Art of SEO" book written by Eric Enge, Stephan Spencer, and Jessie Striccchiola talk about how marketing can work with refreshed rundown of SEO tools and website optimization techniques. The author of this book says that this is the complete book with an array of effective tactics from basics to advanced concepts of SEO. So if you want to make your SEO concepts strong then you have to buy and read this book. The Amazon rating of this book is 4/5.
The closing words!
Digital marketing is the field full of dynamic concepts and changes which you need to understand to grow your overall marketing. So it's important you follow the above-mentioned books and gain and enhance your knowledge about digital marketing concepts. Well, I want to tell you that there are many books available on digital marketing but I have selected the best 5 books which I have mentioned in this article. You can choose the one which you liked the most.
For more interesting articles get in touch with us till then keep reading and keep sharing.
---