An insight of Social media marketing world conference 2020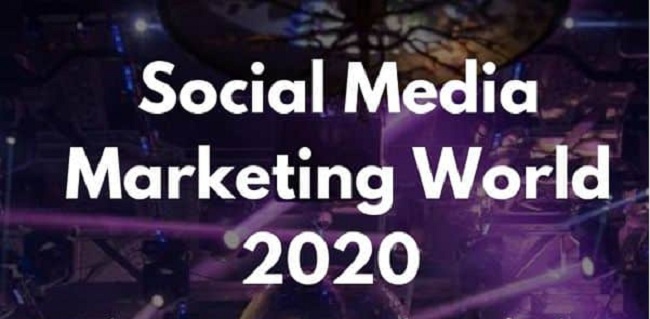 Every year we get to see many digital marketing conferences taking place across the world. This year also in the present month (March) one such conference happened where a large number of marketers had taken part and the conference was "Social Media Marketing World Conference." The conference was very informative and relevant for marketers who attended it. So people who attended the conference know very well how mind blowing it was as they got to learn so much about digital marketing and social media marketing there.
People who have not attended the conference shouldn't mourn because you're at the right place. Today in this article I'm going to give you an insight this conference. You can read the entire article to get the brief info about the event.
First let's have a look at some important points of the conference below
Date – 1-3 March, 2020
Place – San Diego, California
Ticket price – From $297 to $1597
Sponsored by – Social Media Examiner
Have a view of Social Media Marketing World Conference 2020
Guys, Social Media Marketing World Conference was conducted on 1st March, 2020 till 3rd March, 2020 in San Diego, California. The conference was sponsored by Social Media Examiner which is a U.S based media company. This conference was the 8th year of the event.
What was the aim of the event? The aim of the event was to teach the basics of all things related to social media marketing. And also made marketers learn the basics of social media growth and marketing so that experienced marketers can freshen up their skills and learn more new techniques in the field of digital marketing as well as social media marketing.
Who all attended the social media marketing world conference 2020?
I have to tell you guys that this event was the biggest gathering of social media marketers in the world. You don't believe me? Every year five thousand marketers join the event to learn business-building tactics in 120+ social media marketing and training sessions. This year, people who attended the event were social media marketers, agency owners, consultants, network marketers, marketing managers, and corporate marketers. The people from these fields spoke on different marketing tactics so that marketers could learn something to employ in their marketing strategies (especially social media marketing).
What makes this event different from others?
I already told you the aim of this event. Is it enough for the event? Absolutely not. The event provides a quality opportunity to every marketer who attended the event to build networks with other marketers around the world. People also got first class conference experience at every turn as they never left wondering what to do or where to go next. Furthermore, people also got to enjoy the land and sea experience in sunny San Diego at the bayside San Diego Convention Center.
Social Media Examiner – the Host of the event!
The Social Media Examiner is the world's largest social media marketing resource company. It helps millions of marketing companies discover how they can best use social media as a marketing platform to with large number of customers, generate awareness, drive traffic, and increase sales lead generation.
Let me also tell you that this is not the only event which SEM hosted rather many other events were hosted by SEM prior which was attended by more than 48,000 marketers. The event which SEM hosted till now include Social Media Marketing World Conference 2013, 2014, 2015, 2016, 2017, 2018, 2019, and 2020, Social Media Success Summit, Facebook Ads Summit, Small Biz Success Summit, Blogging Success Summit, and Facebook Success Summit.
Track results!
I hope guys, this article was enough informative for you to understand the aim behind the Social Media Marketing World Conference 2020. It was the great opportunity for digital marketers to level up their skills, share ideas, discover talent, discover new customers, get promoted, and enhance their marketing tactics. So overall this conference was all about how as a digital marketer you do things better than before after learning the new techniques and strategies.
Kindly comment below to let us know how you find this article. For more informative articles get in touch with us, till then keep reading.
---