Amazon SEO guide to make your business more productive.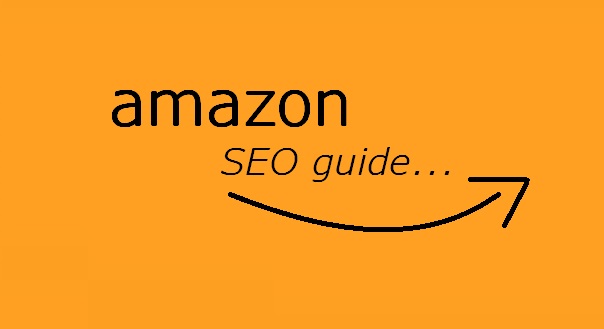 Are you facing difficulty in making your Amazon SEO a productive one?Then you might be following regular SEO tactics to sell your products on Amazon page. Selling a product on Amazon and selling products on your own site are two different things altogether. You can't follow the regular SEO tactics and apply them to your Amazon page to make a productive business. No guys. Amazon is a brand in itself; it has its own rules and decorum to follow. Understand this!
Moreover, the Amazon search engine algorithm works differently than Google or Bing algorithm. If you're selling products on Amazon and want to make SEO strong then you must follow guidelines carried out by Amazon.
This is the Amazon SEO guide for you. Read it thoroughly.
Important Amazon SEO guidelines for you
– Title of your product
The first and important element of Amazon SEO is product title. You all want to make your product title catching enough. Amazon SEO has some guidelines to apply in your product title. These are: include the brand name, add a clear description describing your product, specify the color of the product, clarify the size, mention the quantity of your product, and ingredients added in it. Thereby, add what's necessary and avoid unnecessary words in the title.
– Amazon backend keywords
Keywords are the most important ranking factor in SEO. However, backend keywords are hidden one that you can use in your Amazon seller account's backend section. They actually tell Amazon's algorithm that a specific product is targeting a specific keyword on the site. Therefore you need to follow Amazon rules applied in backend keywords. These are: avoid quotation marks, don't overstuff any keyword, ignore commas, and try to include variations in spellings.
– Product description and bullet points
The search engine crawls your site when you add relevant content to it. If you add details that are not relevant enough then it will be difficult for the search algorithm to rank your site. Therefore, to make a good presence on Amazon SEO, you need to add the most important keywords here that too with bullet points. Bullet points are easy to read and quick to scan. In bullet points, you can tell your customers about the benefits of your product.
– Amazon product images
High-quality images tend to fetch you high conversion rates. There is no point in adding low-quality images. The same principle applies to Amazon's product image also. Being an Amazon seller, you must know that Amazon itself recommends bigger images in its seller central product image guidelines. It describes an image that should be 1000 pixels, larger in height or width, and the smallest image should be 500 pixels. Following these guidelines mean making your Amazon SEO a worthy one.
– Amazon reviews
According to the study, 85% of people trust online reviews and make a purchase. Reviews are proved to be an important ranking factor for businesses. Positive customers' reviews mean more sales leads and a good ranking of the site. And if your Amazon reviews are negative it will have bad impact on your SEO ranking factor too. Make sure your Amazon has positive customer reviews to boost your SEO.
– The price factor
Another factor responsible for Amazon SEO is the price of the product. Amazon SEO looks for the price to rank the product on Amazon listing. Don't offer a high discount so your business losses and also don't offer the lowest discount that customers find it not worth. However, you need to look for attractive offers to beat your competitors.
The closing words
A successful Amazon SEO is all about knowing what Amazon wants from you as a seller. You need to follow the Amazon SEO guidelines to make your business a productive and successful one in the market. In this article, I have shared the best possible ways to make your Amazon SEO a strong one. All these are some expensive ways that can help you rank your business products high in Amazon.
Kindly comment below to let us know what you want to know more. Till then get in touch with us and keep reading.
---