Amazing Ways to Recycle Your Tweets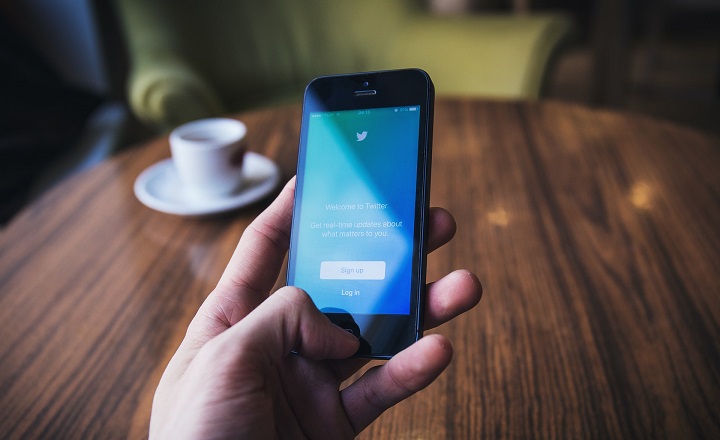 Twitter is one of the great platforms to make your voice heard worldwide. You can speak up your mind, share content, articles, and drive traffic to your site and blog. Sharing valuable content with your audience is a powerful content strategy that can build your business. The advantage of having an account on Twitter is that you can post the same content 10 times in 10 different ways. All you need to do is implement the tactics by using smart ideas. Recycling tweets is a great way to achieve engagement in the digital marketing field. Moreover, if you do so your evergreen posts from a month ago, six months ago, and a year ago will get a new life.
Are you excited to know how you can recycle your tweets? If yes, read this guide and learn the amazing ways to recycle your tweets on Twitter.
Let's jump in.
Benefits of recycling tweets
Before I enlist the ways to recycle tweets let me tell you why you should recycle your Tweets. In case, you are wondering whether the recycle content worth the use or not then here are few reasons below:
Recycling content means getting more visibility to the site.
Putting SEO keywords in the title of the posts means making Google notice your tweet you recycled. The more you post, the better you will rank on your targeted keyword.
Recycling posts also means that you can schedule them at different times in the upcoming days and months.
You get high click rates once you start posting and recycling your tweets.
Let's dig deeper into the ways to recycling the tweets.
Follow these amazing ways to recycle your tweets
#Repurpose well-received tweets into graphics
The first way you can use to recycle your old tweets on Twitter is by repurposing well-received tweets into graphics. On Twitter, people mostly share content in text form which people do like. What happens if this content gets outdated? How will you engage the audience with the same content? Guys, you need to recycle the same content for easy engagement. Recycle your text tweet into a picture and tweet it again. To create an eye-catching image, you can try tools such as Canva, Buffer's Pablo, and Adobe Spark. Not just these tools help you make images for Twitter but also you can use images for other social networking sites as well.
#Rephrase what you say
Another tactic you can use to recycle your tweet is to rephrase the tweet you want to recycle. You no need to use jargonized language rather a simple rephrasing of what you have written before you can do the trick. But whatever tweet you rephrase make sure it shows the connection with the first tweet. If you can do this on your own then it is well and good. In case, you are not able to produce the same content in a different way then you can take the help of the Spinner tool. You just need to write the content and you will get the rephrased content after the spinning is done.
#Quote yourself in the recycled content
Next way you can use to recycle your tweets is to quote your ideas, views, and piece of you writing into an update. However, don't try to change the entire meaning of the tweet with your quote. You just need to recycle it without replacing the real essence of the content. Therefore, try to include such a quote that can resemble the original tweet and easily fit into the recycled tweet. The tweet you recycle is a resource for your audience and also for you. So dive into what you have already written.
#Alter you media file
There are many people who tweet posts including images, GIFs, and video files. And many people just post a text-based tweet. There is no doubt that posting tweets with images or another type of media files bring a lot of engagement to the site. But if you have made up your mind to recycle your old tweets then changing the media files is also a part of the recycling process. Guys, you can change the media files in the background, but you can't change the meaning appearing in the file. However, you can rephrase the text content without eliminating the authenticity of the tweet.
#Engage audience through mystery
Yes, guys' mystery. Don't get confused here I am not asking you to make a mysterious film. Then what? As you all know that Twitter allows very limited characters to frame your tweet. Only 140 -280 characters you can use to post a single tweet. What if you have so much to say but the limited characters of Twitter stop you saying so? You no need to worry. Just pick up your old tweet and read what you tweeted earlier. Now try to frame such a line that can compel readers to visit your blog or site (if you have so) or click on the link you shared in your tweet.
For example, in digital marketing, most of the marketers use the FOMO (Fear of Missing Out) techniques to sell their products. The same way you can also generate a line that can engage your viewers in a single sight.
Final words
In the final section, I just want to say that recycling your tweets is an amazing way to attract extra engagement. Therefore, use these tactics to recycle tweets and grow your level of engagement to your site via Twitter. As you know that Twitter is a social media site that helps to build relationships. So posting content on it for the sake of posting will not work at all. You can pick up old tweets and recycle them by following the above-mentioned ways.
For more interesting articles subscribe our website, till then keep reading and keep sharing.
---