'Acquisio', PPC management software: Everything you need to know.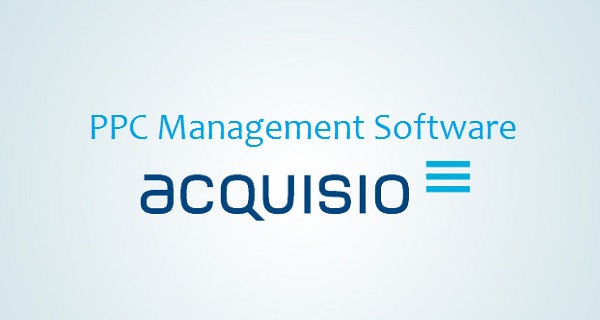 When it comes to managing Pay-Per-click ad marketing campaigns, a bunch of PPC management software or tools are available in the market to ease the workload of PPC campaigns. Most of the management companies use either no software or just one. However in my previous article, I talked about "Wordstream" PPC management software but now I want to take some time to review "Acquisio" PPC management software for you and explain why it should be your choice for managing your PPC campaigns. So let's start our blog with the concept of Acquisio software first.
Let's dive into the concept of "Acquisio" PPC management software
Acquisio is pay-per-click management software which is used by marketers, agencies, and local search engine marketing sellers to scale their PPC advertising campaign platforms like Google, Bing, and Facebook. Acquisio is also known to handle multiple PPC engines and has a powerful reporting system. This software PPC management tool is good for people managing large/multiple accounts across different search engines and need to do quick reporting.
Moreover, Acquisio has been focusing its efforts on adding value to the PPC industry, workflow automation tools, data connectors, omni-channel reporting capabilities and machine learning based on bid and budget management.
How Acquisio works?
To make this software work for your PPC management campaign, you first need to sign up for Acquisio. After signing up, you will have access to an online dashboard like AdWords and Bing Ad Centre. Now you need to get started by synchronizing your accounts and let Acquisio know which ad campaign you want to monitor. Marketers use Acquisio's ground-breaking AI-powered bid and budget management technology to bring more clicks at a lower cost per click.
Furthermore, Acquisio is an advanced machine learning technology software which organizations use to scale their PPC campaigns and manage client's accounts without having to hire additional staff.
Reasons to use Acquisio software
Below mention are some of the reasons to use Acquisio software. Let's read them:
First reason to use Acquisio software is that it takes less time to pull reports and allows you to access more advance bidding tools and thereby it saves you a lot of time.
Another reason is that you have the option to create report templates (Acquisio interface) for your account which you can use multiple times. 
You will have multiple options to display your data in a lot of different formats.
You will also get a quick and easy access to view all your campaigns from Google, Facebook, LinkedIn, and Bing. Acquisio also gives you option to save and bucket this data. This is a great feature which saves you time from logging into multiple accounts.
Acquisio has its own Mass Editor, which works like AdWords editor or Bing Desktop. You will also find a keyword tool in the editor through which you can quickly research and copy keywords across multiple tools.
What services Acquisio software offers you?
Acquisio PPC management software offers you a complete suite of services such as:
– Machine learning
Acquisio is a ground-breaking machine learning technology which can be used to automate bid and budget management decisions. This basically empowers campaign managers to do great in their marketing management work.
– Workflow Automation
This includes better analysis, campaign cloning, reporting, and omni-channel custom reporting. This feature also include custom dashboard KPI to review a cross-account snapshot of your account.
– Omni-channel reporting
Here marketers are allow to build custom columns and provide easily understandable reports to the clients. You also schedule report and control when your clients receive up-to-date omni-channel report.
– Campaign Cloning
To sync ad platforms with less additional efforts, mirror campaigns from Google and Bing ads are used.
– Integrations
Here marketers can accumulate date from any data source to offer high valuable and understanding omni-channel reports to the clients.
– Acquisio Social
Through this service, you can easily handle your Facebook and Instagram ad campaign management. You can also review and optimize the campaigns to ensure that you're targeting the right audience.
– API
Application Programming Interface (API). This service enables marketers to tightly amalgamate their digital products into their existing business process and promote them online.
– Managed Services
Acquisio software deliver high-performance display campaigns for advertisers and brand marketers to manage their various activities online.
Final thoughts!
Acquisio is great PPC management software which is extensively used by digital marketing agencies, brand marketers, and local sellers to deliver powerful results in search, social, and display advertising. If you're into digital marketing business and want to manage your PPC ad campaign then Acquisio is indispensable software for you to use in your marketing campaign. 
For more updates get in touch with us, till then keep reading.
---