9 must have e-commerce SEO tools.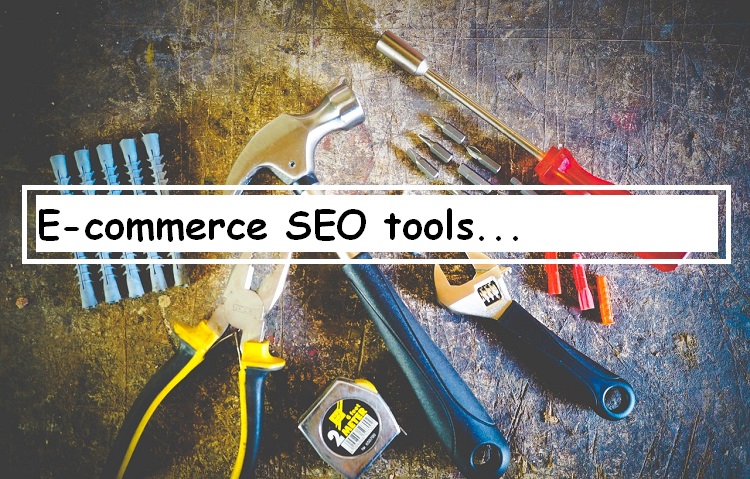 E-commerce marketing is at a peak now in this highly digital world. And why it shouldn't be? Everything is online; people prefer online shopping than offline so this is obvious. But e-commerce marketing is not that easy as it sounds. Marketers constantly need to work in dynamic situations to make their marketing e-commerce successful. However, to be on the top, the top SEO tools are required for e-commerce marketers to integrate. No doubt, the best SEO tool adds glory to the e-commerce marketing strategy.
Therefore, I have brought top 10 e-commerce SEO tools for every marketer out there. If you also want to grow your e-commerce business then learn from this guide about SEO tools.
Let's jump in.
Top 10 e-commerce SEO tools you should use in your strategy
1. Keyword Keg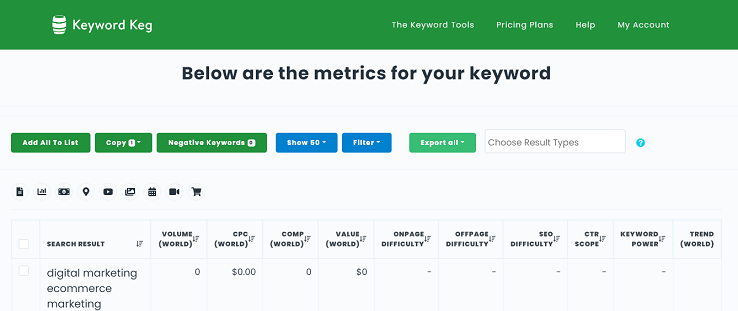 The first SEO tool for e-commerce you have in the list is Keyword Keg. This is a robust and intuitive keyword research suite from Axeman Tech, the maker of the popular keyword everywhere browser plug-in. The tool is user-friendly as it is suitable for everyone from freelancers to an SEO agency. The tool provides you with results for 11 different APIs. Moreover, the tool will find your keywords for many different search engine results page (SERP).
Key features
Provides you five different ways to import and discover keywords
Find keyword, import keyword, and merge keyword tools to help you identify related keyword opportunities.
You also get keyword metrics and generate multiple keyword combinations to expand your future organic search.
Pricing
Keyword Keg doesn't have a free trial. It offers you a 48-hour return policy. However, the price range starts from $38 for freelancers and $762 for SEO agencies.
2. Moz Pro On-Page Grader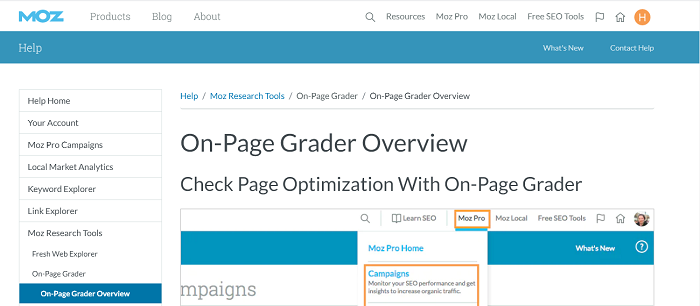 The second SEO tool for the e-commerce marketer is Moz Pro On-Page Grader. This is actually the most favorite SEO tool for marketers. The tool helps you understand how well optimized your page is or your target keywords and where you can make necessary improvements. Moreover, the tool enhances the quality and relevance of a specific URL based on your desired keyword. Later, the report displays actionable recommendations to enhance the quality of the page.
Key features
You can quickly see what's hurting and helping your on-page SEO efforts.
You get optimization suggestions from this tool.
Provides you actionable insights to help you target important keywords
Improves your content to rank higher.
Pricing
The free trial you can get is up to 30 days. The paid plan starts at $79/month and goes up to $99/month.
3. Raven Tools Link Manager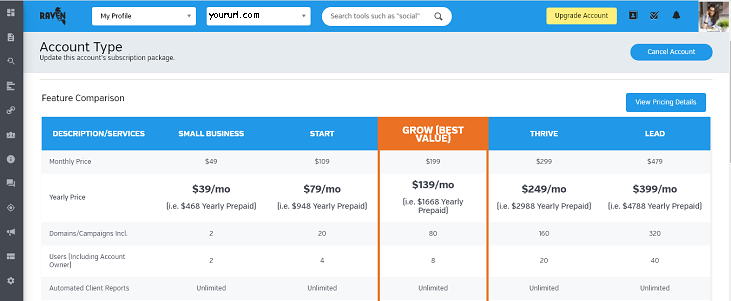 Another tool in the list of e-commerce marketers is Raven tools Link Manager. So this tool is especially for those who manage link-building efforts on your site. Raven Tool basically helps businesses analyze the active and inactive links, link anchor text, and backlink domains. In fact, this tool is a big part of the Raven Tools SEO suite, giving access to rank tracking, keyword, and competitor research tools. Therefore, link building is a must-have tool for your e-commerce business.
Key features
Incorporate multiple streams of data from different platforms
Visually presents data to customers without overloading
Its keyword tracker feature allows you to monitor keyword ranking
The audit tool helps identify site issues
Pricing
The plan starts for just $79/month with an annual pre-paid fees,
4. Google Tag Assistant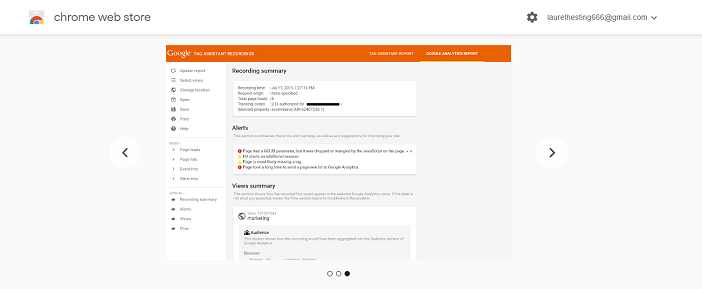 The next SEO tool in the list of e-commerce marketer is Google Tag Assistant. How this tool helps you with an e-commerce website? Basically, you can use this tool to monitor current tags on your website, identify errors, and implement suggested improvements. In fact, this is really an easy-to-use browser extension tool as it provides accurate data from Google tools.
Key features
Allows you to make changes to your tags
You get reports of errors found and suggestions for improvement
It also lets you validate, diagnose, and troubleshoot issues with your Google Analytics implementation in real-time.
Moreover, you can also manage invalid events, filters, and much more.
Pricing
The tool is free for every user.
5. Moz Pro Keyword Explorer

Do you see any difficulty in keywords based on rank, competitor, page, domain, current ranking, etc.? If yes, then Moz Pro Keyword Explorer is the right SEO tool for you to solve your issues of the e-commerce business. Moreover, the tool also compares keyword difficulty and offers you refreshing alternatives to other keyword suggestion tools. Every Moz Pro Keyword Explorer says that the tool is great as it helps businesses target keywords.
Key features
Easily export keyword suggestions for you.
The keyword difficulty score shows how easy it is to rank on each SERP.
Its comprehensive scoring helps you prioritize keywords by topic or focus in one place to use as a keyword explorer.
Performs competitive keyword analysis.
Pricing
The tool offers you 30 days free trail. However, the subscription plan starts at $99/month.
6. Google My Business

So this is the most favorite tool for any e-commerce marketer. Google My Business is a reputable tool as it maintains a highly visible online profile that displays in Google Search results. With GMB, you can engage with customers and display photos, hours of operation, customer reviews, and more. Therefore, every e-commerce marketer must optimize their GMB profile accounts with visual and content that enhances their overall brands. In addition, the business demonstrates what makes their product unique and actively responds to customer reviews.
Key features
Helps you manage your local business appears on Google Search and Maps.
You can edit your business information like address, phone number, and hours.
You can also respond to reviews, questions, and messages from customers.
Allows you to share photos and post updates on social events.
Pricing
The GMB is a completely free tool. However, it may charge up from $10/ month to over $70/month.
7. Google Search Console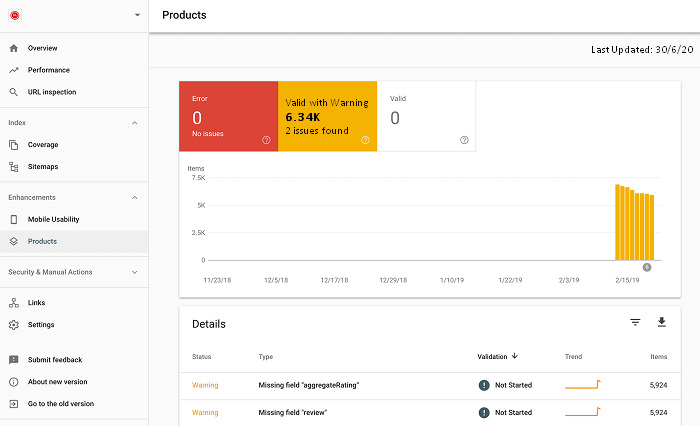 Google Search Console is the most crucial tool for any e-commerce marketer to increase organic search presence. Without any doubt, you can use this tool as it uses search analytics to help you optimize content, submit your website URLs for indexing, and alerts about website issues. This is actually a very nice SEO tool as it helps you understand how Google views and ranks your site pages.
Key features
You can monitor, maintain, and troubleshoot your site's presence in Google Search results.
The tool helps you understand how Google sees your website
It allows you to find and fix technical errors, submit sitemaps, and see backlinks, and more.
Its combination insights help you get profitable traffic to the site.
Pricing
The Google Search Console is completely free service offered by Google. You no need to pay single penny on it.
8. Ontolo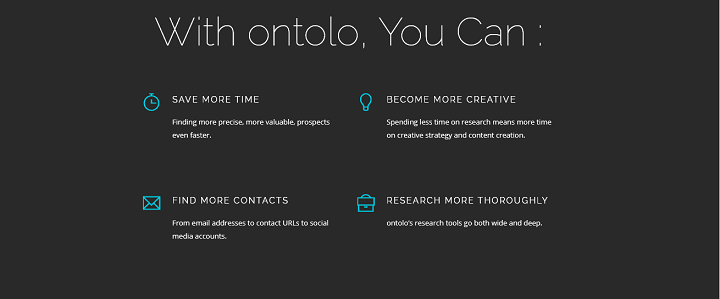 This tool might sound new for many of you. But Ontolo is also a great SEO tool available for e-commerce marketers. The tool is designed to find link prospects based on the topic, link types, and phrases you provide. Ontolo is the right fit for every beginner and hardcore advanced user. It means whether you are a novice or experienced, you can use the Ontolo tool to its maximum capacity and grow your e-commerce business.
Key features
Helps you discover potential prospects for link building
Allows you to export all your findings in a format you choose
Fetches you prospect details like the social following, likes, preferences, etc.
Pricing
The pricing plan of Ontolo SEO tool starts at $97/month.
9. Whitespark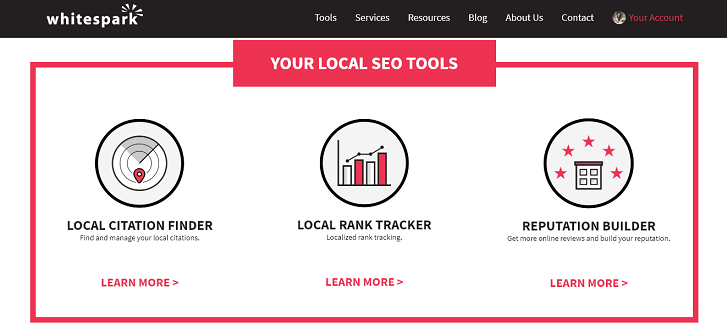 So the last SEO tool you read here is Whitespark. This tool is basically best for ranking and uncovers the best link opportunities with the Link Prospects. Moreover, it allows you to discover 1000s of link building & outreach prospects in a minute with the help of Whitespark link prospector and citation tools. Once you use this tool, you will see your SEO ranking improving majorly.
Key features
The tool offers you citation building, audit, and cleanup services for local businesses and SEOs.
You can build a new listing and update existing listing for your site
Provides you a detailed report of your site
You get fastest updates
Pricing
The Whitespark has different plans to offer. For enterprise $100/month, for agency $40/month, for specialist $30/month, and for small business $20/month.
Way forward
Guys, our article ends with these top 9 SEO tools for e-commerce marketers. I hope you understood and thoroughly read about every SEO tool mentioned above. As per your choice and needs, you can use the tool and enhance your e-commerce website.
For more informative articles subscribe our website, till then keep reading and keep sharing.
---