7 ways to become a Twitter influencer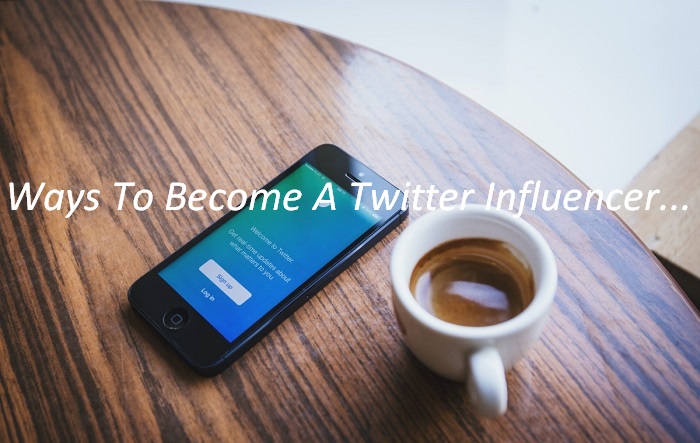 Since social media introduced to the world, it has changed the concept of how people interact with each other. People now crave to become a famous personality on any social networking site so that other people get to know about them. Becoming an influencer on one such platform seems to be a herculean task, right. Let's take Twitter into consideration here. Twitter is an amazing platform especially famous for celebrity users. All the politicians, actors, cricketers, singers, comedians, writers, and many more post tweets which are greatly followed worldwide. You can say that Twitter has become a celebrity's favorite platform now.
Let me tell you that digital marketer startups struggle to get noticed on social media, and becoming a Twitter influencer can do a lot of wonder to your business.
So do you want to become a Twitter influencer? If yes, this article is for you. Here you will learn the top 7 ways to become a Twitter influencer.
Let's have a look at below given list.
Top 7 ways you must apply to become a Twitter influencer
#1. Make your Twitter bio eye-catching
The very first tip you should focus on using is making your Twitter bio intriguing and real. Bio-on any social media profile is the initial way to attract your audience with your bio profile. You need to make a profile with a witty tagline and interesting profile picture to stand out. Let me tell you that a Twitter user with a random or no profile picture is less likely to get noticed than one with a good photo. Having a bio describing your personality and gives a personal idea of who you are as an individual win the attention of millions. Follow the tips to make your bio interesting:
Add keywords in your bio
Tell people what you believe in
Avoid meaningless buzzword
Try to use humor
#2. Be unique and stylish
Another way you invest in becoming a Twitter influencer is by keeping your style and identity unique. There are many people who follow and copy other people and add other's styles on their own. This is the wrong practice, you should avoid the following. What you can do is build a new unique style that becomes recognizable and relatable to your followers. Again I want to say that don't copy anyone, just be real, and be your own self. Always provide a different perspective on things and never keep agree or disagree with others without having something unique and informative to add to it.
#3. Always respond to followers
The next way to become a Twitter influencer is to respond to your followers. What happens is that when you post something on Twitter, your followers comment on your post and ask questions to you. And when you don't reply to the comment, you make engagement level worse. As per digital marketing expert, Ann Smarty, Twitter is largely about building dialogue and making a connection. So if you don't respond to comments, you may lose your current followers as well.
#4. Be up to date
Social media is all about current happening. Having a social media account and not updating anything on it will cost you a lot. Your followers want to hear from you about your products and services. Therefore, grab the new happenings on social media, use viral words or phrases. This will help you establish a fine connection between the influencer and followers. In the future, it will help you promote your tweets. Make sure you present things differently every time you post something on it.
#5. Use the right hashtags
The hashtag is the most powerful way to get the attention of audience towards your content. And Twitter is the platform that is the origin of the hashtag. Whatever you post anything on Twitter, make sure you add a hashtag in relevant posts and content. Always choose hashtags that are industry-specific and easily relatable. The work of hashtag is to bring your tweets to attention of users who are also not your followers. It is an amazing way to get in touch with people who don't know about you.
#6. Keep the twitter content short
Unlike other social media platforms, Twitter provides you fewer characters to post content. You only have 140 characters to write a post on Twitter. If your post does not complete within 140 characters, you will not be able to convey what you have to say to your audience. As per social media expert Jerry Low, your tweets should not use the full 140 characters because your followers will have to edit your before they add their say. Let me tell you that 78 percent of user engagement comes via retweets.
#7. Make sure to use viral words and phrases
The last tip you should use in becoming an influencer on Twitter is to use viral words and phrases. Guys, you must use viral tweets that help your followers make an instant connection with what you're saying. Therefore, use the most popular words and phrases that catch your user's attention so your tweets don't go un-noticed. This is the most amazing way that can help you express your ideas and influencer others like no other platform.
The bottom line
Twitter is one of the most preferred platforms used by celebrities. Your opinions and views matter a lot on this platform. If you want to become an influencer, you have to follow the above-mentioned tactics and apply them to your Twitter strategy. Following these tactics will help you become an industry leader in the digital marketing sector as well.
For more interesting articles subscribe our website, till then keep reading and keep sharing.
---