7 Types of Social Media Content You Can Use in 2020.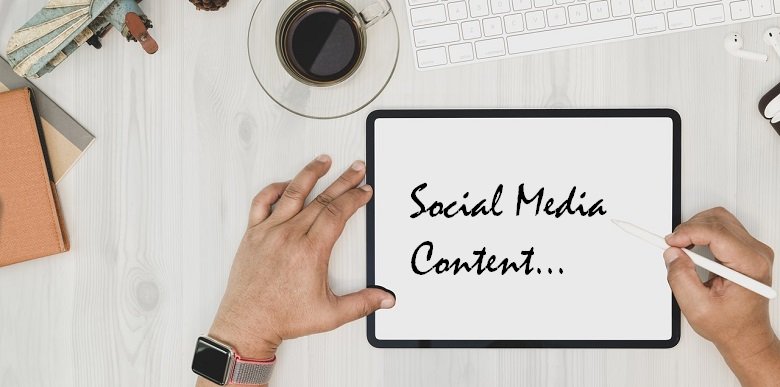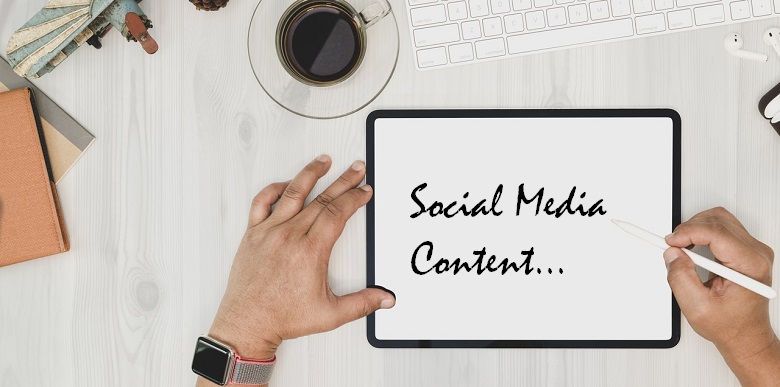 Will you agree with me if I say the success of the social media account is dependent on the type of content you post? Posting effective, high-quality content might pose a number of challenges for small businesses. Finding and producing high-quality content may seem to be challenging for small businesses. Undoubtedly, it is competitive, time-consuming, and should be adding value to your customer experience.
To attract people and get likes, people always try to find content that can help them get more likes. Sometimes, it becomes a major problem as they don't find enough relevant content to post on social media.
Here you will learn 7 types of social media content that you can use in 2020. So let's have a look at the list below.
Use below 7 types of social media content in 2020
#1. Live Stream posts
The first content you should focus on posting on social media is live stream posts. Today, the live stream is a must for any social networking site whether you're on Facebook, Instagram, YouTube, or any other platform live stream helps you connect with your customers. So once your live stream is done, you can choose whether you want the content to be available to others afterward or not. This basically allows other people to view your live stream video if they missed it. Today, Facebook live becomes a lead generation machine for many marketers. So make sure focusing on promoting an asset during the live-stream in order to get leads and engage with the audience giving them value.
#2. Client Testimonials
A client testimonial is another content that you can use to post on social media sites. When you share the client's testimonial, you get a way to get your prospects to feel safer about choosing you over a competitor. The more people get to know about you from your previous clients, the more trust they build in you. After all, it is all about making your current clients know what people have said about your company/product before they take any decision to invest in it. Well, there are many ways to post customer testimonials like text-based, video testimonials, or images. Make sure you share these testimonials on every social networking site.
#3. User generated contents
The next type of social media content is user-generated content. Without any doubt, this is an amazing way to increase engagement and reach. You can say that this is the source of a warm-welcoming feeling for new and existing followers. Posting user-generated content means that you care about your audience and engage with them by sharing their content on your sites. Guys, many brands have seen a rise in UGC due to the success and engagement they receive, especially on Instagram today. So reposting customer made content makes your customers feel overwhelmed and loved by the brand.
#4. Custom GIFs
GIFs are very famous in today's digital marketing world. On every social media, you will see GIFs being shared with one another. People use GIFs to make their chat more interesting and engaging. This is the reason that a great GIF is worth a thousand words and drives a massive engagement rate. How do GIFs drive engagement to the site? Basically, GIFs help you explain difficult ideas, add some visual variety to your feed, and have some fun with your audience. On social media sites, you can get tons of GIFs that you can use in your content and make your post more interactive, eye-catching, and engaging.
#5. Infographics
Who doesn't like images, visuals, and coloring images? Almost everyone likes this. And the next content is about this only which is infographics. The thing which attracts the audience's eyes is infographics. No doubt, they are eye-catching and informative. This is the reason why infographics drive more engagement rates. So if you want to create infographics but not sure where to start, Canva has a few templates that can help you get started. So don't forget to use Canva or another tool to create informative infographics.
#6. VR content
VR stands for virtual reality. Today, VR content is dominating a lot in the digital marketing arena. And without wonder, brands are creating and sharing VR type contents only to get high-engagement rates to their sites. However, some brands are also creating interactive content by using Virtual Reality. Producing and posting virtual reality content helps you stand out in the competitive market. So how do you create VR content, you need to invest in a 360 VR camera, capture interesting high-quality images, and share them on your social channels.
#7. eBooks
This is the last social media content you can think of posting on your social media sites. Today, everything is online whether you are looking for a document or book. You can see it or read it online. As a digital marketer, you can promote your eBooks across social media channels. This is actually a great way to increase your lead generation efforts. The eBook is a great way to fetch new visitors to your site and enhance your business. However, to make the organic promotion more effective, you can use mind-blowing facts in the introductory text. Furthermore, you can also tweet or partner with influencers to promote your eBooks.
Final words
Guys, social media is a great platform to earn a wide number of audiences, drive traffic, engagement rate, and convert that audience into customers. However, all this is possible only when you post a high-quality, interactive, and engaging content to the platform. This is the reason why I have mentioned the best content types so that you can post on social media sites.
I hope you found this article informative. For more articles subscribe our website, till then keep reading and keep sharing.
---