7 important Settings of Facebook you should turn off immediately.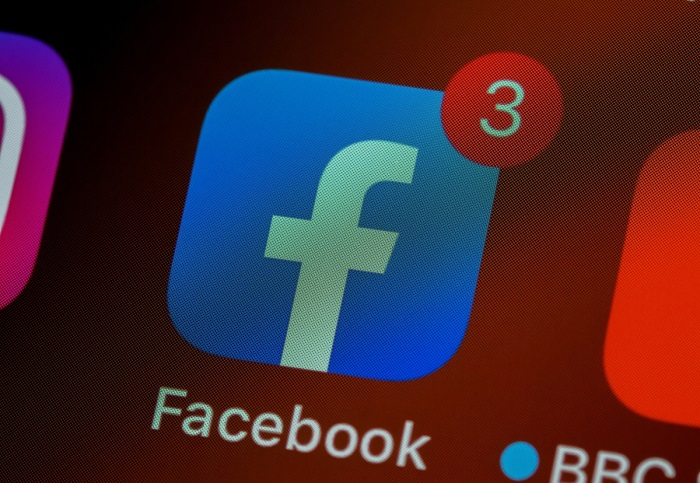 Facebook is the first social media platform and this is the reason why it is called a social media giant. With this platform, you can connect with your family, friends, and see the content they post on Facebook. Every day people share multiple posts on Facebook and see others posts. Some posts people do like and some posts just create disgust feeling. Moreover, there are many people who want to show their posts to specific people on their friend list. It is because privacy concern is one of the main topics to run the Facebook account.
There are many people who see irrelevant posts on their Facebook timeline. Why does it happen? It happens because you have not set up your Facebook accounts setting. To effectively operate your Facebook account, you must turn off some settings.
In this article, I will formulate 7 significant settings of Facebook you need to turn off immediately. So let's have a look at below given list.
7 important settings of Facebook you must turn off right away
1. Auto-play videos are annoying
Every day thousands of videos are shared on Facebook. And you get to see these videos on your timeline while scrolling whether the video is worth seeing or not, you get to see because you have not turned off the auto-video option. You need to stop getting annoying videos straight away. For that, you should go to "Setting," click on the "Video" section, select the drop-down menu to the right of "Auto-Play Videos" and switch it from default to off. Following this setting will restrain you from seeing irrelevant videos on Facebook.
2. Receiving Live Notifications are irritating
Facebook is becoming more advanced day by day or rather say annoying. Why I am saying so is because not every new update is embraced by people. And the Facebook live notification feature makes people irritated because thousands of people go live on Facebook and seeing irrelevant videos waste their time. You can get rid of this live notification feature in just a few clicks. So first go to Settings then go to 'Notification,' now click 'On Facebook' to get a list of notifications you can control whenever you find 'Live Videos' now switch the drop-down menu to off. Moreover, you can also take control of notifications like birthdays, tags, marketplace, and much more.
3. Inappropriate ads that you don't want to see
Ads are annoying especially those which we don't want to see. No one likes to watch irrelevant ads because they are not worth seeing. This is not the problem of a single person but a lot of people are targeted by irrelevant ads that Facebook shows. How do you stop getting an ad? Let me explain. Whenever you see an ad popping up just click the ellipsis on the right and select "Hide Ads," after that you have the option to "Hide all ads from…" just click this and you are free from seeing all worthless ads.
4. Location sharing is just bothersome
This is the most irksome activity that people do on Facebook. And with Facebook Messenger, anyone can see which friends are nearby, if you want to see your friend's location, you must share your location with Facebook. But if you want Facebook to stop sharing your location, you need to just update your setting.  You can do this just by going to 'Setting' on your Facebook app, click 'Location,' and make sure the location is set to never. However, you can change the setting when you decide to share your location again.
5. Annoying group notifications
Facebook has a community of large groups. We all tend to join relevant groups on Facebook. In the starting, receiving notifications from the groups is important because you join a group to gain information from other people, right. But what about groups that you joined many years ago? Different types of people join groups who send nasty and irritating messages. Of course, you don't want to read such messages. You can simply turn off the notification. You can do this by visiting the group page. At the top of the group page, click on "Notifications" and pick your poison: "All posts," "Highlights," "Friends posts," or my personal favorite, "Off."
6. Messages read notification
The second last setting of Facebook is turning off messages read the notification. There are many people who don't want to share whether the messages they received have read or not. This is not at all a problem because some people want time to articulate their response by giving oneself more time. You can do this in the conversation box; you will see a small circle on the right, if the circle is open that means the message has been marked as read, if it is closed then it is marked as unread. Now you can change the setting of reading and unread messages by clicking on the circle.
7. Candy Crush notifications
Candy Crush is the first most popular game launched for smartphone devices. The popularity of this game increased so much that it collaborated with the Facebook app. Since then, people started inviting friends on Facebook to play Candy Crush with them. In the starting, everyone loved playing this game but gradually people shifted their attention to other games. However, you can put a restriction on this by blocking the app invites from people. Just go to "Settings," select "Blocking," and type the name(s) of your friend(s) whom you don't want to receive invites from. This process will work for events, apps in general, messages, and pages as well.
The closing words
Guys, these were the 7 amazing settings of Facebook that you should turn off immediately. Receiving irrelevant messages and notifications have no meaning at all; they only make things worse. So it is better if you put all of them in restriction. It will be worth doing the work for you. Just follow the setting process for each setting you want to make the changes in the Facebook account.
For more informative articles subscribe our website, till then keep reading and keep sharing.
---