7 Helpful Strategies for SEO Reputation Management.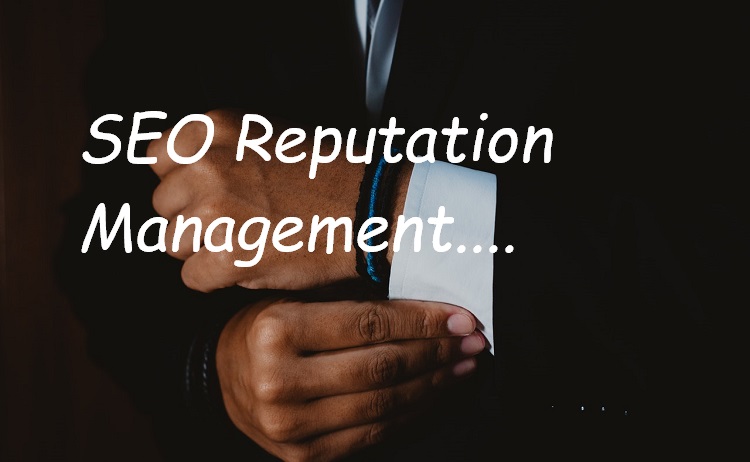 No matter whether your business is online or offline. The reputation of your business is very crucial to maintain. But if you are a digital marketer, then maintaining an online reputation is somewhat difficult. Why? Because having a website and business page on social media, anyone can post bad reviews about your business on your site intentionally or unintentionally, you never know. As per the study, 25% of the company's market value comes directly from its reputation. So, if you don't have a good reputation in the market, you can't attract people towards your brand.
Are you also concerning about your company's reputation management? If so, then this article is for you. Here I will enlist the top 7 helpful SEO strategies for your business reputation management. So are you ready to learn?
Let's jump in to the pool below.
Top 7 helpful tactics for SEO reputation management
#1. Always produce high-quality evergreen content
One of the most important parts of SEO (search engine optimization) is high-quality evergreen content. There is no doubt that people only visit your site when you provide them relevant, informative, authentic, and evergreen content. Creating evergreen SEO content means these contents will continue to stay relevant for your audience as time goes on. Why I am saying so because evergreen content is sustainable.
For instance, if you write content on 'techniques to fold clothes' then the content would be evergreen forever because the process of adequately folding clothes in the store does not change over time.
This will surely help you fetch a broader audience for your site. Creating high-quality evergreen content is the first tactic you can use for building an SEO reputation for your site. Eventually, it will reveal your value and show people who your company is as a brand.
#2. Create profile on Google My Business (GMB)
Google My Business is one of the most crucial platforms hosted by Google. Here, marketers create a business profile that people can search through Google Search and Maps. But having a business profile on Google My Business is like adding glory to the business. No matter, whether you are a local business, small or medium-sized business, a big company, or anything else, you must consider creating an account on Google My Business. It will make your business discoverable across the web. Let me also tell you that if in case the reputation of your business is slightly damaged then GMB help in managing your reputation in the market.
So when you open your GMB profile, you will see some of the reviews underneath your brand name. All the positive reviews on your site will have a huge impact on your business positively. Additionally, the performance of your SEO will also enhance gradually. Don't forget that Google is all about quality and relevancy so you can't fool Google by adding unwanted and irrelevant things on your GMB profile.
#3. Try to respond to reviews and manage complaints
In the above point, you read about the GMB profile. But do you know reviews or comments on the sites are to be managed? Here I am not just talking about reviews on GMB sites particularly but your business page on social networking sites, websites, social profiles, etc. If you operate these accounts, you surely you will receive both positive as well as negative customer reviews. Positive customer's reviews are glory for your business because they contribute to building your business reputation in the market. But what about negative reviews? Can you just ignore them? Or You give a blatant response? You can't do any of these two because it will only hurt you back or you might end up offending your customers.
The best way to tackle the reviews is to include BBB (Better Business Bureau). It is a source of complaint to identify with the business. BBB will help you address each individual complaint. And once all the complaints are addressed, you will receive A+ grade.
#4. Perform Digital PR (Public Relation)
Another SEO reputation management strategy is to perform digital PR. It is basically a strategy that businesses use to develop and grow their brand and online presence in the market. They do so by having a relationship and SEO reputation management, outreach, link building, and citation building. Let me tell you that being in the digital marketing arena, you need to manage and develop relationships in life and business because this is what makes you unique in the market. And digital PR is all about how you position yourself, and how your potential customers see you. Moreover, you can't deny the fact that building a trustworthy brand takes time and effort, and your business comes in limelight, your credibility skyrockets tremendously. When doing so, you not only manage and develop relationships with credible publications but also expose yourself to a broader audience than you had earlier.
#5. Build a high social media presence
The next tactic that works in managing online reputation is having a high social media presence. Today, social media is one of the most used and significant parts of digital marketing. I can say that every marketer will have at least one account on any social media platform. It is because now social media is not just a communication channel rather it has become a business tool. As a marketer, you can share information, post pictures of products, advertise (paid and non-paid), and much more. The popular social networks marketers can rely on Facebook, Twitter, Instagram, and LinkedIn.
Furthermore, the more active you are, the more presence you will get on social media sites. This is how people will get to know about your brand, products, company and you. They will visit your site and might make a purchase. All this will help you improve the SEO and reputation of your business.
#6. Use high-quality images to enhance online reputation efforts
Yes, guys, images do play a great role in augmenting your online reputation in the digital market. But the sad thing is images are often underrated by marketers. They do so because they think that it is difficult to rank images on Google. But it is not so because images do provide many possible opportunities to claim your branded keywords, create authentic backlinks, and build a strong reputation within search engines. Moreover, images often dominate the Knowledge graph area for popular names like celebrities, brands, or popular destinations. Using high-quality images will dominate your search results and enhance your online reputation repair campaign. Make sure you optimize alt tags and keywords; name the image after branded keywords. Following these points in images will help you enhance your SEO performance a lot.
#7. Hire an online brand manager
This is the last SEO tactic to manage online reputation. Actually, this tactic is especially for non-professional or novice people who can't handle things online. Managing online reputation might be a challenging task for many of you so this tactic will surely work for you. All you need to do is hire an online brand manager. The brand management expert will monitor your online campaign, your business reputation, pages on various social media platforms, and monitor your major review sites and other relevant platforms. But before hiring a brand management expert, make sure you have had enough research about the company. Read the previous customer reviews, you can meet those customers to know about the expert who manages brand reputation.
Summing up
So, guys, these were the 7 amazing tactics for managing your SEO brand reputation in the digital market. I hope you read every point thoroughly and understood deeply. Now you just need to apply these tactics in your SEO marketing strategy to manage and improve your business reputation in the market. So what are you waiting for? Implement these tactics and build up your business online reputation.
For more informative articles subscribe our website, till then keep reading and keep sharing.
---