7 Best Instagram Filters to Make It More Effective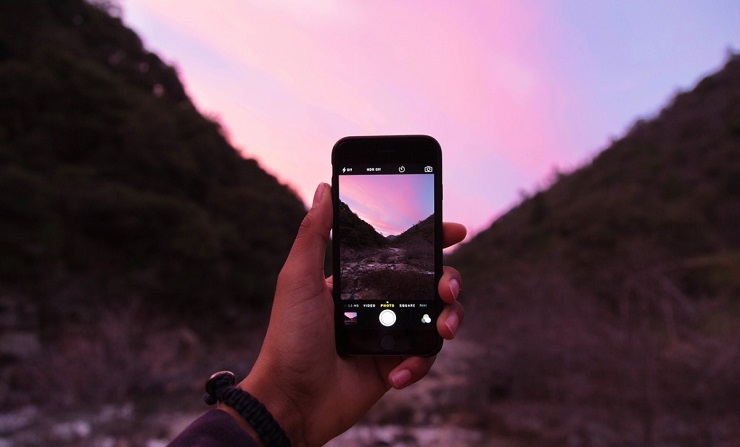 Today, Instagram has become the most favorite social media channel for every digital marketer. The site almost has 1 billion users worldwide and millions of users share their pictures through Instagram profiles. This picturesque platform has won the heart of many with its unique features for enhancing the photos. Instagram does contain filters to make your finest photo pop. In case you don't know let me tell you that Instagram offers you almost 40 native filters that are useful for both hobbyists and pro photographers. The tricky thing here is choosing the best filter and applying it to your photo.
In this article, I will highlight 7 best Instagram filters that can make your photos and profile more effective. Before I enlist the filter just read the definition of the filter below.
What is Instagram Filters? In very simple words, an Instagram filter is a very easy, simple, and quick way to enhance your photos prior to posting. It basically gives an artistic way to look at your original photo and makes it very beautiful and amazing. Thereby, it can change the whole mood of a photo and fetches more likes and comments.
Let's go to learn some interesting Instagram filters below.
7 interesting Instagram filters that you should use
#1. Moon
Moon is the new filter introduced this year on Instagram. The filter is best for those who like moon color or the essence of its light in the night. Do you want to give your picture a black and white look? If yes, this filter will work best for you. For starters, the moon filter adds a more intense feel to the shadows presenting your image look classy. Moreover, the moon filter will make your image look more aesthetic and vintage. No doubt, people like seeing these types of images which show the natural emblem of nature in the image.
#2. Lark
The second Instagram filter you have on the list is Lark. This filter is best for setting up the brightness and keeps the image look natural. It also creates a layer on your photo making the background and subject more appealing and enhancing. Let me also tell you that this filter is great for different shooting conditions, including low light. When you can make use of this filter? Guys, you can use this filter when you want to brighten your photo a little bit or make it slightly washed out. Lark actually increases the exposure, increase the saturation of the blues and greens, and decrease the saturation of reds, purples, and magnets. The filter best fits for natural photography.
#3. Clarendon
Another filter best works for your picture is Clarendon. Let me tell you that this is the most loved and used filter throughout the world. The filter is best for people who take selfies. What does this filter do? It adds brightness, darkness, and makes the picture adequate and unique in appearance. Moreover, the filter also enhances the saturation and adds cyan tint to highlight the picture. You can say that this filter works best for natural skin tone. So the filter is perfect for portraits.
#4. Gingham
The next Instagram filter which works best for users is Gingham. Like Clarendon, this filter is also the most loved and favorite filter for Instagram users. Those people who like portraits can make use of this filter in their pictures. Gingham filter basically provides a vintage vibe to images by introducing a slight haze and de-saturation. Moreover, the filter reduces the highlights and applies a white vignette to the image. It is because it creates a very specific warm and retro atmosphere. So this filter is perfect for stylish retro portraits and also product photography.
#5. Juno
Do you like warm tones in your photos? If yes, Juno is the right and perfect filter for your Instagram images. The filter is great for making your picture pop. Juno is the second-best Instagram filter that provides you warm color (yellow and red) to stand out, brighter areas to glow nicely, and more cool colors to vivid the images. Moreover, the filter will also help you make your urban photos more vibrant. So you can say that the Juno filter is good for taking urban portraits and cityscapes.
#6. Lo-fi
The second last great Instagram filter you have in the list is Lo-fi. This is the most popular Instagram filter that has been in the market for many years. No doubt, the filter is still going strong and the most popular amongst the new filters on Instagram. The filter is good for increasing the saturation and intensifies shadows; this actually makes images dramatic and dark in appearance. You can use this filter for making your fashion and urban photography very alluring and enhance 90s aesthetics.
#7. X-Pro II
The last Instagram filter you can use is X-Pro II. Let me tell you that this is the most dramatic filter you can find on Instagram. Why does it so? It is because it adds a strong vignette and makes shadows very pronounced. In addition, the filter is based on a photo-developing technique known as cross-processing. In this technique, photos are intentionally processed in a chemical solution for various types of films for providing you unique results.
Over to you
These are the top seven Instagram filters that you read just now. Instagram is a worldwide used app and having a good presence on Instagram adds glory to your digital marketing business. If you want to promote your products then you must try the above-mentioned filters in your brand images or face of your company. The more enhancing your images will be the higher the engagement rate you will receive on Instagram.
Comment below to let us also know which filter you liked the most. To read another interesting articles subscribe our website, till then keep reading and keep sharing.
---