6 benefits of Social Commerce for Small Business.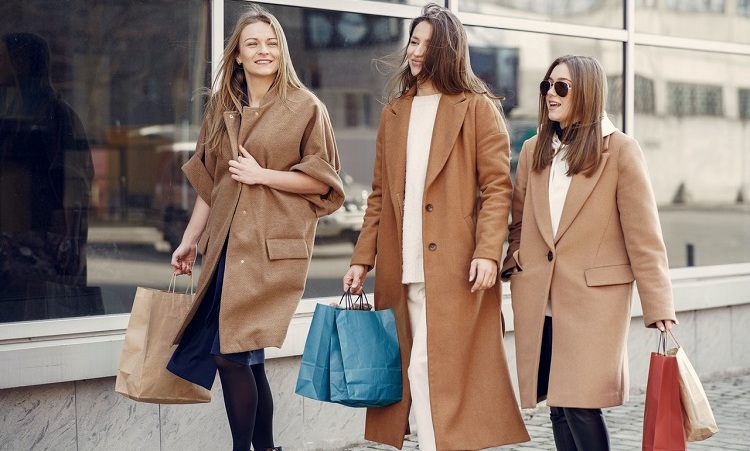 If you have spotted this article then it means you want to know the benefits of social commerce for small businesses. Right! As a small business operator, you might know how shopping is taking another shape in the digital marketing world. And it has become a vital part since social commerce introduced. Now the question is what is social commerce? Put simply, it is a combination of eCommerce with social media platforms to increase audience retention and sales. You can say that it brings eCommerce functionality directly into social media platforms.  
So if you're not incorporating social commerce in your business then you should know the benefits of social commerce for small businesses. Let's make a start and take a look at the benefits below.
7 benefits of social commerce for small business you should know
#1. Consistency in audience growth
I told you that social commerce is a mixture of social media and eCommerce. And millions of new users join social media sites worldwide. And millions are active on it. So when you collaborate with your small business with social commerce you will see a lot of people are joining your business. As per the statistics, Facebook has over a billion active users each month and many new users join every hour. However, the most important concern of any business is how to reach and sell to its target audience. Therefore, companies that use social commerce, their followers are continuously increasing.
#2. You get authentic engagement and traffic
Social commerce is a great way to generate traffic to your business. And this is one of the main benefits of social commerce which helps you get authentic engagement and traffic to your site. But how do you generate engagement with your site? The only thing you need to do is share content regularly, show up your content in a follower's updates feed on a regular basis. Therefore, brands that share regular content receive high engagement rates and traffic to their site. This is the reason that social commerce encourages people to connect with a business through two-way communication. Not only customers engage with your brands, but also use social media as a tool for customer service.
#3. Helps you build trust and loyalty
Trust and loyalty are significant factors for any successful business to stay in the market for a long time. Today, the reality is people trust other people more than brands. So if you have a lot of satisfied customers they will likely leave positive reviews about your business. The potential customers will gain more trust in you and buy your products. Moreover, your existing satisfied customers are more likely to make repeat purchases. So you can say that they are offering brands an opportunity to develop deeper trust and a better relationships with them. Eventually, you win their loyalty.
#4. Ease in sharing
Now sharing anything on social media has become very easy. And if people like anything you post about your business they will likely share it with their friend circle. Here if you incorporate social commerce, it will benefit you in easy sharing of information related to your brand through people who like your products and services. Also, spreading your brand awareness will help you in increasing your promotion standards. In the world of digital marketing, technology has changed everything and helped people promote products or brands. With social commerce, more and more smartphone users will get in touch with you and promote your products.
#5. Improves your SEO performance
Search Engine Optimization (SEO) is one of the most undeniable or un-ignorable parts of digital marketing. SEO has the ability to enhance the visibility of your site so that it can gain a lot of traffic. So if your business is visible and has a good rank on search results then people will direct to your site easily. Basically, it will help you get higher traffic and engagement rate to your site. Moreover, search engine crawlers will also crawl your site and will add some juice to enhance your SEO efforts. This is a very powerful benefit of social commerce that will surely add glory to your business.
#6. Visual impact on consumers
Visuals and infographics have been in trend since they introduced the social media platform. You can also take some advantage of this too. Today, visuals are very important in making a business successful in the market. Also, visual commerce helps in gathering the audience through graphical images and clips shared by you. Consumers find visuals very friendly, engaging, and interactive which they would not want to skip. They also like to share particular visual content if they find it interesting and useful.
Way forward
In the final section of this article, I only want to tell you that social commerce has provided you many benefits for your business. Not just for your business, but also for your customers. As a business, you can sell your products flawlessly, and maximize your sales. And buyers can purchase online without engaging in any long purchase procedures. To enhance your marketing, you must incorporate social commerce. Also, these benefits should encourage you to make your digital marketing success with social commerce.
For more useful and interesting articles subscribe our website till then keep reading and keep sharing.
---