5 Smartest Rules For Social Media Automation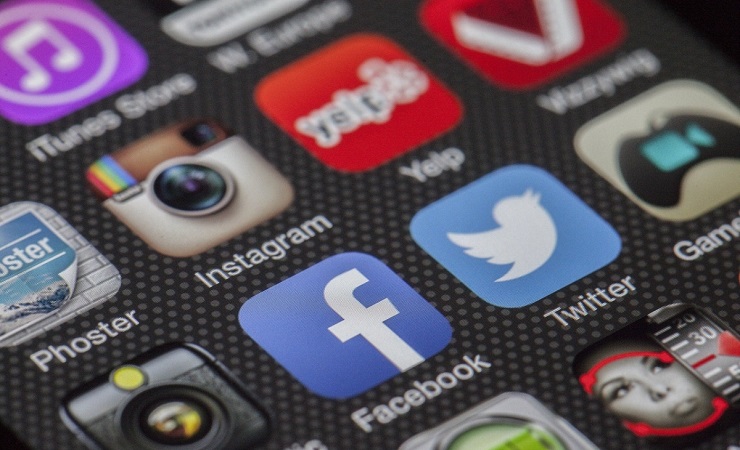 Do you think your business can run without having a presence on social media? The simple answer is no. Today, social media is the backbone of every digital marketing business. To get quick results from social media, marketers post anything on it. I would say this is a completely wrong approach because posting anything on social media will not work unless and until you leverage social media automation and follow its rules. Now there will be many of you who don't know about social media automation. Don't worry.
In this article, I will first highlight the definition of social media automation and then describe the top 5 rules of it that you need to follow.
So let's make a start now.
What exactly social media automation is?
Social media automation is the process of automating social media activities to optimize the results from social media channels. It helps marketers to save time and efforts, and get maximum ROI from all social media efforts. It basically includes content publishing, tracking, and measuring. With automation, a marketer can easily enhance his brand awareness in the market.
Let's move further and talk about the 5 major rules that every digital marketer should follow while doing social media automation.
5 smartest rules for social media automation that you must follow
1. Automate posts at ideal time
Timing is an important factor that you must follow to automate your posts on the social media sites. I know a lot of marketers taking help from social media experts for the perfect time to post on social media. Let me tell you that social media experts don't know anything better than you. You no need to shock because no one knows your page better than you do. Therefore, you need to dive into analytics to see when your followers, users, or fans are online. Just go to Facebook and click on Insights & Posts. Once you discover when your followers are online on Facebook, just use Post Planner to set up a Queue schedule that leverages this awesome data. With Post Planner, you will be able to adjust your data and change insights.
2. Always automate ever green content
The second rule you need to follow for social media automation is to automate evergreen content on the site. By evergreen content, what I mean. Evergreen contents are content that never goes outdated or loses their meaning. The value of this kind of content never goes in vain when you publish. And most of the time when you publish any post on Facebook, many of your fans don't see all your posts. Therefore, making reposting an essential part of your Facebook strategy is very important. When you follow this strategy, it will help you drive traffic to your website. Just make sure the post you automate is evergreen so even if you post the same content even after 2 years doesn't look outdated.
3. Don't automate interactions or chats with your customers
The third rule is not automating the interaction with your customers. Let me tell you that there are many marketers that use tools to reply to mentions of their brands with something specific. For example, you will reply 'Thank you' to positive comments and 'apologetic' to negative mentions. However, it creates dozens of problems because customers see that you are not caring and you don't build trust when you reply 'Thank you' to a sarcastic message. Just try to reply to people who have commented on your automated question manually. Sometimes you get hundreds of replies which is hard to reply and engage with everyone. In this case, don't automate engagement. Just go through people who follow you.
4. Use the right social media automation tools
The fourth smartest social media automation tool is to choose the right social media automation tool. Though Facebook, Instagram, and YouTube let you schedule your posts directly on their respective platforms. Still, I recommend you using unique social media management software like eClincher for your social media marketing automation. The advantage of using such a tool is that you get to know when someone is reaching out to your posts. Furthermore, another tool you can use is Content Curator which helps marketers to gather and share curated content on different social media accounts. However, you can also search for tools that can help you curate all your social media posts.
5. Keep up a live presence to respond
Last but not the least; live presence is crucial in social media platforms. Managing and reacting to your social media accounts in real-time is as significant as automating your posts on social media. You need to be yourself while replying to your fans, followers, and users. Follow the given tips that you should never automate:
Retweets
Your comments posted on other pages
Answers to questions posted on your page
Replies to comments published on your pages
And replies to messages uploaded on your pages
So make sure you follow all the above-listed rules to not automate replies and comments like this.
The bottom line
Social media automation is a significant process that every digital and social media marketer should follow. In this article, you learned the definition of social media automation and 5 major rules of it. I hope now you know what you should automate and what shouldn't. Just keep the above rules in mind and get the best results from social media marketing.
For more informative articles subscribe our website, till then keep reading and keep sharing.
---