5 Best WordPress Alternatives For 2020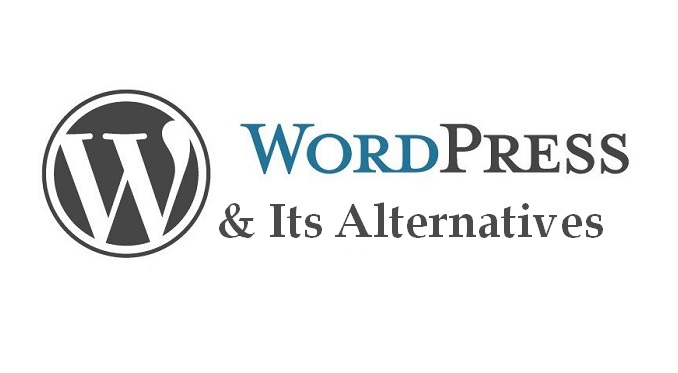 Ask anybody – which one is the best CMS (Content Management System) – the only answer you will get is WordPress. It is also because WordPress has been in popularity since it launched. Moreover, it's reliable, free, stable, and easy to use platform. As per the report, 27% of the entire internet is powered by WordPress. This makes it the biggest content platform ever. No doubt, WordPress offers great features but it doesn't make the right fit for every online marketer.
Yes, guys, WordPress is not the only content platform available rather there are many alternatives available in the market. If you're one of them who is searching for WordPress alternative then this is a guide for you.
Here, I will discuss the 5 best WordPress alternatives for 2020. So, let's get started and read the alternative one by one deeply.
Top 5 WordPress Alternatives in 2020
1. Joomla!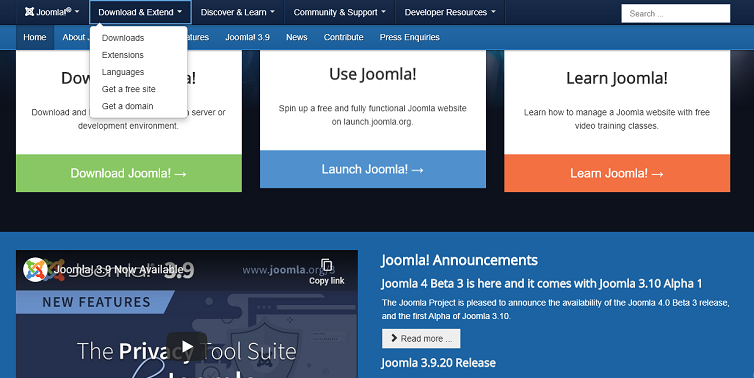 The first alternative available for WordPress is Joomla. This is an award-winning open-source CMS. The platform is great as it controls content workflows and template layouts. It demonstrates the appearance of Joomla site in a similar fashion to WordPress themes. The platform allows you to broaden the functionality of the site with lots of extensions. Moreover, Joomla is a built-in Access Control List (ACL). No doubt, Joomla is a much secure platform than WordPress. But sometimes you might find Joomla complicated.
Characteristics of Joomla
Provides uses with high tight core security
It has a powerful PHP application-building framework
Offers you cache management system that boosts the site speed
It has 15 custom filed types which help you create specific kinds of content
Price: The site is completely free however you may purchase some premium extensions.
2. WebsiteBaker
This is another great WordPress alternative CMS tool that you can think of using. The tool is perfect for designers and developers. It has a simple interface that makes it easy to build custom layout templates, using XHTML, jQuery, and CSS. In addition, the WebsiteBaker also has good speed for the website. You can also download plenty of templates for styling your site. The tool also allows you to add images galleries, subscription forms, event calendars and more.
Characteristics of WebsiteBaker
It provides you multi-language support
Offers you secure user-management and administration system
You get a portable version by enabling developers to create a stable local test environment
Price: Like the first alternative, this platform is also free but users are allowed to donate to the platform.
3. Shopify

The next alternative in the list you have is Shopify. It is an e-commerce focused CMS that makes it easy to sell products across multiple sales channels. The platform can serve as an excellent Point of Sale (POS) solution. Moreover, it also has some range of shipping apps for automating your order fulfillment processes. Therefore, Shopify is ideal if you're looking to launch your online store quickly. But the negative point of Shopify is that it is quite costly as compared to WordPress. In fact, Shopify is an ideal platform for big projects and businesses. Its simple, neat, and responsive design will make your store look good on any device.
Characteristics of Shopify
Provides you 24/7 customer support
You get a sizable catalog of free business tools
Offers you an excellent range of cash flow management and payment gateway options.
Price: The standard plan of Shopify is at $29 per month. For additional features, the plan is at $79 per month. And the Advanced Shopify with heavy features is at $299.
4. Drupal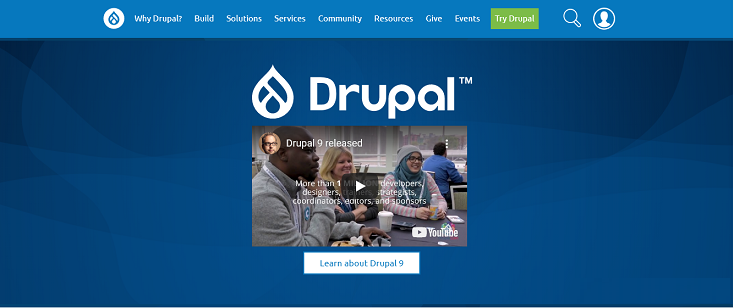 Drupal is the popular WordPress alternative among developers who are looking to build large- scale and complex sites. The platform is fast-loading, secure, well-supported, and offers virtually limitless customization options. However, Drupal is not an ideal platform for beginners and is less beginner-friendly than WordPress. The advantage of Drupal is that it can be kick start industry-specific sites. For instance, Drupal provides prepackaged solutions for non-profit companies, government departments, university sites, the healthcare sector, etc. Moreover, Drupal is well suited for online marketers, creative professionals and developers.
Characteristics of Drupal
It has a huge variety of custom field types, modules, site-building elements, and templates.
You get a large number of themes and functionality-extending modules
Includes versatile project development environment capabilities.
Price: Drupal is completely free and open source CMS platform.
5. Squarespace

The last alternative of WordPress you have on the list is Squarespace. This is also the most popular WordPress alternative available for creative and design-oriented people. This is an ideal platform for beginners because it does not require any technical knowledge or coding skills to work on this platform. I would say this is an all in one platform for those who are looking to create a beautiful website. But this is an ideal fit for every small scale business and online blogs that want to grow their business.
Characteristics of Squarespace
It offers you a modern template and stylish editor.
It also has responsive image loader and audio collection
Provides you custom CSS, Gallery blocks, drag-and-drop management
You get drop file synchronization, social links, and direct editing.
Price: Squarespace offers you a free trial for all the plans. However, the pricing starts at $12/month. And the business plan starts at $18/month.
Way forward
Guys, each of the WordPress alternatives I have shared with you all has their specific set of features and pricing system. Some platforms are best for beginners and some are for creative developers. As per your own demand, you can choose the right platform for you to manage your content.
No doubt, all the 5 alternatives are easy to use, flexible, and intuitive that anyone can easily operate. I would recommend Squarespace to those who are not into the technical field much. This would be the right platform for you. And people who can manage technical aspects of marketing can go with other alternatives mentioned above.
For more informative articles subscribe our website, till then keep reading and keep sharing.
---