5 best Free Video Editing Tools For Beginners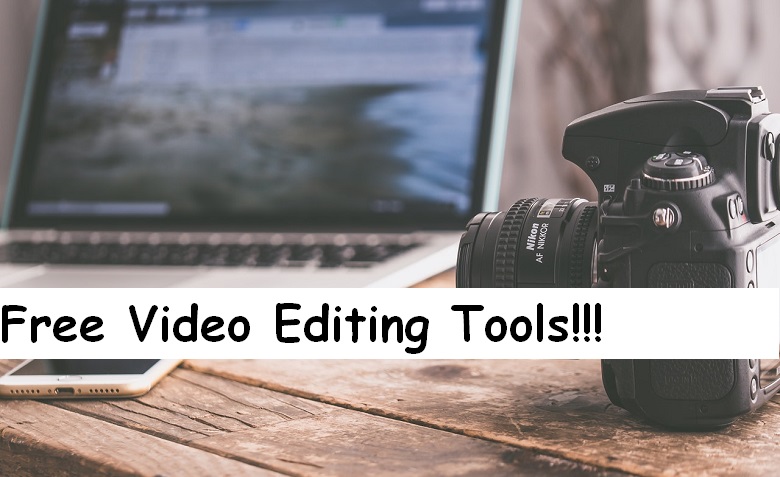 Video – the best engaging and interesting part of any business. Do you agree? Today, the majority of people watch videos on YouTube and other social media platforms. It simply means if you upload any interesting, relevant, and informative video on site then it will likely be watched more than any other video. So have you ever tried to produce a video to promote your product or services? If yes, then you always had the desire to make it more interesting, right! It is always better to enhance your video and adding more cool effects, sounds, and filters in it, isn't it?
If you want to give some important effects to your video, then you are in the right place. Here I will share with you the best 5 free video editing tools for all the beginners out there.
So read on, and find out the best tool for you.
The best 5 free video editing tool for beginners
#1. OpenShot
The first video editing tool on our list is OpenShot. This tool is best for beginners as it is very simple and compatible. You can use this tool on Mac, Windows and Linux. The interface of this tool makes it an excellent video editing program for beginners. OpenShot's intuitive interface and minimal design are perfect for simple editing. So if you are a small business then this is the best-suited tool for you. It provides you features such as:
Customized title-card templates
Unlimited layers of the watermark, background videos, audio track, etc.
Digital video effects like gamma, brightness, hue, greyscale, etc.
Powerful keyframe animation
#2. iMovie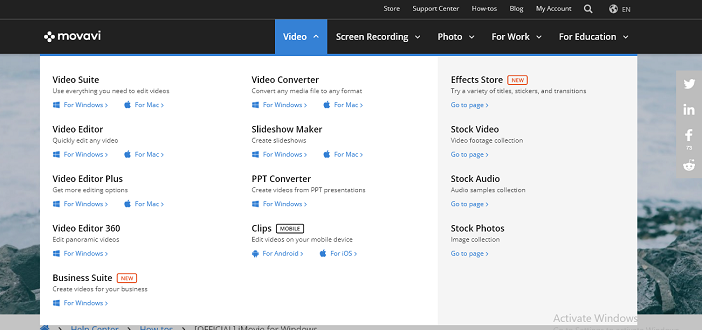 Today, the most used video channel is YouTube. So if you make videos to upload on YouTube then iMovie is the right tool for you to edit your YouTube videos. This is a free tool that comes with simple drag-and-drop interface for movie files from your drive to your workstation. Furthermore, the great thing about this tool is the files are saved on Apple's cloud which means this is the right fit for Apple users. Its features include:
It controls the speed to help you make high-octane action scenes faster and sports highlights slower.
You have dozens of studio-quality title.
It provides you support for 4K resolution and allows you to create cinema-quality videos.
Built-in music, sound effects, voiceover recording.
#3. KineMaster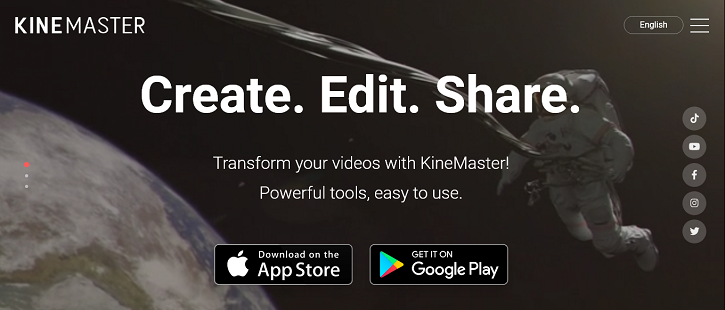 There are so many people who don't have laptops and desktop. And these people make videos on their mobile devices. Therefore, KineMaster is the tool which is only operated on mobile devices such as Android and iOS. It is the best video editing tool for smartphones featuring powerful easy-to-use tools. It provides you voiceover, blending modes, speed control, chroma key, video reserve, and many more. Users can upgrade this tool for utilizing its premium version. The features it includes are
Instant preview option
Green screen technical support
Ability to add voice over, voice changer, background music, and sound effects.
Provides multiple layers of video, images, stickers, special effects, text, and handwriting.
#4. VideoPad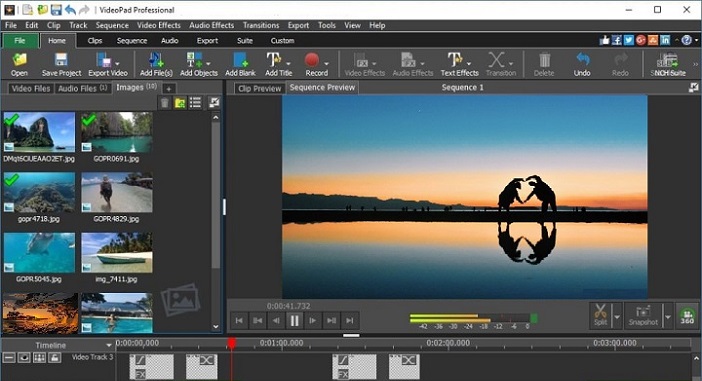 Video is not just about visuals rather it is also about voice and audio. People will not watch your videos if there is no quality sound in it. So if you face difficulty in voice system then a Video pad is the best tool for you. This software provides the option to control their sound mixing without the added complexity of more professional editing software. It is free software available for windows particularly. The features it consists are
Pre-made, customizable transitions, especially for professionals.
It helps you create a video for specific platforms such as Facebook, Instagram, YouTube, etc.
Double-built-in screen for easy intuitive editing.
#5. Blender
Giving a 3D effect to your video is like adding glory to it. Isn't it? If you create video and add a 3D effect then Blender is the best video editing tool for you. It is a free 3D creating suit. This tool helps you in 3D animations. Furthermore, it can handle complex edit, live video masking, making Blender a flexible video editor for both novice and experienced users. It provides features such as
Extensive library of visual effects and vignettes
It provides you the option to code game logic into the software for video game development.
Advanced character animation tools for realistic kinematics
Final words
Guys, I have explained the best 5 free video editing tools for you. I hope you read them thoroughly. You can select the tool as per your choice, interest, preference and one which fulfills your needs. These are great video editing tools. I am sure if you take the help of these tools, your video quality will enhance more and your audience will also love watching your videos.
Kindly comment below to let us know which tool you like most. For more interesting articles subscribe our website, till then Happy editing!
---