20 Proven Instagram Blog Post Ideas!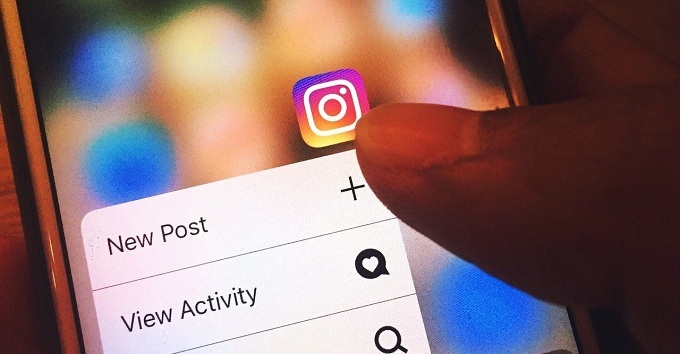 Do you have an account on Instagram? And still, you don't know how to post and what to post on your account? Maybe this is what you ask yourself or Google, how to find Instagram post ideas. If you're looking for easy Instagram post ideas then this article is for you. I am to share with you some 20 Instagram posts ideas that will help you engage with your audience or followers.
So, if you don't want to get stuck in the question "what to post on Instagram" then keep on reading the article till the end.
Let's get started!
The major 20 substantiate Instagram blog post ideas include
1. Motivational quotes
Posting motivational quotes on your Instagram account will not only increase your followers but give people hope and a little nudge they might need in their life. There are many pages motivational quotes on Instagram that you can follow to take inspiration.
2. Funny pictures
You can share your funny moment pictures of your life on Instagram. Or you can also re-post funny image, quote or meme from someone else's post. Make sure you always remember to give credit to the original content creator.
3. Create funny videos to share
Video is essential in today's current social era. You can produce videos and post them on your Instagram account to increase your followers and you can also tell them about your business brand (if you're a businessman). You can share product videos, brand storytelling videos, YouTube, and Vlogs. You can find some free tools to create your own videos.
4. Friends and Family photos
You can share a picture of yourself with your family and friends. You can tell a little bit about them and what your family and friends matter to you. You can also share funny moments with your BFF, cousins, siblings, and anyone who is dear to you.
5. Share a tip, advice, or suggestion
You can share a tip with your followers depending on what experience you have in any field. People love absorbing tips and expert advice. There is no requirement that you have to be associated with any business. It could be about anything such as a self-care tip, a reading tip, a productivity tip, a beauty tip, advice for parents, time management tips, tips to train kids, etc.
6. Holidays and Events
Major holidays like Christmas, Halloween, Diwali, Holi, and fun holidays that you have spent with your family or friends or that are relevant to your industry or audience can be posted on your Instagram account. It can attract your audience eyes and increase your followers too.
7. Fun from your most favorite trip
People like contents which are original, funny and eye-catching. When you share your life with your audience, they love to engage with such content. You can share a picture or video from your favorite trip so far and share your experience why that trip was your favorite.
8. Your everyday outfit or costume
Try to share your outfit with your followers if you're into fashion or lifestyle industry. People will love to follow your style if it's unique, simple or fashionable. This can be the perfect Instagram post idea for your feed.
9. Share your hobbies
Whenever we meet someone, we like to know everything about that person (not always), right? The same way people love to know about others. And sharing things like hobbies or daily routines brings on the connection and conversation to talk about with your followers.
10. Funny memes
Memes are the simplest Instagram post idea. They are the engagement gathers that attract the eyes of your followers. You can post a few funny or latest memes on your account to accumulate engagement on your Instagram feed. You can also report someone's meme with giving them proper credit.
11. Tagging post
While posting any image, picture, or video you can tag your friends, relatives, and your followers. You can also ask your followers to "tag someone". These kinds of post help you get engagement in the form of likes and comments. And they also bring new eyeballs to your account and bring new followers as well.
12. Short video
Post a short video of anything. Any funny moment, special occasion, trip, etc. that you spent with your family, friends, and relatives. You can also share a video of any project that you worked upon or any special tip that is relevant to your audience.
13. Promote something
You can use your Instagram account to promote your products, services, YouTube videos, podcasts, freebies, contents, books, poems, etc. Try to promote anything that makes your audience or followers to just take some action.
14. Share success or motivational stories
Success stories always inspire people and encourage them in many different ways. Success stories can be of anyone, it can be of normal people, your followers, famous person, celebrity, etc. and how they managed to achieve success. Sharing such a post will give your followers hope and confidence.
15. Share an event
If you're going to an event, share that event with your followers and invite them to join you. This is the easiest kind of post that is cool, interesting, entertaining and engaging.
16. A photo of you/selfie
Your photo on your account is most important because through this you are going to be recognized by your followers. And people want to know how you look like. Furthermore, the face is much more recognizable than words. It helps you build a connection between you and your followers.
17. Beautiful landscape
Everyone loves to view beautiful scenery in their Instagram feed. Such photos make your followers instantly hit the like button. So, why not post some more beautiful scenery to get some more engagement? By posting landscape pictures you can ask your audience whether they have been there or not.
18. Daily diary
If you want people to follow you on Instagram then you should welcome them into your everyday life: share the pictures of the food you're eating, where you're traveling, your family, and pets and your shopping hauls.
19. Repost
In your busy schedule or days, you can repost your some recent images, pictures or videos that have mesmerized you. Always make sure to tag and credit the original author so that your followers can see the rest of their feed.
20. Ask questions and give answers
You can solve the queries of your followers by answering their questions. This will encourage more people to follow you. You can have Q&As written out in a text-based image form. Instagram released a questions sticker that can use to solicit an answer from your audience and share your response as a photo or video.
Conclusion!
Instagram is a good platform to showcase your skills, creativity and your lifestyle. You can also post your business or company's product to keep your followers interested. And your Instagram feed is a place of creativity and exploring new techniques and creative pursuits. You can engage your audience by posting a variety of different contents.
I hope above 20 tactics of Instagram posts have helped you know how you can post on Instagram now. For more info kindly get in touch with us, till then keep posting.
---