15 Benefits Of Using Social Media In Education Industry.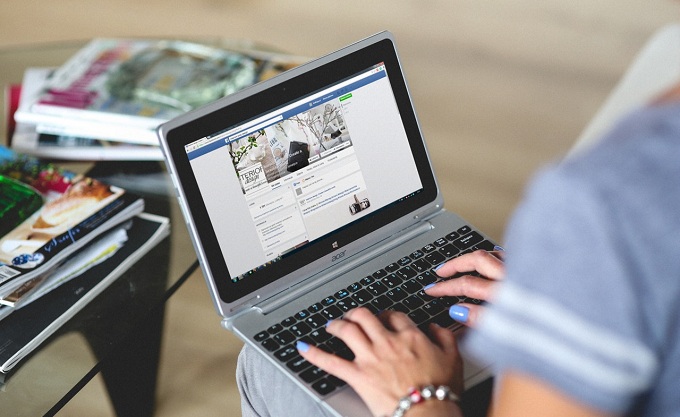 Social media has become an indispensable part of our lives. Not only is it a source of entertainment, but also a vital form of learning. Everyone will have at least one account in any one of the social media sites. There is a general perception that social media is a waste of time as it diverts the minds of school or college students.
However, it is not so. If we see then large numbers of internet users are students and teachers, social media seem to have influenced the way students are taught and learn.
My objective in this article is to examine the potential benefits of using social media in the education industry. So let's see the benefits of social media in the education industry.
Major 15 Benefits of Using Social Media in Education Industry
1. Social media as a communication channel
Effective communication plays a major role between students and teachers. If proper communication is not available, both teaching and learning will become difficult. With the help of the internet, students get connected with friends, colleagues, peers, family, and teachers too. It makes students become active participants rather than passive consumers of content.
2. Online Learning and Networking
Gone are the days of traditional learning, as social media is promoted almost all the leading e-learning websites. As a student, you can take classes from the e-learning website and discuss your doubts using various social media channels such as YouTube, Udemy, Facebook, Instagram, etc.
3. Social media as an engagement tool
Social media tools can be used to increase students' engagement. Social media has grabbed the attention of millions of people across the world; the same thing can be used to draw the attention of students to the learning opportunities provided by their academic institutions. Both students and teachers can share their resources and ideas on Facebook, Twitter, Instagram or YouTube.
4. For creative demonstration
Through social media, students, as well as teachers, can demonstrate their skills and express themselves. It allows students to express in many ways, like by posting photos, blogs, articles, video, audio clips, etc. This allows students to explore their talents and give them opportunities in the future.
5. Experience global exposure
Social media allows students to interact with people across the world, indeed they get immense knowledge from it. They get to know about diverse culture present in the world. It includes their culture, traditions, language, lifestyle, food, habits, etc. students can also learn different courses present in universities from all over the world.
6. Social media as a collaborative platform
Another vital benefit of social media is collaboration. Through collaboration, you can work together intellectually and socially to achieve a common goal. Students can use social media to gather and share information from both internal and external resources. You can generate your own learning contents too.
7. Social media as a research tool
Any student or teacher can quickly and easily find high authority research material using social media in education. You can research on Twitter, Facebook, Instagram, and YouTube to find relevant material on any topic related to your education field. You can join various educational groups on Facebook too.
8. Connecting with experts via social media
This is the best thing about social media that you soon learn who the experts are in a particular field and subjects. So when you follow these experts you learn more and get useful contents from them. It's a good opportunity for you to get help from experts on the topics that you may need help in.
9. Social media as a marketing tool
Through social media, students can promote any college festival and activities. This is how you can ensure other students to participate in your college. You can also advertise your art and craftwork on this platform. And it's also a good platform for fundraising.
10. Helps to gain wider knowledge
Social media aids to enhance students' academic performance and increase their knowledge through data and information gathering. Whenever students are given assignments they go through various online platforms to collect information to make their assignments.
11. Access to information
There are many groups that students and teachers can join via online platforms that are related to their course of study, demographics, school or college environment, etc. You can join groups on WhatsApp, Facebook, Twitter and others to access the quality information whenever you are needed.
12. Encourages new teaching methods
Social media can be used as a teaching platform as well. You can upload your teaching or academic video on YouTube, Facebook, Twitter, Instagram, etc. to educate students across the world. It will help you get recognition worldwide and learners will get useful material from you.
13. Promotes independent learning in students
The Internet is the jack of all trades. Practically, anything you need to know can be found online. It can serve as an educational resource for students. Even without assistance from parents and teachers, students can just look up their lessons online.
14. News and Update
I know there are various news channels exist then why need to see news from social media? Students usually watch the news on TV spending some time in front of it, but on social media, you can get instant notification of news and if you find that particular news interesting you can click to see the whole news otherwise you can skip. It will save you time.
15. Improved Literacy, Communication, and Reading Skills
It's a fact that students easily get bored with reading and writing. However, social media provide plenty of online information which students are more often inclined to read. Online messages, comments, news, articles, and eBooks offer an endless list to be read. This will help students towards learning. 
Conclusion!
Social media is a great online learning platform for students. Everyone's life is changing because of the evaluation of social media. You can see above the 15 major benefits of using social media in education industry will help students to learn and get information across the world. It offers more opportunities to share knowledge and experience in a fun and exciting way.
For more updates and interesting articles kindly get in touch with us till then keep reading.
---