10 simple Facebook etiquette rules you must have to follow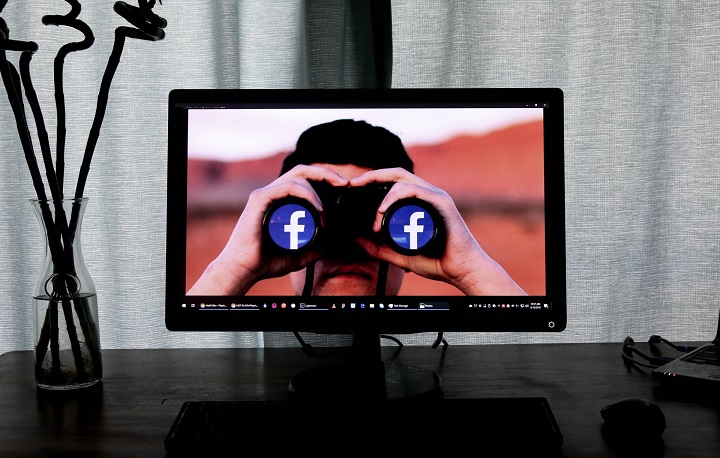 Social media is a platform where anything can be done anonymously, right. Sometimes you might want to post, comment, like, and much more anonymously, and also there are no rules which make it easy to do anything on social sites. Have you ever thought the post or comment you post could have a serious impact on your relationship online and offline? Here I talk about Facebook particularly. I assume you want to use Facebook not for trolling but to actually have conversations or meet interesting people. For that, you should definitely follow some simple rules and etiquette.
Guys, follow given rules to ensure your Facebook conduct is polite, meaningful, and reflects basic human decency.
10 golden Facebook etiquette rules you should always follow
1. Always think before posting anything
'Always think' this is the most common term which we often use for people whenever they do anything. For example, people tend to say 'always think before you speak' right. This has become an adage now. And the first etiquette you need to follow here is this only. Whatever you post on Facebook, make sure you have prior knowledge of the post that you are going to post. You have to consider your Facebook post carefully. Any status which is rude, embarrassing or offensive might haunt you forever.
2. Share relevant and authentic news
If you have an account on Facebook, you will want good engagement on it right. To achieve this, you need to maintain your account by sharing relevant and authentic news. There are many people who share irrelevant and fake news. It actually makes a bad impression of you on your followers. Moreover, news about pregnancy, new jobs, birth, divorces, deaths, and any other major life event or news should be shared in person. You should not share this news publicly as you never know when the person might get hurt after seeing your post.
3. Never post photo of someone else or their children on your account
Privacy is a very crucial part of any social media site. There are many people who don't post their pictures on social media but they use it only for time pass or getting useful informations. If you post photos of these people, they might get angry after seeing their photo on your post. Therefore, you should always ask for permission before posting. Etiquette guru, Lizzie told in Today.com, "People have digital boundaries for their families and it's important to respect them."
4. Quit complaining
Today, Facebook has become a complaint box. Why I am saying so is because people complain about their work, family, friends, and colleagues on Facebook. As per the Real Simple report, "Grumbling about your life is the second most annoying Facebook offense for users." You must understand that nobody likes the complainer. No one will like your post or rather they will end up disrespecting you. And you would definitely don't want it.
5. Never 'like' bad news
The next etiquette you should follow here is to never like bad news. There are many people who announce the death of a loved one, divorce, health problem, or any sort of somber post. And liking such posts, really doesn't make a sense. What you can do is use another reaction button, or even better, or leave a thoughtful comment on the post. Just avoid commenting on the post rather than send a personal message to the person. It will help you build a good relationship with your family, relatives, and friends.
6. Don't braggart
There is no scarcity of people who post every bit of information about their activity on Facebook. Nothing is worse than seeing people posting about their newest shopping purchase, vacation, or achievement and trying to seem modest about it. No doubt, you many want people to know that you're blessed but bragging about things will make a bad impression. No one likes person bragging about their life a lot.
7. Sharing other people's post
This is a great etiquette that you should follow on Facebook. What you can do here is share content from other people's business page onto your business page if you have one. It helps your readers show that you are following some great industrialists who are genuine in their business. Sometimes, the post you share shows the business owners that you value their work and often list you up in their business.
8. Read rules of groups before posting in to it
If you are on Facebook then there are chances that you will definitely join Facebook groups, right. When joining a group you must read all the guidelines of it before posting anything. There are some groups that encourage you to promote and share your own content on certain days. However, some groups won't allow you self-promotion. The first thing you can do is violate group rules. By reading the rules of each group will help you know how to operate the group effectively.
9. Respond quickly to comments
This etiquette is for those who have a business page. So if you respond to comments on time it will enhance your business reputation in the social media market. Sometimes people ask you a direct question and want to respond as quickly as possible. A quick response shows that you are engaged on Facebook and consider people and the conversions that are taking place.
10. Don't friend someone unless you know personally
The last etiquette which everyone should follow is making friends. Today, privacy is a vital concern. No one will want to keep an anonymous person as a friend on their friend list. Always make friends who are recommended or you know them personally. In fact, don't be afraid to ignore people who try to befriend you. Just make friends whom you know personally.
To conclude
Finally, I just want to say that if you are active on Facebook then you should follow the etiquettes that I have mentioned above in this article. Not following these rules might cost you a lot. Try to treat people with respect and use proper etiquette to get the best results. I hope you liked this article.
For more informative articles subscribe our website, till then keep reading and keep sharing
---