10 important tips for Live Chat before getting started.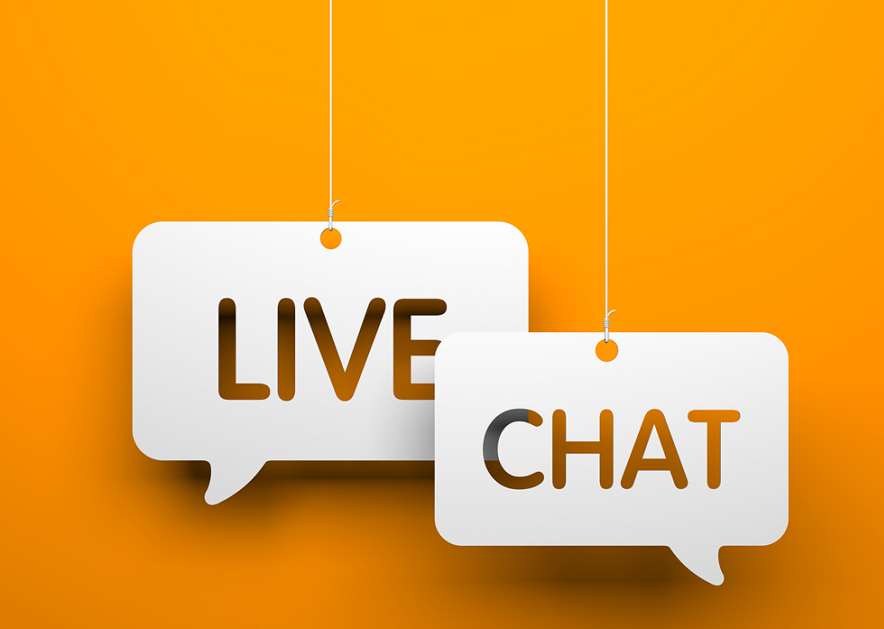 Live chat has been in a trend for making a better relationship between the company and its customers, but it is recently discovered by some companies, its deep effect on website conversion rates. If we look at the recent data then about 52% of customers like to repurchase from a company who provide live chat support.
Why does live chat support and play an important part in your conversion rate? Because during an online purchase, customers need their queries to be solved and want a sense of reassurance about your products or services and this can only be possible through live chat support.
Below I am going to share 10 important tips that will help you to get started with live chat. Be sure to read through to the end!
Make your online chat more productive.
1. Make the chat button notable
The aim of every live chat is to convert your audience into customers. And what's the point of having live chat if no one is aware of it? You need to make your live chat button visible on your site so that it can be easily traced by people. Some website uses a sound effect to make the user of their chatbox.
2. Don't use technical language
You have to chat with your customers like you are actually speaking to them. Never use overly technical language as it can create a problem for your customers to understand it. Your chat copy should be inviting and approachable to them. It should be to the point and helpful. You need to understand that live chat only means is to remove complications and confusions.
3. Try to speak their language (if you can)
If your staff or customer is bilingual, you can speak or talk to them in their native language. It will add an advantage to your live chat as it will create a sense of familiarity, comfort, and even trust that may not be achieved if someone is not fluent in your native or first language. This will help you expand your audience reach.
4. Be ready to get any question
Every customer varies so make sure you're prepared to answer all their questions and solve their queries. You may also encounter frustrating questions from them; you have to answer them politely. You need to be patient and try to be helpful while live chat. Make your chat more effective by solving every query of your users. Your task is to convert these users into customers.
5. Use canned replies
When doing live chat, there will be people who will ask you the same question again and again; this is where an automated canned message can really help you. You no need to waste time typing out the same thing every single time. Canned messages are pre-crafted that can be sent to users while you can attend other customers at the same time. Canned messages help you save your time.
6. Be precise and stay on topic
You need to stay on topic while chatting with your users. Don't deviate from the topic as it can waste your time as well as your user time. Stop sending your customers irrelevant or invaluable information that might complicate an issue. If you get multiple topics from your customers that he/she needs help in, then you can take the topic one at a time.
7. Set response expectations
You need to make your customers sure about when they can expect a response from you irrespective of your on or off-hours. Don't make people wait for too long as it can leave a bad or negative impression of you, especially if a sale is online. However, you can set up a response time but don't end up writing which might lead to frustrated users.
8. Don't leave the customers hanging in between
To make your communication effective, you need to make sure that you don't disappear on your customers while chatting. To not leave your customers hanging over live chat follow below tips:
Turn your chat off when there's a break or you're out.
Focus on new chats, so that you can quickly respond to new messages.
While talking with multiple customers, don't leave any customers in limbo waiting for a reply.
9. Offer customers with a transcript
While chatting (live) with your customers, try to pick up the most relevant and useful information that you want to keep in your record. And the problem arises when most of you don't record every conversation and as a result, this information gets lots. What you can do? At the conclusion of a live chat session, you can email a copy of live chat record to your customers.
 10. Give enamored farewell
Avoid ending the chat abruptly; always thank the customers for their queries. Before closing the window, wait for the customer's last reply signaling the chat is over. And don't close the chat when a customer is typing as it will leave a bad impression of you. Ask customer "Is there anything else I can help you with?" Try to make a professional farewell that can have a positive impact on your customers.
Summary!
Live chat is swiftly growing in popularity due to its capability to give a human touch during the conversion procedure. Live chat is very important for any company to get more leads and enhance the business. Make sure that you abide by above-mentioned tips that are required to make your live chat successful with your customers. An effective live chat can turn your audience into customers.
Get in touch with us for more updates till then keep reading, keep sharing.
---