10 HOMEPAGE DESIGN TIPS TO IMPROVE YOUR SALES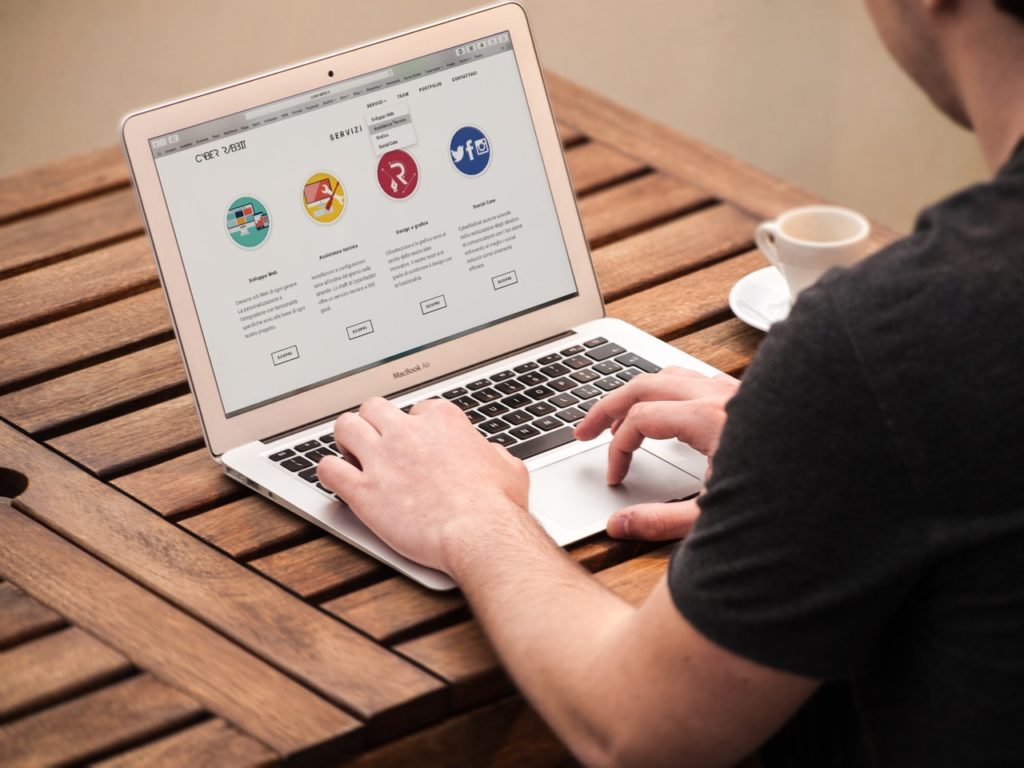 Who doesn't want a great homepage design in this era? Apparently, everyone wants. Having a strong or creative homepage design can help you drive more sales lead conversions for your business, but is it that easy? What exactly you can do to improve your homepage design? Before I start discussing about the homepage design tips, first let me tell you why it is important for you to improve your homepage design.
Importance of Homepage in your website.
For every marketer, your homepage is like a book cover for your website. You can say it is the first and last impression for your website and brand that makes visitors click on your site and make a purchase, but have you ever thought if your homepage design isn't appealing then what will happen? Exactly, you're right! You won't be able to get lead generations for your business. To know how you can improve your homepage design to get sales lead, you have to keep reading the article till end.
10 important homepage design tips to improve your sales
1. Use original and high-quality images
You must use authentic and high-quality images for your homepage if you want your products to look good and appealing to your audience. Try to make your site look interesting and unique by using original images so that your site doesn't look like every other competitor in the market.
2. Make your web homepage easy to scan
Make your homepage easy to scan irrespective of your homepage has long or short text. It is because many people like to scan page or text online to read. In the most recent study, it is found that people tend to scan heavy text in an F-shaped pattern and thereby miss important information to read. That's why you need to make sure that people don't miss out important words for your products and your text on the homepage must be easy to scan. Try to use short sentences, subheading, and captions in your images.
3. Apply contrasting colors
Using contrasting colors on your homepage will allow people to pay attention to your site. Colors can attract the eyes of your visitors and lets them know what they should be paying attention to. Color contrast allows you to make certain items on the homepage, such as, a call-to-action button or a form.
4. Add featured videos
Videos are the most advanced way of attracting people to your site. It is the new most powerful media engagement format. You can use short animated videos on your homepage that explains your products and services. It will be a great touch for your visitors to know about your company's products.
5. Include blog highlights
Blogging is a good way to get your audience engaged with you. It is a very effective way of doing you can add a section in thumbnail from recent posts to promote your blogs on the homepage. Your blogs can increase the sales lead for your business.
6. Optimize load time
The loading time of the homepage is as important as its appearance. If your site speed is good it will load your site faster and with this, your homepage will appear on the screen as soon as possible. Although making your homepage load faster won't affect your site appearance, but it will make people have good experience with your site and enjoy your design quicker.
7. Include authentic products images
To make your homepage design look good, make sure you add real and authentic pictures to it instead of copied one. Everyone loves to see what they are purchasing before they make a purchase; your real pictures of products will help them know what your product is all about. So be authentic and real.
8. Make use of Whitespace
Using whitespace on your homepage is the modern design that can catch the eyes of your visitors. Now, most of the designers have learned to embrace whitespace in their homepage and this result in getting more focused attention from your audience. It is one of the most "friendly" designs out there in the market.
9. Make live chat option available
Live chat option on your website's homepage will help you get more sales leads for your business. Through live chat, you can answer all the questions of your visitors and solve their queries related to your products and services. It will be easy for customers to chat than calling or emailing your business. Live chat can increase conversion rate by 40%.
10. Keep update or update often
Your website homepage design is what attracts the eyes of your audience or visitors. If you don't update your homepage design then it might get stale or outdated. And no one will visit a site which is not good in appearance. That's why make sure you keep your homepage fresh or relevant by updating if often.
Final Words!
As you have just learned website homepage design tips to improve your sales. I believe now you have some idea on how you can design your homepage to make it more productive. Always remember, your website homepage design is not only aesthetic or decorative part rather it should be more about getting sales leads. Make your homepage in a way so that it can play an active role in bringing sales and promote your messages to potential customers. If you think your homepage isn't appealing to visitors then try the above mentioned tips.
Kindly comment below about this article or tell us if you want to know about anything else. Get in touch with us for more interesting articles. Till then keep reading, keep sharing.
---