10 basic steps to show online presence for startups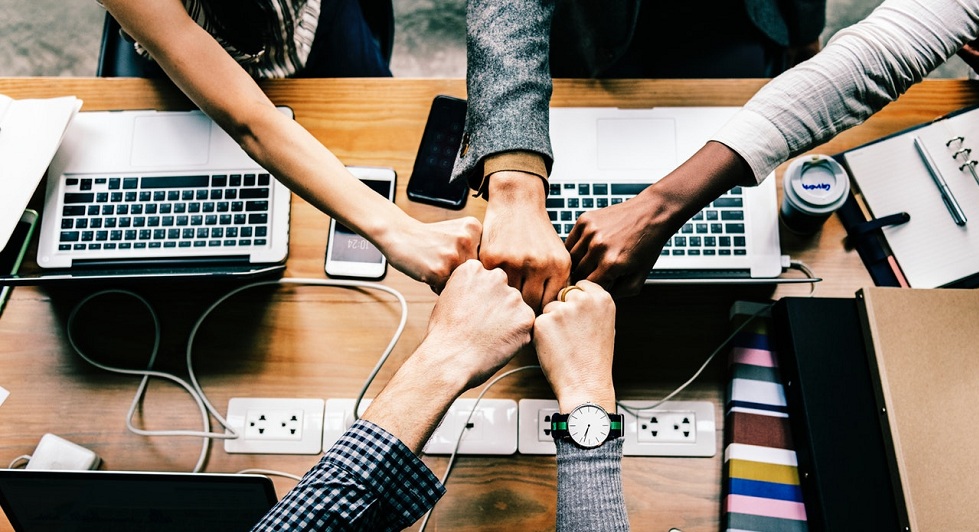 You started your business recently and want success then make your space over internet. Online presence is compulsory for any startups. Now you will ask how? Only establish your company is not sufficient you need to show your ideas, your skill and introduce your brand to get real success. Online presence may take lot of time, may be you will get frustrated but you need to have patience. Now in this article I will tell you about some key strategies. This is a big concern, what to do or what not to do? Don't worry folks, just read the article till last. I hope this will help you to give wings to your idea.
10 steps to make online presence for your startups.
1. Decide your primary goals
Very first and important thing that you need to decide your business goals, it is for long term or short term.  Then only you can focus on online presence for your startup. Just keep patience and work accordingly. Time to time you need to measure your reach.
For increasing the online presence of your startups you need to take the help of social media platforms.
2. You must have a platform to present your startup
You started a business and wants online presence. It's good but do you think where you will present it? Obviously you need a platform. Here I am talking about the website for your startups. This will be a centralized place where people can go and read your products, watch some related pictures and understand well. Not only for all these things, if customers wants to connect with you then with the help of website they can.
Your website must have easy navigation, contact page, clear content about your product and about page.
3. Identify your audience
It is the most essential factor that you should implement in order to boost your online business growth.
Most of the companies and brands focus on their potential consumer or audience.
This potential consumer also called as target audience remembers this firm who has widely popular in their target market is also the successful brand.
The reason is simple when you have wide base of target audience more chances of increasing in the loyal customers for your brand.
These loyal customers increase your online presence of your startup by promoting it over social media among their followers.
4. Be Original
It is also the important step which startup should implement for increasing their presence over internet.
Most of the times brands and firms in order to become professional behaves like a bot. Bot cannot work on social media, it is the trick when you engage the client personally in your office but on social media human element is matter the most.
Just be yourself and be transparent tell the people how you are in real life not any fake things.
5. Setup customer service
The most important step you should implement for increasing your startup online presence. The online business automatically makes you responsible toward customers.
Customer satisfaction is the main object for your startup. Strong relationship with your customers will establish healthy relationship between your startup and consumers.
Since social media allows interaction and customer feedback option.
So your startups can immediately respond to the customer queries and doubts and solve their problems. Delay in reply will harm your startup. 
6. Post behind the scenes images of your business
It is also the great step to increase startup presence over the internet. As mentioned above people "humanize element" and emotional touch in the story is most important.
So if you post behind-the-scene-images of your business then it will create unique impression about your brand which wills standout your business from your rivals.
7. Highlight your brand
It is also the great idea to increase the startup presence over online. You can highlight your startup in the post by ensuring that startup logo and color. Make sure that your brand logo and color is unique because this wills your startup standout from your competitors and rivals. It should be unique so customers can recognize you easily.
8. Start with a story
It is the greatest method of showing online presence of your startup when you write post for internet or social media always tells your message in a form of story.
The reason behind is that people connect easily with stories because stories has emotional element. In the story you can also tell about your business experiences or personal life.
The people will relate to the story, ultimately your brand message will be conveyed to them.
9. Share random thoughts
It is also an amazing step to connect with your customers. You can implement to increase the online engagement for your startup. Just randomly share your feeling, thought which comes in your mind and ask to the customers to give their views on it. It will give you the rough idea regarding what users think about your brand.
This will help you to correct and perform better. 
10. Try to connect with existing brands via guest blogging
This is the time to introduce you in front of different audience. Try to connect with existing brand and request to guest post, by this way your brand name will get exposure.
Guest blogging is the amazing way to connect with another blogger and show your value for the customers. Tell the audience what you are offering via own platform.
Conclusion
By implementing above mentioned steps you cannot only show online presence of your startup but also increase it fastly. While trying to make space over online just be patience. Interact and connect with people will not only increase your online presence but also it will increase your repo, leads, fans, followers and customers of your brand. Through this blog we tried to give our best. Above mentioned points are very important.
We will come again with another topic. Till then read the blog and also give your comment what you think about it. Get in touch with us for any kind of digital marketing services, we will be happy to help you.  
---