Now Gmail is offering you the "Meet" option, what is it?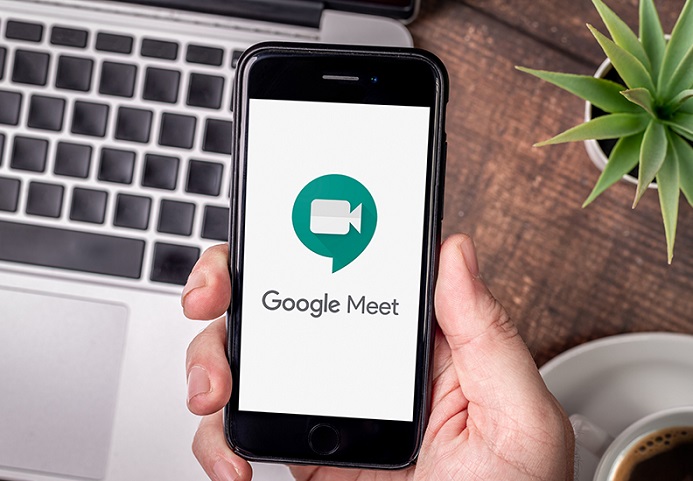 Right now, everyone is tired and bored being at home. And you all know why. Lockdown around the world due to coronavirus is not letting anyone out of the house. It's been 1.5 months of lockdown imposed worldwide. Since the lockdown imposed, digital connectivity is becoming more demanding and enhancing. People are working from home, payments are done via online transaction resource, teachers are teaching through online videos, etc.
After reading the above details it seems that people are depending upon digital world more. Every business is taking help of videos to interact with their employees and conduct meeting. Therefore, to combat with the situation, Gmail has started to offer "Meet" option for you to make video calls. Isn't it interesting?
If you also have Gmail account, then you should know about this feature. Let's jump in.
Gmail adds new option "Meet" to join video conference.
Last month, Google started to allow Gmail users to join Google Meet video calls directly from their Gmail account. This feature is currently available for those Gmail users who have a work or school account. Here G suite users will access the option to both start and join a Google video meeting through their Gmail window. Once you open your Gmail account, you will find an option labeled as "Meet" on the left side of the window.
One important to notice here is that this option is available in Gmail on the web and might roll out soon for mobile version as well.
Read what Google said in a blog post about new feature "Meet" in Gmail.
In a blog post Google said, "With more and more people working and learning from home, we want to make it easier for you to connect and keep things moving forward. With Meet in Gmail, you can easily start and join a meeting in seconds. Our goal is here to help you follow the flow of the day, seamlessly switching between email and video meetings-whichever form of communication you need."
Some of the best features of Meet Google
Low light mode – Meet uses AI technology which helps you adjust your videos to make you appear more visible to other people in sub-optimal lightning conditions.
Noise control – A good quality video calling is one that can limit interruptions to your meeting. Meet has ability to filter out background distractions-for example your dog barking or vehicle noise.
High-quality video content with audio –To talk on high quality videos, you must select the option for best experience for more remote users. With this option, you'll be able to interact on higher quality videos.
Learn the process of starting a video call on Gmail
Follow the given points to start your video call on Gmail.
If you want to start a video call on Gmail, you first need to ensure that the browser has permission to turn on both the camera and the microphone.
After ensuring the first step, you can click on "Start a Meeting" on the right side of the window, you will find all the important details of the meeting.
Now you're done with the starting process of video. Here you can share meeting code to add more people. You can invite people by email or phone.
How do you join a call if someone asks you to be a part of their meeting?
The joining process is also very simple. If you're asked to join an ongoing meeting on Google video Meet, you have to enter the 10-digit meeting code from the meeting organizer. Before you join the call, you have to ensure from browser to turn on your camera and microphone. In case, if your camera and microphones are not granted to use by browser, you won't be able to join meeting.
Summing up
The Coronavirus is an epidemic which is becoming more vicious day by day. Until it ends or reduced in certain amount, the lockdown will be in force. So to ease out the businesses and studies, Google's new feature "Meet" added in Gmail is a good one. This new feature will allow businesses to conduct video conferences and keep building their business even in the time of mayhem. I have shared with the process of starting and joining meeting on Gmail's Meet. Try it now!
For more updates get in touch with us till then keep reading and keep sharing.
---