What are the ways to measure Return on Investment?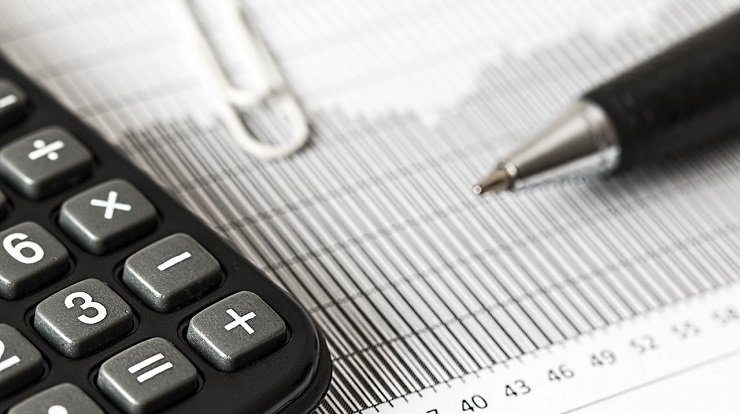 ROI or Return on Investment, the most desired word for every digital marketer. It has to be because this is the only thing why marketers do business. They want 'return' which you call to profit from their business. You can also say that ROI is what you get back compared to what you put in. But how do you actually know that you're receiving profit in return? Well, you no need to scratch your head. You just need to know how you can measure Return on Investment (ROI) so you get to know whether you are actually going in profit or in the loss.
This article is very beneficial for every marketer who wants to know how much they are getting back from their investment. Make sure you read the full article. I will enlist some of the best ways to measure your Return on Investment below.
Let's make a start
Effective ways to measure Return on Investment
The two different ways to calculate ROI are-
ROI = Net Return on Investment/Cost of investment x 100%
ROI = Final Value of Investment – Initial Value of Investment/ Cost of Investment x 100%
These two methods are the numerical approach to calculate ROI. However, there are many other ways also which you can use to measure Return on Investment.
Below is the list of different methods you can use to measure Return on Investment.
# Absolute Return
As a digital marketer, you should know that the Return on Investment is calculated on a certain period of time duration. And the first method to measure ROI is Absolute Return. Put simply, it refers to the total amount which you gain on your principal investment. Let's understand this with an example – you invested 1 lakh in fixed deposits and after 5 years the total amount you get is 1.5 lakh. It means the absolute returns are 50% of the principal invested.
# Price Return
Another way to measure ROI is the price return. Basically, it refers to the difference between the final value and the initial value of the investment. For a particular investment portfolio, it just considers capital appreciation on your investment and not any dividend returns or interest income. For instance, investment in a mutual fund if the Net Asset Value (NAV) (at which you buy units of the fund) is 10 and after a year the NAV of the fund is 11, then the price returns value stands at 10%.
# Annualized Return
The first method of ROI was absolute return which is used for computing investment returns. So if you have limited time then it will provide a blurry picture of actual capital appreciation. Therefore, you should look at the annual return to get a better idea of investment returns that also includes the time value of money. For example, if your investment grows from 1 lakh to 2.5 lakh in 5 years then the absolute return would be 150% and annualized return would be 20.11%.
# CARG (Compound Annual Growth Rate)
I would say CARG is one of the best methods you can use to calculate annualized returns. It basically a rate of return when applied on a yearly basis would make an investment grow from the initial value to the final value. It contains the calculation of compound interest applicable over a particular time horizon. Suppose, as an investor, you want to know the investment rate growing from an investment from 1 lakh to 2 lakh. Now you will find out compound annual growth rate for investment. The CARG for this investment comes out to be 14.87%.
# Total Returns
This method is also best one to measure return on investment. However, it assumes that the dividends earned are reinvested upon declaration. Not just price return, but also income generated from dividend distribution as well as interest income comes into consideration of total return.
Let me tell you that measuring Return on Investment (ROI) is one of the most important parts of your financial planning. Unless and until you know how much you are getting on your investment, you will not be able to calculate how much to invest in the future. Therefore, measuring ROI is very important for any digital marketer.
Some key takeaways
ROI is a measure of how much financial benefit you have received from a particular investment in your business.
The ROI calculation is significant to know the exact amount you receive in your business. To calculate ROI, you have to divide the net benefit of an investment by the cost of the investment.
Sometimes it will be difficult for you to measure ROI because it can be difficult to track exactly how much you received from your particular business investment. For example, social media marketing, mobile marketing, PPC campaign, etc.
Final words
Return on Investment is one of the most crucial and delicate parts of digital marketing. The desire for getting a huge return on investment is increasing day by day. It is also because ROI is one thing for which marketers do business so they can get more than they invested. However, knowing how much you invested and how much you get in return is important to know. And this can only be done if you measure ROI. I have mentioned various ways through which it is easy for you to measure ROI for your business. I hope you understood each and every point thoroughly.
For more informative articles subscribe our website, till then keep reading and keep sharing.
---