What are the pros and cons of affiliate marketing?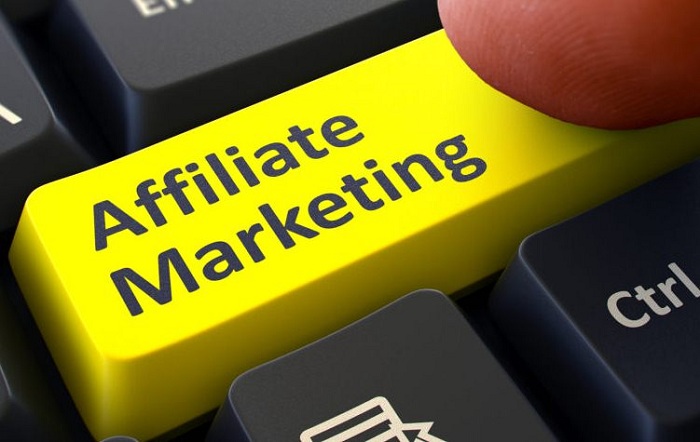 Do you want to earn commission on a sale on behalf of the product owner? Yes! Then Affiliate marketing is a good platform for you to earn a commission. Nowadays people are finding various ways to gain revenue on sale anyhow, but they don't know how to get it. It is an opportunity for people who want to earn extra income i.e. commission or revenue on selling other marketers products.
Affiliate Marketing: an effective way of earning passive income!
Affiliate Marketing was introduced in 1996 by amazon. It is a process of earning commission by promoting other people's/company's products. You can find a product you like, promote it to others and earn a piece of the profit (revenue/commission) for each sale that you make. Basically, you become a middleman in this type of marketing. It is one of the oldest form of marketing where you refer someone to any online product and when that person buys the product based on your advice or recommendation, you receive a commission.
However, affiliate marketing is evidently the easiest online marketing reproduction to start earning passive online income. It also might be a tough one. So if you are thinking of becoming an affiliate marketer, you first need to understand the pros and cons of affiliate marketing.
So, let's dive deep into affiliate marketing pros and cons list!
The pros of affiliate marketing.  
You no need to have a specific website or blog to start affiliate marketing as these are old marketing techniques.
Also you don't need to have your own personal products to start affiliate marketing.
It is a low-cost business idea as you no need to invest anything on your own.
Affiliate marketing provides you the option of secondary source of income. It can be your extra earning with a side project.
It gives you the opportunity to be a freelancer as you no need to follow any company's regulation as per monthly or weekly reports. Thereby you have complete independence on your own.
You can also join some free affiliate marketing programs to get started with affiliate marketing.
An affiliate marketer can maintain both his business and can have the affiliate marketing income to maintain his financial position.
There is no experience required in affiliate marketing. If you're a novice still you can perform the work along the way. No expertise or marketing skills are needed in this.
The cons of affiliate marketing.
You can't have full control over affiliate marketing programs because you don't own them. You're completely dependent on your merchant's rule.
There is limited growth potential in affiliate marketing. You rely on a new stream of visitors each and every day with no path to grow what you do.
When you join affiliate marketing you generally can't control your competition. It's a fact that anyone can join and be successful.
Although affiliate marketing is all about getting commission or revenue yet there is no guarantee of getting revenue.
There are chances of a false advertisement on the affiliate's website which can destroy the reputation of the owner. More affiliates are getting in this kind of phishing scheme.
Affiliate marketing can be little disadvantageous for merchants as they can suffer from commissions costs. More cash outflow can be generated by having too many affiliates.
Way Forward!
Affiliate marketing is considered as one of the best ideal approaches for generating revenue i.e. passive income. Nevertheless, before you step out into affiliate marketing you first need to understand the pros and cons of it. I hope that after reading this article, you have a clear idea and a deeper understanding of the nature of the business of affiliate marketing carries with it. Anyone can join the affiliate programs if they want to earn extra money or make extra profit. 
So, when are you planning to be an affiliate marketer? If you are looking to hire digital marketing agency then you are at right place, get in touch with us for more updates.
---