How to Choose Best Digital Marketing Agency?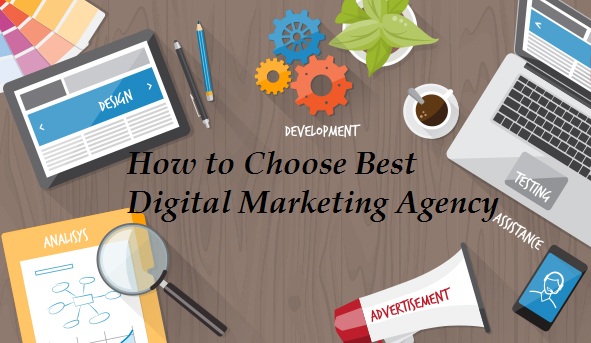 With the rapid growth of technology, digital marketing business has become easy nowadays. As digital marketing revolves around your online presence, and best online presence is what makes your brand successful in the digital world. That's how you are able to reach more and more customers online. But what happens when companies are not able to promote their products in the market? Maybe because of their inability to target potential audience or because you don't find the best marketing agency to promote your products. What do you say?
In this article, I am going to highlight some major points that will help you to find out or how you can choose the best digital marketing agency for your business to promote. Just keep on reading!
Things to know before choosing digital marketing agency?
– Know your needs and budget
Always explain your business needs and expectation in terms of the website, Search Engine Optimization(SEO), advertising, social media, graphic design, it will make your conservation perspective with a digital agency.
You should also focus on your budget and how much you are willing to spend. A good marketer should be able to work with any reasonable budget. It is the first step in choosing the right digital marketing agency.
– Ask full transparency
You should always check the agency's website review, if you don't see the address, bio or a client list then this agency is not likely worth your time. If it seems like an agency is hiding something then it apparently is.
– Credibility must be there
Make sure that the agency you are hiring is enough credible and experienced. You can go through the client's testimonials, reviews on the website. You can ask for client reference too.
– Send them a task and review
If there is doubt left in your hand then you can ask an agency to complete a task for your business. Then you can check whether this agency meets your expectations or not.
– Ask the right questions
You may probably have a hundred questions to ask, but the right question can solve your doubt. Here is a list of questions:
Can I see some campaign examples?
What results can you promise me?
Who will be completing the work? Etc.
In a nutshell, choosing a digital marketing agency is not a tough task if you analyze your needs and expectations and explain them eloquently.
We are also a leading digital marketing agency and a right fit for your business. Get in touch with us for more info.
---