Why do your brands need a Reputation Audit?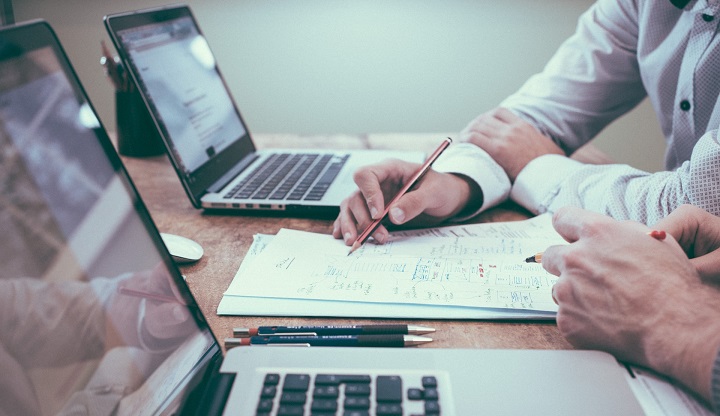 Is your business losing customers lately? Is there any downfall in your marketing method? Are you experiencing a sudden reduction in sales and revenue? Does the online presence of your company is deteriorating? Do you want to know the cause of these issues? If so, then you must gear yourself up to read this article to know about why your brand needs a reputation audit.
Let's first read the gist of the article below.
In today's competitive business environment, neglecting brand reputation means destroying your own business. Every digital marketer wants to enhance their business, customer experience, online reputation, and goodwill of the company. If a brand is not able to fulfill the meets of customers then it means somewhere the business is going to collapse. If your brand seems deteriorated then customers often move on and find new organizations to make purchases. Therefore, it's your duty to make sure that your brand is healthy, up-to-date, and having a good reputation in the market.
Now move further to know about brand audit.
What exactly brand reputation audit is?
In very simple words, a brand reputation audit is a periodic review of your brand. It analyses your brand, company name, trend, events, and other specific topics. It also allows you to get an in-depth review of the current position of your brand and business in the market. Once you get the review, you insights into how well you can perform against the competition in the future. The brand reputation audit process allows you to take a deep dive to help you examine your strength, weaknesses, threats, and opportunities to know where your brand stands today in the market.
Why as a brand you need reputation audit?
After reading out the definition of brand reputation audit, I hope you got some of the ideas about why your brand needs a reputation audit. The aim of a brand audit is to ascertain how your business performing in the eyes of customers. No matter how small or big your brand is, you should audit conduct an audit on time to grow your business in the market. As a brand, you need a reputation audit for the following points below.
A brand reputation audit helps you analyze your relations with customers. By forming a good relation, you can identify positive and negative comments about your brand, specific criteria about price, quality, and services.
An audit allows you to identify problems residing in your business. For instance, a customer is refusing to order again because his past experience was not good. So this becomes a problem and such problems deteriorate the business reputation in the market.
There is always an urge in every marketer to check the reputation of their business in the market. Therefore, you need a reputation audit to determine the position of your business and provide an idea to plan effective strategies.
To improve brand reputation, you need to identify user's insights to further improve products. And to prepare a content strategy or change brand positioning in the future.
Whenever you feel like comparing your brands with competitors, you need a reputation audit to exactly know where your brand stands in the market.
Understand why you need reputation audit with an example below.
Suppose, you are an established business having a goodwill in the market. Now you want to change the position of your business in the market and want to know how customers react. How will you examine it? Of course through reputation audit. The audit will show you a small number of brand-related discussions. You will further check how it can shape future advertising campaigns to have the highest impact. Even after positioning the brand, you can get negative comments. Therefore you should examine user's sentiments before changing its design and position in the market. All this will achieve only via reputation audit.
What should be there in your brand reputation audit?
A brand reputation audit is made up of 3 elements which are perception, reality, and desired future. Let's talk about these elements in detail below.
1. Perception
Perception of any brand reputation is all about where you think your brand stands in the market. You need to examine how the market sees your brand and what you truly perceive about it. While performing this step you need feedback from current stakeholders, prospects, customers, vendors, and employees.
2. Reality
The second element in the audit report talks about your place in the market (in reality not perception). Here you examine where your brand is currently and where your competitors are. To reality check, you have to include a positioning statement, print, digital collateral, a content website, social media, thought leadership, and analytics. Furthermore, you also need to look at your competitors in the market.
3. Future
The last stage of the audit is about where you want to be in the future. There is no doubt that every marketer has some kind of desire to see themselves in a better place in the future. Once you are done with analyzing all the process of audit, you can link your audit to long-term business, strategy, and future goals.
Over to you
To successfully run a business, you always need to conduct an audit to stay ahead and competitive in the market. By conducting an audit, you not only know about the current reputation of your business but also learn how to enhance your business reputation in the market in future. Therefore, when you monitor your brand's reputation, it will give you a competitive advantage to help understand your audience and implement an effective marketing strategy.
For more interesting articles subscribe our website, till then keep reading and keep sharing.
---