Why are your lead generation strategies failing?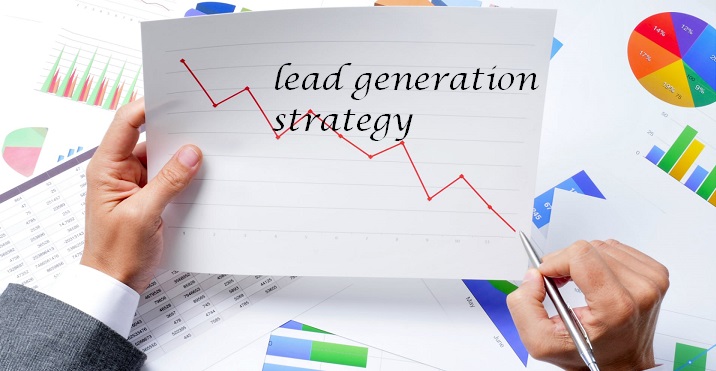 For any business, leads are the most valuable asset like gold. To generate high-quality leads, marketers invest heavily in order to get information about people and convert them into the potential audience. Lead generation can be done in many ways such as filling out an online form, sign up, subscription etc. Every new lead is the key to business growth. However, as per HubSpot's study, 61% of marketers say that it's their top challenge to generate leads. You know why? Sometimes, marketers face huge failing in their lead generation strategies and all their efforts and money go in vain.
If you are also facing this situation then you are at the right place. In this article, I will talk about the reasons which are causing to fail capture leads in your digital marketing business.
Let's make a start.
Top reasons your lead generation strategies are failing
#Use of wrong strategy
So the first reason for not getting lead generation is the use of the wrong strategy. In marketing, there are three most common ways to generate leads such as event marketing, content marketing and email marketing. However, every business has its own unique method to generate leads. But if your current lead generation is not yielding you any results then you probably are using the wrong lead generation strategies. Therefore, you can choose the strategy from the three.
#Not having enough understanding of your audience
Can you attract your audience towards your products and services without having proper knowledge of what they want from you? Of course no. The audience is the foundation of any marketing strategy. So if you are not listening to your audience, their preferences and their needs then how will you generate leads for your business? Don't just blindly promote your products without knowing the target audience otherwise, you will surely fail to capture leads.
#No quality in your content
Content is king, we all know this. In marketing, content is the one thing that can help you capture leads but only if you focus on quality rather than quantity. There are many marketers who produce content for the sake of writing and don't add relevant and quality keywords that can let people reading the entire content. So if your contents are getting bounce rate then you are not producing relevant content for your audience. This can also be a reason why you are not generating leads for your business.
#Forget to add call-to-action
In online marketing, call-to-action is a very crucial button that allows people to make a purchase. This is a very integral part of lead generation. The call to action means allowing readers to contact you through their preferred means of communication. So when a person finds your content or product up to the mark, he tries to contact you through the call to action button. But if he doesn't find any button then you are not generating sales leads for your business. This is a mistake that you should avoid making. Don't forget to add a call-to-action button on your website.
#Your website is not optimized for mobile users
Today, the majority of people use their mobile devices to search for products they want to buy. In America, more than 64% of adults own a smartphone that can access the internet and the number is still growing. It means if your site is not optimized for mobile devices you are not generating leads for your business. Now people become less to operate laptops or desktop computers to access the website. People are comfortable with their phones so make sure you make your website mobile-friendly. It will be easy for people to fill out any opt-in forms to provide you with relevant leads even if they are using the phone.
Final track
In digital marketing, lead generation is a vital element and without leads, you can't generate revenue for your business. If you are unable to generate leads then probably any of these common mistakes might be present in your marketing plan. Not addressing the mistakes means you are cutting your own throat. You should not afford it at any cost. Therefore, be sure to fix them in order to enjoy better lead generation and conversion rates.
Kindly comment below to let us know what you want to know next. For more interesting articles subscribe our website, till then keep reading.
---