What is the Local Teaser & Why you need it?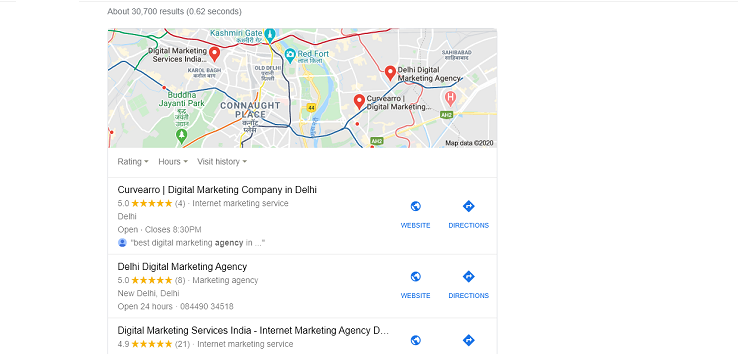 No matter whether you're in the digital marketing world or not, the term 'local teaser' is very technical in nature to understand the gist of it. Many people don't know the exact meaning of it. If you are running an online business, then you should know about the local teaser. Therefore, today in this article I will talk about local teasers and why you need them. So without wasting further time let's make a start.
What is the concept Local Teaser?
The local teaser is also known as the snack pack. The local teaser doesn't have any links or directions to the website. All you will find is the image only. So when you click on any part of the large rectangular area for any business, it will take you to the local finder with an enlarged panel with information about the business you selected.
However, some people say that a local teaser is also like a local pack. Do you know what local pack is all about? If no, then let's talk about it also.
The local teaser is similar to Google's local pack
Like a local teaser, Google's local pack shows the location or proximity between the searchers and the business address is either explicit or implicit in the search query. Suppose, a person is searching in Google using a search query then Google will show a local pack including up to three businesses because the location is explicit in the query. In this situation, the local pack is likely to appear regardless of where the searcher is based. So people in different locations may see completely different results.
After reading about local teaser and local pack now move further to know why you need local teaser for your business.
Why businesses need local teaser?
The aim of every online marketer is to get their business to appear on the first page of Google. So when people search for anything related to their business, they can find them listed on the Google search results page. And this is the work of local teaser which every business especially hotel, restaurants and bars need.
I have already told you that the local teaser shows the image of your business only. So a restaurant owner, bar owner, and hostel owner you need local teaser for your business. Basically, the feature shows a map with different results listed on the map's left-hand side. The results you will see information like pricing, description, reviews, and filtering options like date range, rating, and much more. The map you will see on Google will show multiple locations of the business itself with the pricing.
On what factors does local teaser show results on Google's search query?
As you know the local teaser and local pack are the same. Each of them shows the top three results query within your service area. There are some factors on which a local teaser shows your business. Let's read the factors below.
Mobile-friendly website
Well-written website and Google+ content
Association with local directories
Site structure
The proximity of your business to the searcher
Number of rating and Google+ reviews
Why should you care for local teaser?
After knowing what local teaser is all about and why you need it for your business, do you think you should care about it? Well, of course, you should. It is because if you own a hotel and want people to know about it then a local teaser will help you do so. It will show your hotel image on the search query and other important information about your business.
With the passing of time, Google learned that people want faster results relevant to their location. This is how Google came up with a local pack but it didn't full the demand of people. It is because the local pack doesn't show information such as phone number, webpage, address, location, hours, rating, and directions. That's the reason local teaser came up. Therefore, Google tested out how a local teaser works with restaurants and hotels.
To sum up
The local teaser is the best feature for any businessman who is an owner of hotel or restaurant. With local teaser, you can make your business presence more visible on Google search results. People will get to know about your business and might engage with you. However, Google has also said that if local teaser works well and users continue to enjoy it, Google will expand the local teaser features to other industries as well.
Subscribe our website to read more informative articles, till then keep reading and keep sharing.
---