What is Local citation for digital marketing?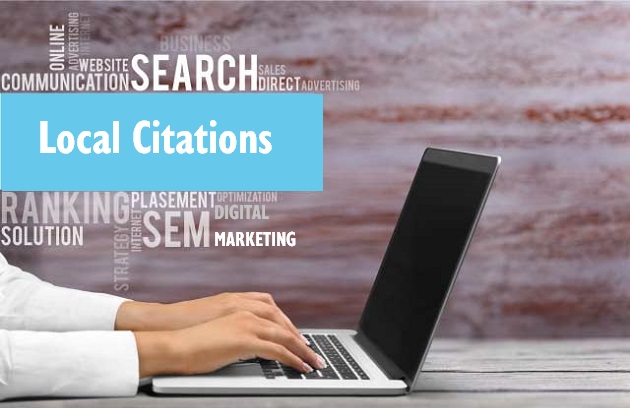 You want your business to appear on the web worldwide. If a business presence is omnipresent, then people will easily get to know about you and your company. This becomes kinda easy for people to contact you and know about your products and services. Business presence marks a powerful impact of your business on people. The more recognized your business will be, the more people will get in touch with you. Brand presence is actually becoming a golden opportunity for you to increase your leads generation. But how it is possible to make your brand presence omnipresent? Can you guess? If you're a part of digital marketing, you might know the answer. But if you don't then let me tell you the 'local citation' will help you.
Guys, if you aren't aware of local citation then this article is for you. Make sure to read the article till the end. I will start with the basics here.
What is local citation for digital marketing?
In very simple words, a local mention is a brief mention of your business. It includes the name, address, phone number, zip or postal code, website address, etc. and the place where the business is located. The 'local' part refers to the address of the business or area. And the 'citation' part means mention of your business on websites. Therefore, citations can occur on local business directories, on websites and apps, and on social platforms.
Moreover, local citation helps internet users to discover local businesses and also impacts search engine rankings. Local businesses can also maintain many citations to ensure data accuracy.
Let's move further and learn the elements of local citations.
Elements of local citations
You have already read the core elements of local citations that include the company's name, address, phone number, and zip code. However there many other local citation elements available which you need to read below.
Images
Videos
Links to social and other forms of media
Business categories
Business description
Email address
Alternate phone number
Owner responses
Payment forms accepted
Hours of operation
Driving directions
Attributes
Fax number
Reviews
Now step ahead and read the types of local citations
The different types of local citations
In digital marketing, there are different types of local citations. We will discuss these citations below. Let's start with the first.
1. The wider web
The wider web is the type of citation where supplement citations are built or earned on a wide variety of publications such as blogs, apps, maps, news sites, government databases, and much more. You can either earn these citations based on merit, public interest, and sharing of information or develop them for your business.
2. Major local business data platforms
Any local business or marketer can create citations on a variety of important local business data platforms that exist to publish this type of data. The primary platform includes Google my business, Localeze, Infogroup, and Acximon. And key local business listings can also be built on popular social and reviews-oriented sites like Facebook and Yelp.
3. Geo/Industry-specific platforms
The third and last type of local citation is Geo specific platform. Here your company can seek to build listings on websites that are specific to its unique industry and geography. For example, the chamber of commerce website, and the website of professional associations and guilds.
How do local citations matter for your business?
Guys, local citations basically impact two types of cases
– Local citations impact search engine rankings either positively or negatively
If the business citations are accurate and full of quality then it will positively impact on search engine rankings. The more accurate and quality of your data would be, the higher the ranking you will get on search results and vice-versa.
– Local citations impact customers either positively or negatively
If your citation is accurate, relevant, and up to the market, and it will help customers to discover your business. Moreover inaccurate data will mislead and restrict your customers to reach you.
The final words
Businesses at all levels should have local citations for their brand. Local citations help your customers find about your business brand, products, services, etc. It makes your brand presence omnipresence in the market worldwide. I hope you completely understood everything about local citations.
Comment below to let us know how you find this article or if you want to know something else kindly mention. For more articles get in touch with us till then keep reading.
---