What is live indexing in Yoast SEO?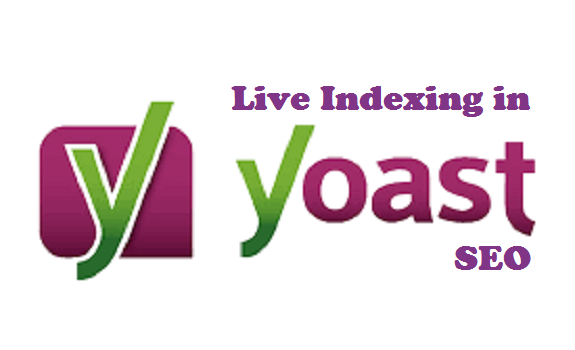 We all like new features and updates added to the existing apps, tools, plugins, etc. My today's article is based on one such feature added in Yoast SEO that happened earlier this year.  I guess you people are familiar with the feature if not then let me tell you it's Live Indexing feature in Yoast SEO. Let's scratch the surface of the Live indexing feature.
Announcement of live indexing features in Yoast SEO
To start with, Yoast SEO is one of the most popular and arguably most powerful SEO, WordPress plugins. The announcement of Yoast collaborated with both Google and Bing, they both worked on this feature for their users. Let me clear you guys that this tool is available for both free and premium users of the Yoast Plugin tool.
The feature means that you can publish, update, or remove a post on your website anytime you want. You will get the immediate indexing update with Google and Bing.
How Live indexing feature works?
The new Live indexing feature of Yoast SEO works by connecting your site to MyYoast and grant permission so that it can access your events such as publishing contents, update or removing something on your site. These events and changes will immediately appear in the Google and Bing search results.
Live indexing feature in Bing
Once your site is connected to MyYoast, Yoast will send notification or message to Bing informing about the updation, creation of a new page, delete the page that you did. After this, Bing will optimize the modification made in your Yoast account within a minute and submit it to its index. And there is no need to get yourself linked to the Bing Webmaster Tools set-up to try or do this. It can handle it automatically.
Live indexing feature in Google
The detail on the Google live feature is not clear yet as the very less information is given on this. Nevertheless, a Google search console will be required and most likely be needed. If we get any information regarding this we will update you soon.
Let's see how you can take advantage of this Live feature
As I already told you to take advantage of this feature, your site needs to be connected with MyYoast. Still, if you don't know then you must follow the given steps to link your site with the live feature.
First, you're required to go to the MyYoast website.
Now, signup or login if you already have your account on this otherwise make a new or fresh account.
After that, on the homepage, navigate to Sites in the left menu.
Now, click on the Add Sites button in the middle of the screen.
It's time to fill in your web address and choose your platform.
Finally, click on the Add button.
Now, your site is ready for an instant live indexing update. Enjoy the new experience.
The future scope of Yoast SEO Live indexing feature
Let me tell you folks, this new feature of Yoast SEO has brought high hopes among industrialists and site owners. With this feature, many have experienced the ease of work and it is also considered that it is very easy for those who spend 2-3 hours of their time working on their site's SEO. This feature will also help you know or track the performance of your website and better up-gradation and escalation.
So, guys if you haven't tried out this feature then you must give it a shot, I'm sure it will enhance your work experience of Yoast SEO. Get in touch with us for more interesting articles.
---