What are the ways to maintain brand's authenticity?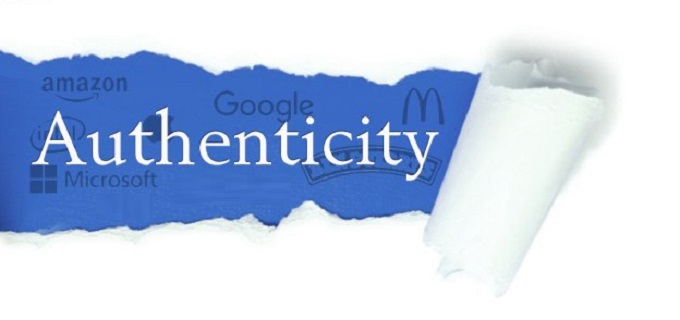 The digital marketing field is full of information and misinformation too. Somewhere you all feel like striving to see authenticity and honesty in a company. No one wants to purchase products from the company which don't have authenticity in the brand. Maintaining the authenticity of brand is as important as running a business to survive on the earth.
According to 90% of consumers, authenticity is important to them when deciding which brands they support. Here you can see how authenticity is an important deciding factor for customers in brand choice.
As a brand, you must focus on maintaining your brand authenticity. This article will enlist some of the great ways to maintain it in your brand . So let's have a look below.
Apply the following ways to maintain the authenticity of your brands
The authenticity of a brand has become a marketing trend nowadays. People now focus more on what's real and genuine. Having transparent policies and creating an emotional connection with customers shows you're an authentic company. And maintaining it for the long run is necessary for you. Below given are some strategies to invest in just follow them.
– Be real and honest with your customers
The very first point to look over here is being real and honest with customers while offering them the products and services. Don't cheat on customers by showing them something else and offering something else. It makes a negative impact. To survive your business in the long run, you must be as authentic with your customers as possible. Your overall task here is to build trust and loyalty in your customers. You need to be true and genuine with them.
– Make your brand omnipresent
The second step to maintain the authenticity of the brand is to make it omnipresent. Wondering what omnipresent is? Omnipresent means something which is present everywhere. Therefore, it's very important for you to keep the consistency of your brand present everywhere in the market. Your audience must be able to recognize your product. Make sure your brand content is available everywhere such as on your website, newsletters, social media platforms, marketing materials, and emails. Furthermore, you can also create eBooks and broachers.
– Establish an effective way of communication with your audience
After making your brand presence everywhere the next step is to create an easy and clear communication channel. When you communicate with your customers, you create a real environment with them. Communication is an effective tool through which you can understand the problems of your customers and then resolve it. Understand this- if you don't communicate with your customers and solve their problems or queries, it makes a negative impact on your brand. To maintain the authenticity of the brand, you must have clear communication with your customers.
– Be unique, passionate, and transparent
Another strategy is to maintain the authenticity of your brand is to be unique, passionate, and transparent in your brand. If you're passionate about your product, then authenticity comes naturally. You need to invest innovative and passionate stories to build the overall transparency of the brand. Remember one thing that people like innovative ideas and stories so do what is right for you as well as for your audience.
– Always ask for customer's feedback
Why do you actually need customer's feedback? For many marketers, customer's feedback is a backbone for their business. When you ask for customer's feedback, you actually endeavor to listen to your customers and solve their problems. This is the best way to improve and grow your brand in the long run. You must allow your customers the way they want your products or services to be. This shows that you care for your customers and value them. Eventually, this point is a good one to maintain the authenticity of your company's brand.
The bottom line
Running a digital marketing business and maintaining brand authenticity is not a cup of tea. Marketers must understand that having a strong authenticity of a brand takes many months and years to build. It's not something which is built in one day. In this article, you learned some of the great ways to crate and maintain the authenticity of your brand. You can follow them and maintain the strong presence of your brand's authenticity in the market.
If you have any doubt or you wants to know anything more on any topics, kindly comment below to let us know. Till then get in touch with us for more informative articles.
---