What are the ways to capture data from Facebook?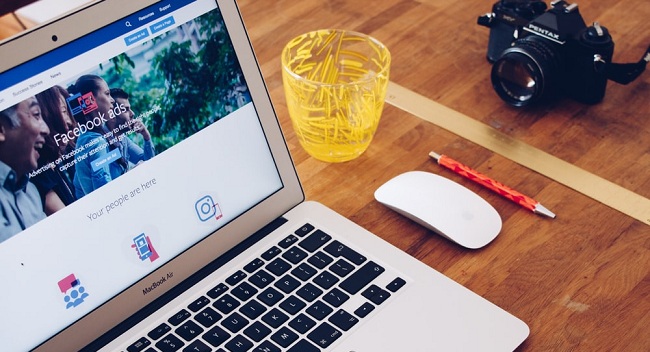 The social medium giant Facebook is very popular in social media marketing. Facebook is the first social media site introduced in 2004 and got so much fame and prosperity in the digital world. Gradually, many social media sites got introduced such as Twitter, Instagram, Snapchat, LinkedIn, etc. However, the giant is the only one that is Facebook. Many marketers use Facebook as their business strategy because it is very helpful in reaching out to people. But one thing marketers don't know is how they can collect data from Facebook.
Whether you are a marketer or just having an account on Facebook, in this article, you will learn the ways to capture data from Facebook. So without wasting time, let's get started with the article.
Learn the amazing ways to capture data from Facebook
# Collect contact info and social data from Facebook's Open Graph
Facebook is very helpful in providing rich customer data. One such way is Facebook's open graph. It is a Facebook database of user data that contains every Facebook user's information such as age, friends, country, etc. It is also like a third party app that allows you to capture data as well as emails you can use to generate leads and sales in the future. Facebook's open graph allows you to gather email addresses automatically. Moreover, 3rd party apps can also connect in order to drive valuable user's data to help businesses target their customers more effectively.
How do 3rd party apps use Facebook data? The app runs a contest, when a user enters a contest; you need to connect with the contest app in a pop-up window that appears on their screen. From the contest, marketers get basic information about people such as gender, age, location, Facebook likes, etc.
# Use of the Graph API to gather data
On Facebook, data represents the idea of a 'social graph'. To get data from here, you need to interact with a graph by using an HTTP –based API. A graph on Facebook is made up of 3 hierarchical elements. The first is a node which is an individual object with a unique ID. Second is the edge which is a connection between one node to another. And last is a field which is a node property. With the help of graph API, you will be able to get valuable data from Facebook.
# Use Facebook settings to collect data
Next comes the setting of Facebook to collect data from. You can go to the setting of your Facebook page, when you go at the bottom of the General tab, you will see an option to download a copy of your Facebook data. After requesting to download the file, you will receive an email acknowledging that Facebook has received your request. Based on the content you uploaded on Facebook, the file will take time to be prepared. Once the file is ready, you can download it. This file will contain all the basic information about you that you have posted on Facebook.
# Get your photos, and videos data
If you want to get data about your photos and videos that you have uploaded on Facebook till now then focus on this point. On Facebook, you will find the Photos tab that contains every photo you have uploaded to the site. Moreover, you also get a Meta tag and IP address from which you uploaded each photo. While scrolling down, you will find the link to facial recognition data that Facebook retains. When you click on the link, you will get the number of photos Facebook retains a machine-learning algorithm to recognize your face. Furthermore, in the video tab, you will find the videos you have posted until now.
# Getting Facebook page insights
The next way to collect data from Facebook is through page insights. The page insight records very valuable data for a single metric for a day or a week or 28 days, or for a lifetime. How do you collect page insights? To get page insights, you have to use get connection with the page ID, 'insights' as the connection name, and specifying the metric. The Facebook page insight is relevant for you if you want to know about your business page on Facebook. You can get every bit of information and metrics descriptions.
# Getting the data of latest posts IDs
This point is about getting data from any latest post. Suppose, as a digital marketer, you want to check about trending topics that are getting high click rates, so through posts IDs, you can track the data about the latest posts. If a post contains any photo, you need to get the ID of that photo as well. So how do you exactly get the post's type, name, and creation time? You first need to use 'get object' with the page ID and 'posts' as the fields' parameters. With this method, you will get at least 25 latest posts.
Wrapping up
Now that you have looked through how to get Facebook data, I hope it's easy for you now to collect Facebook data about your customers as well as your business page. The collection of the right data will surely help you fetch customers to your business and enhance your business performance in the market. The more information you collect about your customers, the more enhancing user experience you provide to them. Therefore, try to follow the above-mentioned ways to gather Facebook data.
Subscribe our website for more interesting article till then keep reading.
---