What are the top 3 tools for link building?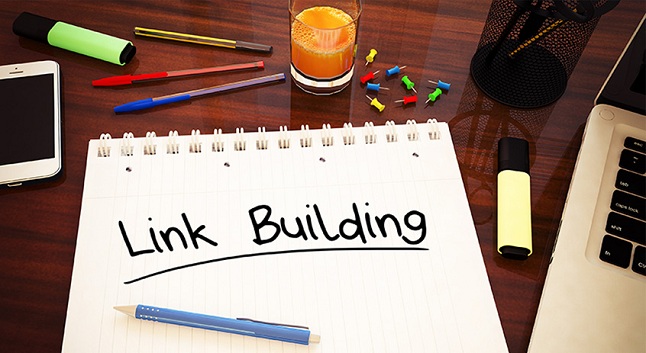 As a website operator, it becomes important for you to increase your site rank depending on a lot of factors both onsite and offsite. And if you're into SEO world then you might have noticed that off-page SEO matters as much as the on-page optimization. Quality inbound links are the indispensable element of website marketing and Search Engine Optimization program to enhance traffic and online sales. The greater number of present links, increase the ranking and visibility higher in SERP's of Google.
No doubt, there are people who still find it difficult to run a website, reason being: they don't find much traffic for their site to go ahead in the competition. So what's the solution? You only need handful of tools that will help you in building amazing links for your website.
It is very clear that Link building adds value to your site page and the more the number of backlinks pointing towards your website, the more increases trust, and authority of your page.
In this article, I'll focus on the best 3 link building tools available online that will help you build possible links to your sites. So let's keep it continue.
3 great link building tools that are essential to your success
Following tools will help you in building your site links. Just give them a brief read.
1. Ahref Site Explorer Tool
Ahref no doubt is the best SEO tool for all-around optimization. The best way to find link building opportunities is to analyze your competitors. This can only happen with the help of Ahref – an industry-leading backlink checking tool. Aherf allows you to see your competitor's top pages link, top pages by link growth and broken link analysis, etc. It's an awesome way to gather trending post ideas.
Pros of Ahref:
It's easy to use as an interface
It gives you all that you want about your competitor's backlink profile.
It shows you the performance of your blog over the years.
Cons of Ahref
Ahref is not cost-effective which means it is a bit pricy (base plan starts at $99) which can't be afforded by most bloggers.
2. Raven SEO tool
Raven SEO is an awesome link-building tool. It specializes in competitor research and outreach management. It helps you to know what keywords your competitors are using or ranking for. Raven SEO also has other marketing tools as well. Raven SEO tool can be replaced with Ontolo, another link building automation tool. Raven SEO has a variety of tools that help companies compete in SEO, content marketing, PR, paid research, and social media.
Pros of Raven SEO
It provides you easy link queue feature that allows you to do outreach for link building.
It offers you many SEO tools that enable you to perform different things on a single platform.
Cons of Raven SEO
Its user-interface is too staggering for first time user.
Link explorer is one of the most popular and most used tools. It is a very simple and straightforward tool. It helps you in researching backlinks both competitors and own sites. It helps you identify any manual or automated link spam that might provoke Google penalty. It maintains link equity and traffic from quality backlinks. It also has a Moz feature that gives you clear information about the title of the page. It can also help you identify the type and topic of the page that links to you.
Pros of Link Explorer
It is very easy to use. It can handle your link analysis perfectly.
It's good for free users as they can use it for simple backlink data.
It also provides you domain authority metrics which is the best way to rank sites on the basis of authority.
Cons of Link Explorer
It lacks in new data links as it doesn't crawl site daily and for that, you have to wait for next month for another crawl.
In a nutshell, there are many link building tools are available online but I have only mentioned the best 3 tools that might be beneficial for your website. Link building tool can really help you in enhancing the performance of your website.
If you use any of the tools mentioned above, you will surely able to rank your website higher in the search engine result page (SERP). So choose wisely! For more updates get in touch with us.
---